Slovakia Delivers First Four Zuzana-2 Self-Propelled Howitzers To Ukraine
The Slovak Ministry of Defense has delivered the first batch of Zuzana-2 155mm self-propelled howitzers to Ukraine. Jaroslav Nad, Slovakia's defense minister announced the transfer in a post on his social media account, stating: "Slovakia is helping to protect innocent Ukrainian lives! Happy to confirm that the first 4 Zuzana Howitzers are in the hands of Ukrainian armed forces, ready to be deployed in defense against the Russian aggressors".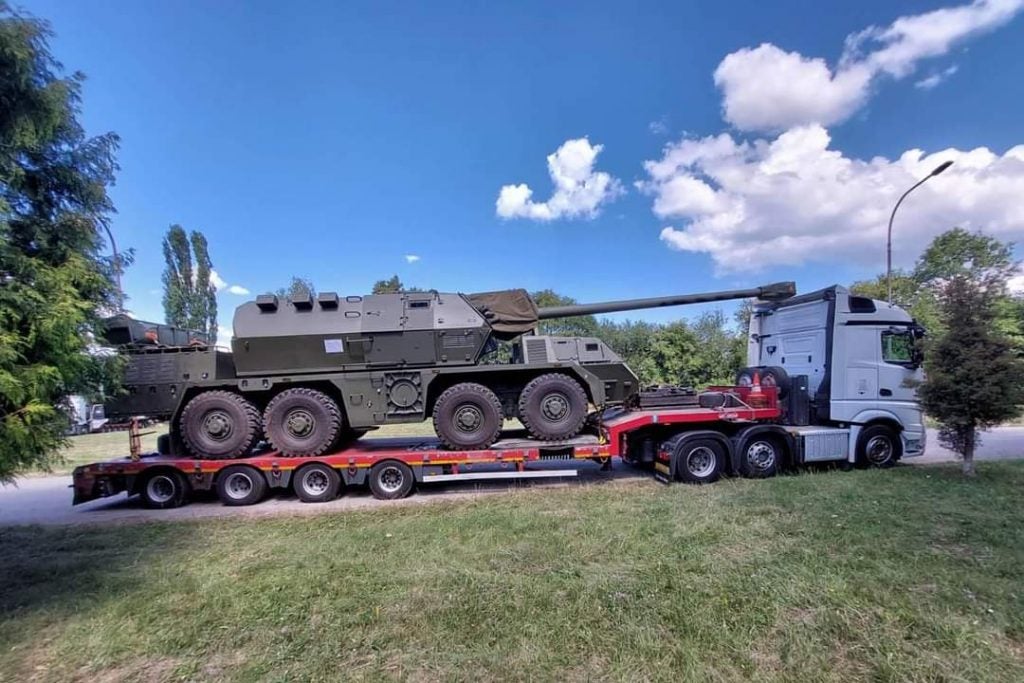 Nad further stated that Slovak assistance to Ukraine is as efficient, focused, and ultimately life-saving as possible thanks to their consistent and extensive communication with their Ukrainian counterparts. The defense minister also announced that four more howitzers will soon be sent to Ukraine, stating that Slovakia's top priority is to save as many lives as possible and aid its allies in Ukraine in stopping this senseless and endless bloodshed.
Oleksiy Reznikov, the defense minister of Ukraine, confirmed the howitzers' arrival on the same day, noting that they are the 7th NATO-style howitzer currently being used by the Ukrainian Army. The defense minister also stated that the Zuzanas will supplement the howitzers presently being used which include the M777, FH70, CAESAR, M109, Krab, and PzH2000.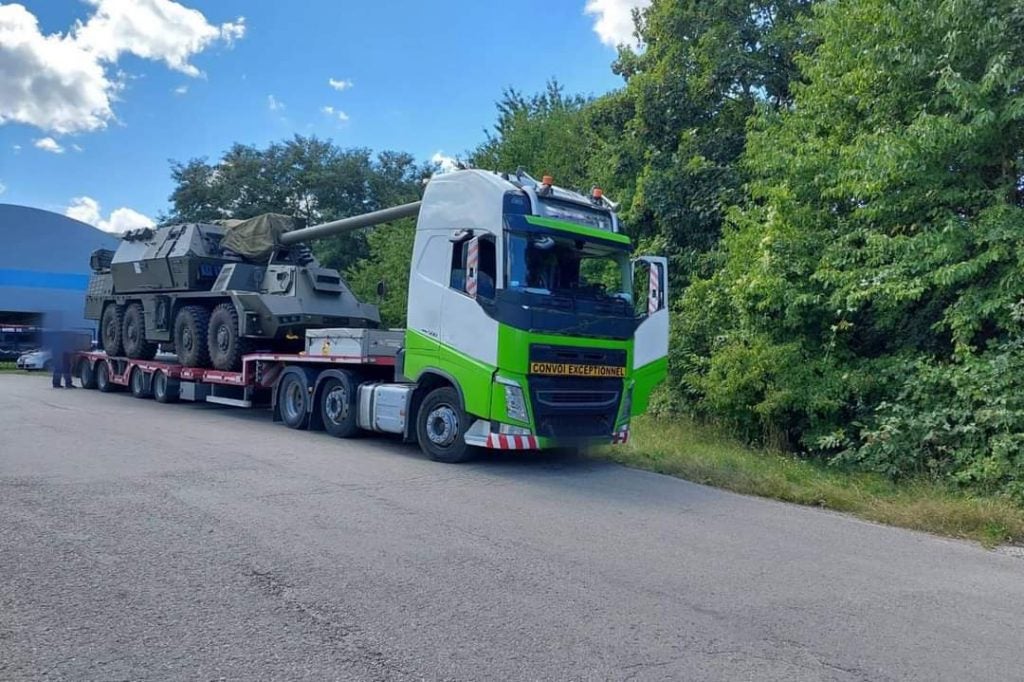 The delivery was made in accordance with a contract for the supply of eight Zuzana 2 units that was signed between Slovakia and Ukraine on June 2. Last April, negotiations between Slovakia and Ukraine for the purchase of 155 mm Zuzana 2 self-propelled howitzers got under way. While no agreement was achieved between the two nations, training for the Zuzana howitzer began for Ukrainian army personnel around a month after the talks began. The Slovak Ministry of Defense has not disclosed any other information since Ukraine began negotiations for the Zuzanas. However, it is known that in 2018, the Slovak Army bought 25 Zuzana 2s. These weapons cost the army 172 million euros, or roughly 7 million each unit. Ukraine may have paid up to 56 million euros for 8 Zuzana 2 units in this scenario.
The 155mm ZUZANA 2 is a self-propelled artillery system with an automatic ammunition loader that is manufactured by the Slovak company Konštrukta Defense. It can deliver effective firepower using both direct and indirect targeting.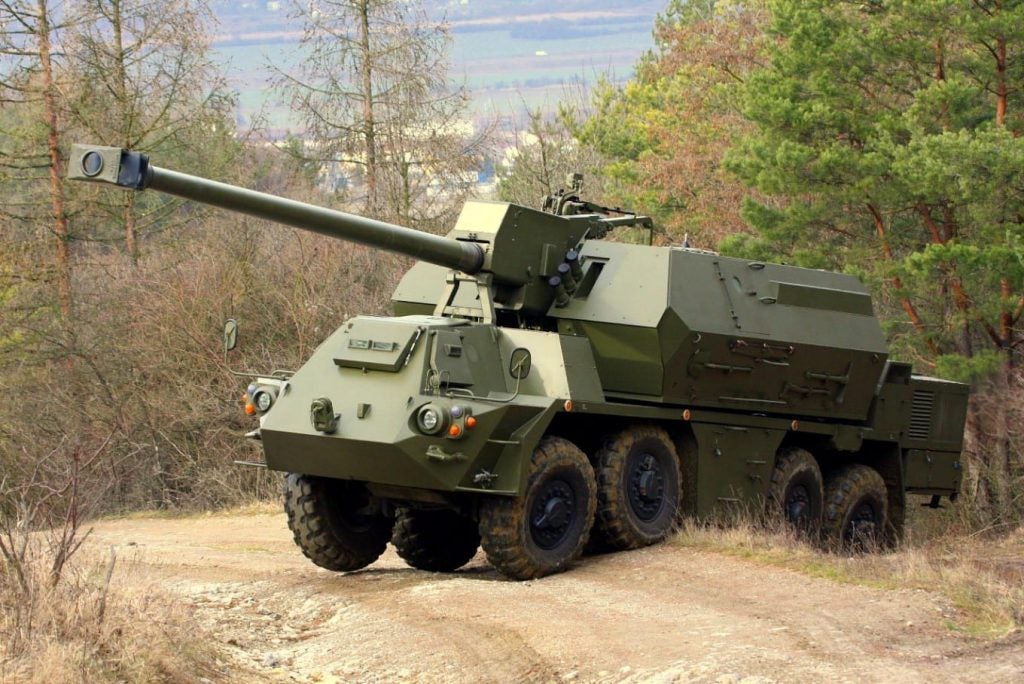 This artillery system consists of a 155mm 52 caliber gun mounted on a TATRA 815 8 truck chassis. As secondary weapons, the vehicle has a 12.7mm machine gun and a number of smoke grenade launchers. All NATO standard ammunition with a diameter of 155mm can be fired by the weapon system, which has the capacity to carry 40 rounds. The Zuzanas artillery have a minimum firing range of 5km and a maximum range of 41.5km, with long-range artillery ammunition. It can fire 5 rounds in the first minute and 13 rounds in 3 minutes. Manual reloading is also an option if the automatic loader fails. Manual fire rate is 2 rounds per minute. The sustained rate of fire is approximately 1.5 rounds per minute. The vehicle, which weighs 32 tons, is 14.2 meters long and 3.1 meters wide. The vehicle is operated by a four-person crew and is powered by a TATRA T3B-928.70 449hp. The system's top road speed is 90 km/h, and the range of movement with its internal 460 liters fuel tanks is 600 km.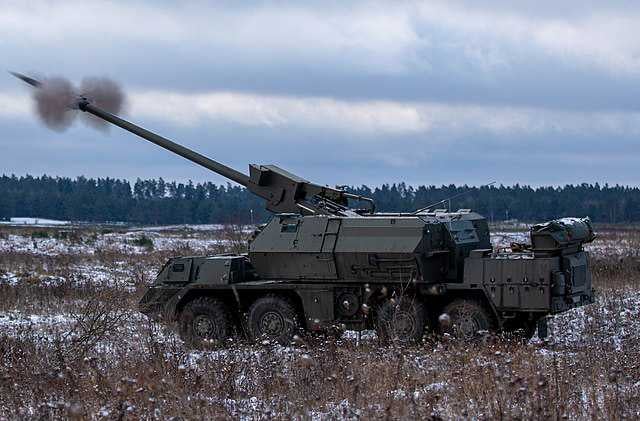 With the exception of the Zuzana-2 howitzer, Slovakia is among the countries that have actively provided military aid to the country since the Russian invasion of Ukraine. The most notable military aid provided is the donation of S-300 Air Defense Systems to Ukraine. In addition, Slovakia has delivered to Ukraine five Soviet-made attack helicopters (four Mi-17 helicopters and one Mi-2 helicopter), thousands of rounds of ammunition, and thousands of 122mm GRAD rockets. Aside from these systems, Slovakia may also soon deliver 11 MiG-29 fighters to Ukraine. Nad recently denied that the aircraft are already in Ukraine, confirming that they will be officially retired at the Slovak International Air Festival on 27 August, with their disposal still under consideration.