Russia's New Robot Dog, M-81, is Based on a Commercial Chinese Robot
Good news, it appears that Russia's brand new rocket launcher-toting robot dog is on sale, on China's Ali Express. Yesterday, at Russia's premier arms convention Army 2022, on the outskirts of Moscow, a futuristic quadruped robot dubbed the M-81 was unveiled.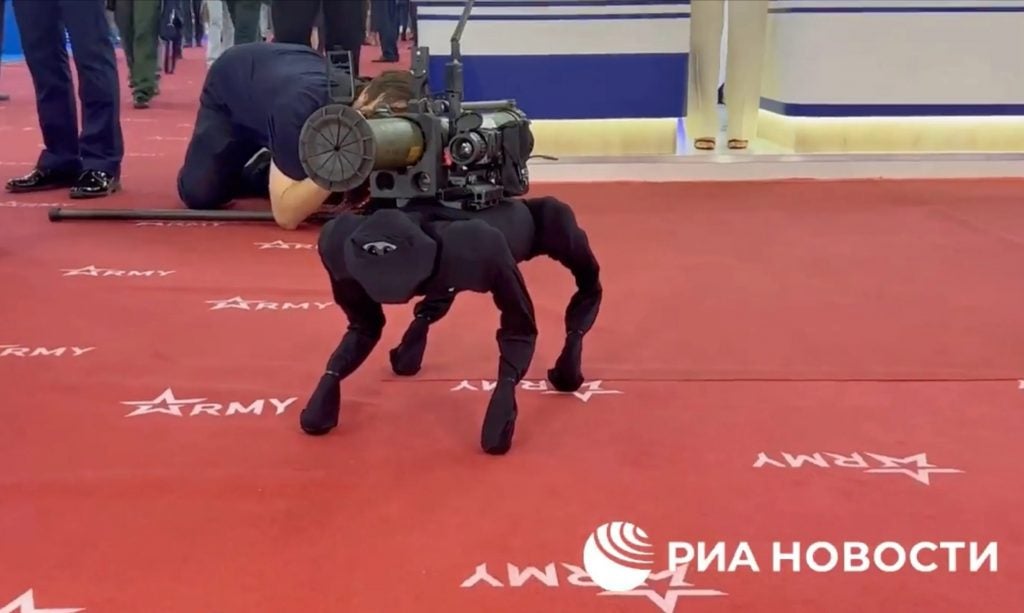 Video of M-81 shared by Russian state media outlet RIA Novosti quickly went viral. The robot was reportedly developed by Russian engineering company "Intellect Machine." The M-81's developers stated that the system could not only carry weapons and ammunition but also fire them.
The M-81 was displayed with an RPG-26 light anti-armor weapon attached to its back with an optical aiming device mounted at the side of the launcher.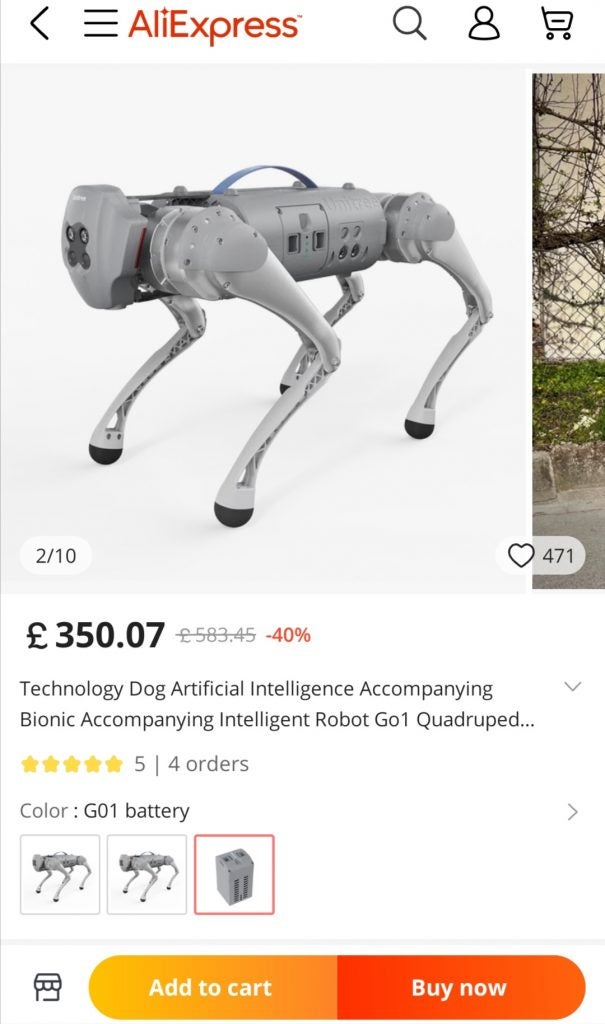 Intriguingly, the Russian robot was clad in a black fabric coverall. This now appears to have been done to disguise the commercially available robot which the M-81 is based on.
A 'robot dog' visually matching the profile and proportions of the M-81 can be purchased on the commercial Chinese site, Ali Express, and through the manufacturer's website where the robot dog is listed at $2,700. The Go1 quadruped robot was developed by Unitree. The shape of the optical sensors on the front of the robot's head, partially hidden by the cloth covering, appear to match those of the Go1.
Go1 robot's have been seen in Russia previously, perhaps the militarised M-81 is merely using the Go1 as a testbed.
This would not be the first time a Russian company has displayed an advanced robot which turned out to be not what it seemed. In 2018, 'Robot Boris' was unmasked as a man in a suit.