Philippine Navy Wildcat Helicopters Start Integration onto Frigates
On 9 August, BRP Jose Rizal (FF150) held deck landing qualification for the Wildcat helicopter. Personnel from the frigate, Philippine Navy's Anti-Submarine Helicopter Squadron, and AgustaWestland were present during the qualification. This qualification marks the beginning of integrating the Wildcat into the Philippine Fleet, adding yet another capability to the PN in recent months. This is noted by the media release, which states: 

"As our Navy gears towards development and modernization, we ensure that our personnel is aligned with this innovation to sustain and adapt to the fast and growing naval warfare technology and optimize our assets to their full capability."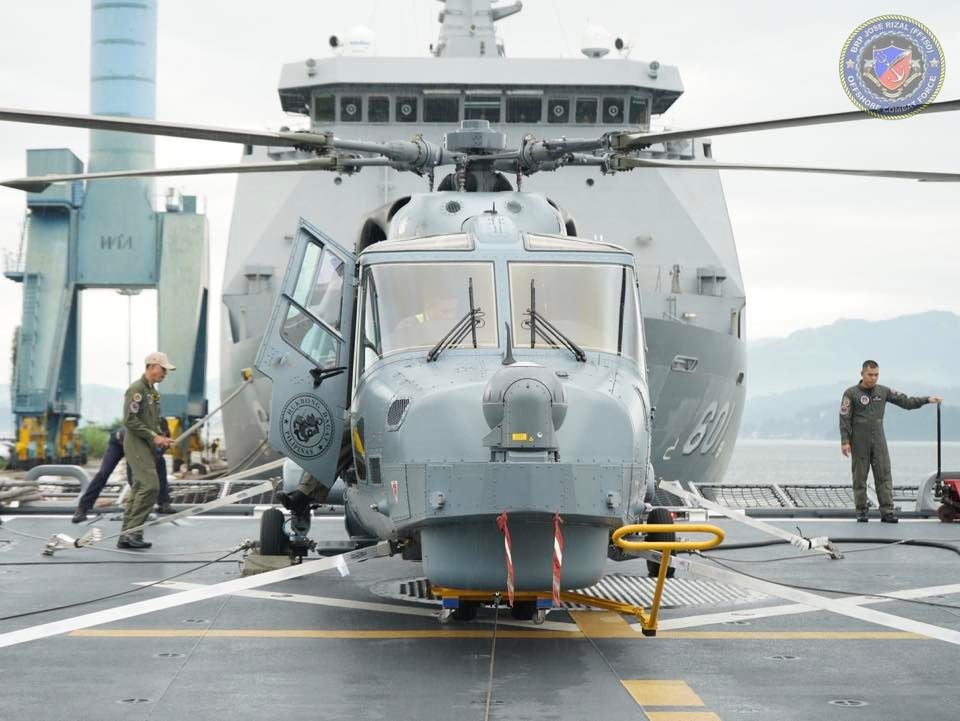 The Philippines acquired the AgustaWestland AW159 Wildcat as a part of the Anti-Submarine Helicopter Acquisition Project. These helicopters were procured to complement the two Jose Rizal-class frigates in Horizon One of the Revised Armed Forces of the Philippines Modernization Program. These were the first anti-submarine helicopters of the PN and represented a new capability for the force. They could also support other missions such as surface strike with Spike-ER, air-to-air with Mistral 3, High Availability Disaster Recovery, and Intelligence, Surveillance, and Reconnaissance.

The helicopters were ordered in 2016 and arrived in-country in 2019, but it seems that they have not been put onto the Jose Rizal-class frigates operationally. The recent deck landing qualification has shown why.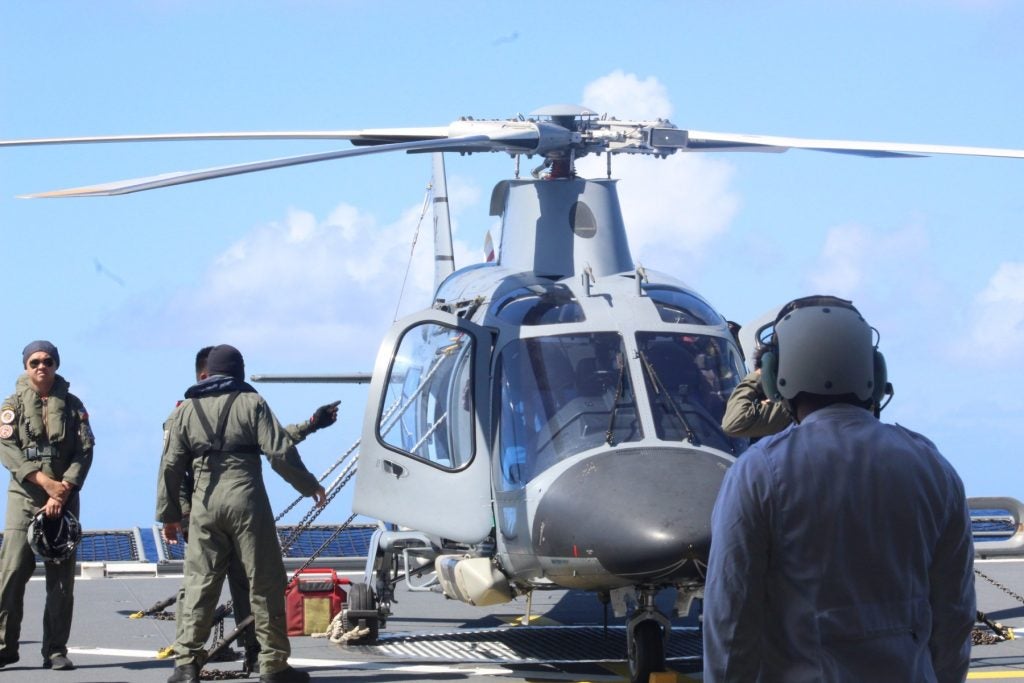 BRP Antonio Luna's (FF151) deployment to RIMPAC 2022 under Naval Task Group 80.5. However, an AW109 Power helicopter was onboard instead of the more modern and naval-oriented Wildcat. And with the installation of the SSM-700K C-Star before leaving, it was expected that the PN was going all out for this year's iteration of RIMPAC.

While qualifications and further integration are only taking place on BRP Jose Rizal at the moment, once BRP Antonio Luna returns to its homeport of Naval Operating Base Subic it should be expected that similar integration will take place.

With the order of two corvettes from Hyundai Heavy Industries, the same shipbuilder of the Jose Rizal-class frigates, the PN will likely pursue more Wildcat helicopters to embark on these ships.
Cover Image Courtesy of Philippine Navy