Japanese Destroyer Visits Solomon Islands, Vanuatu on Indo-Pacific Deployment
Hot off the heels of RIMPAC 2022, Japanese Maritime Self Defence Force (JMSDF) units participating in Indo Pacific Deployment 2022 (IPD22) have arrived in the South Pacific. IPD22 is the fourth annual IPD mission and includes four vessels, operating in three distinct groups.
The First Surface Unit, which formed the backbone of Japan's contribution to RIMPAC, is made up of helicopter carrier JS Izumo (DDH 183) and destroyer JS Takanami (DD 110). JS Kirisame (DD 104) is alone in the Second Surface Unit and a single, unidentified submarine makes up the undersea unit.
JS Kirisame berthed in Solomon Islands on 6 August, after participating in Exercise Pacific Partnership off of Palau. The purpose of Kirisame's visit was twofold: to commemorate the Battle of Savo Island and engage in training with the Royal Solomon Islands Police Force (RSPIF) and other partners.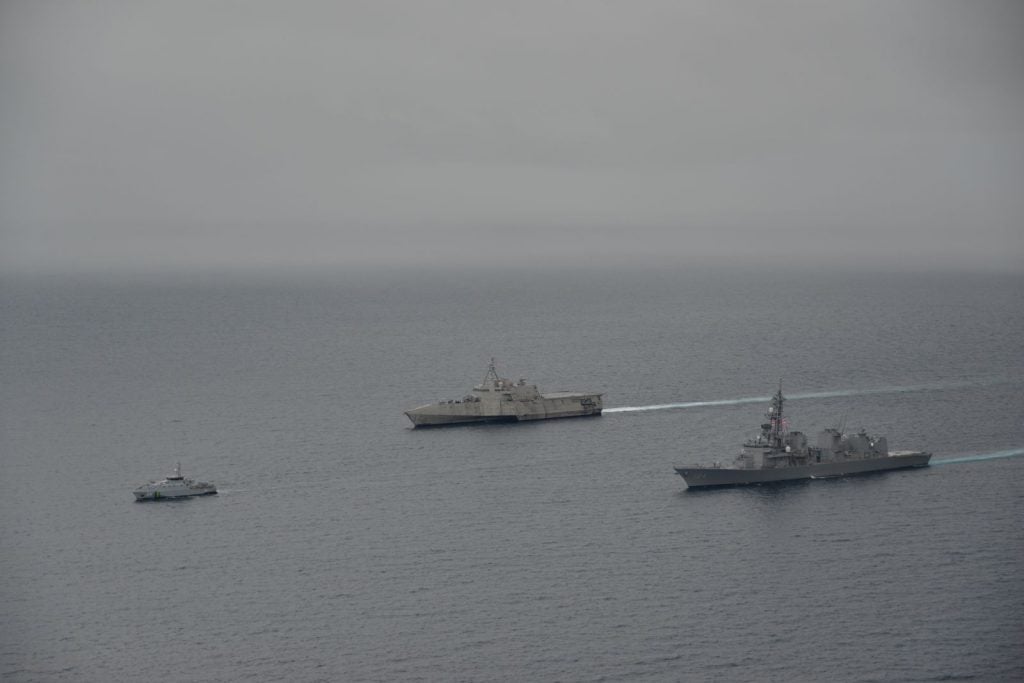 In a particularly striking set of images, the 151m Kirisame and 127m USS Oakland (LCS-24) flanked the 39m RSPIV Taro, during a trilateral exercise. 
While docked in Honiara, the crew of Kirisame participated in ceremonies marking the Battle of Savo Island, alongside representatives of the United States, Australia, Solomon Islands and Aotearoa New Zealand. Unfortunately, during the ceremony, a crew member of JS Kirisame was non-fatally stabbed in the neck by a local. 
A few days after departing Solomon Islands, JS Kurisame arrived in Vanuatu on 11 August, becoming the first JMSDF ship to visit the capital, Port Vila. While JS Kurisame did exercise with the Vanuatu Police Force Maritime Wing, the wing's sole patrol boat was unable to take part due to ongoing mechanical issues.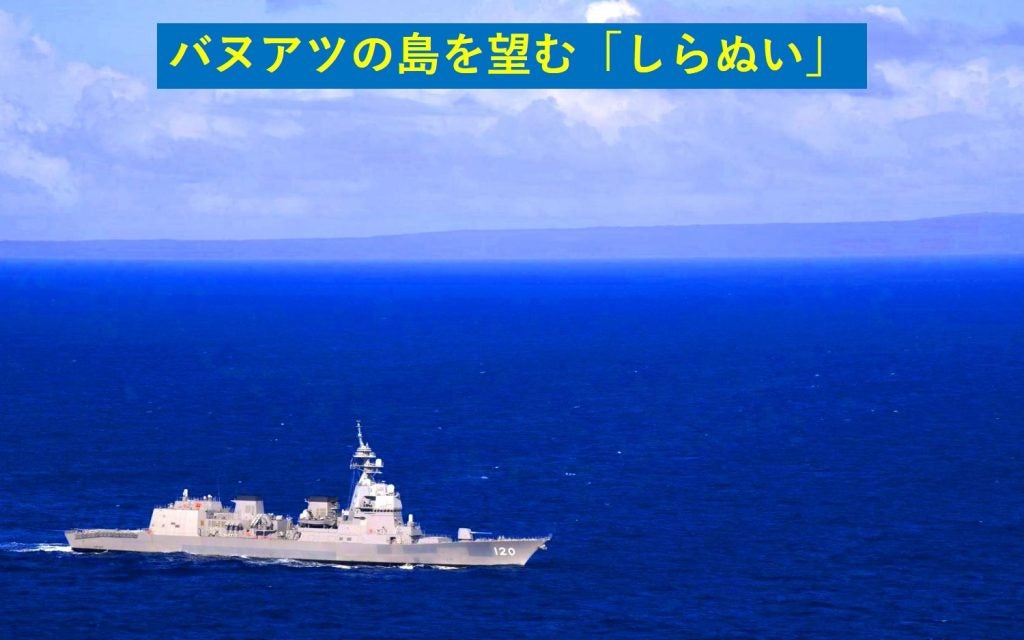 Previously, during the height of the COVID-19 pandemic, JS Siranui exercised with the Vanuatu Police Force Maritime Wing offshore helping to refine communication and command and control procedures.
While in the South Pacific, JS Kirisame is also expected to visit Fiji, Tonga, PNG, Kanaky/New Caledonia and Australia. It's also possible that JS Kirisame, or some other unit of IPD22, may visit Samoa which Japan is stepping up its maritime security cooperation with.