India & Egypt Conduct Air And Naval Exercises, Looking to Boost Defence Ties
Last month the Indian Air Force (IAF) concluded a month long engagement with the Egyptian Air Force (EAF) from 24 June to July 23, 2022. The first of its kind interaction between the flight schools of the two air forces was held as a part of the Tactical Leadership Program of EAF and conducted at the Egyptian Fighter Weapon School, located in Cairo West Air Force Base. Two Indian Navy warships visited Egypt separately during the same period.
IAF's Tactics and Air Combat Development Establishment (TACDE) participated in the programme with three Su-30 MKI fighter aircraft and six combat instructor pilots. Two C-17 transport aircraft and 51 personnel provided additional support. The IAF Su-30s arrived at Cairo on June 22, with a six hour non stop ferry from India enabled by mid-air refueling from UAE Air Force MRTT aircraft. EAF fielded F-16, Rafale and MiG-29 aircraft during the exercise.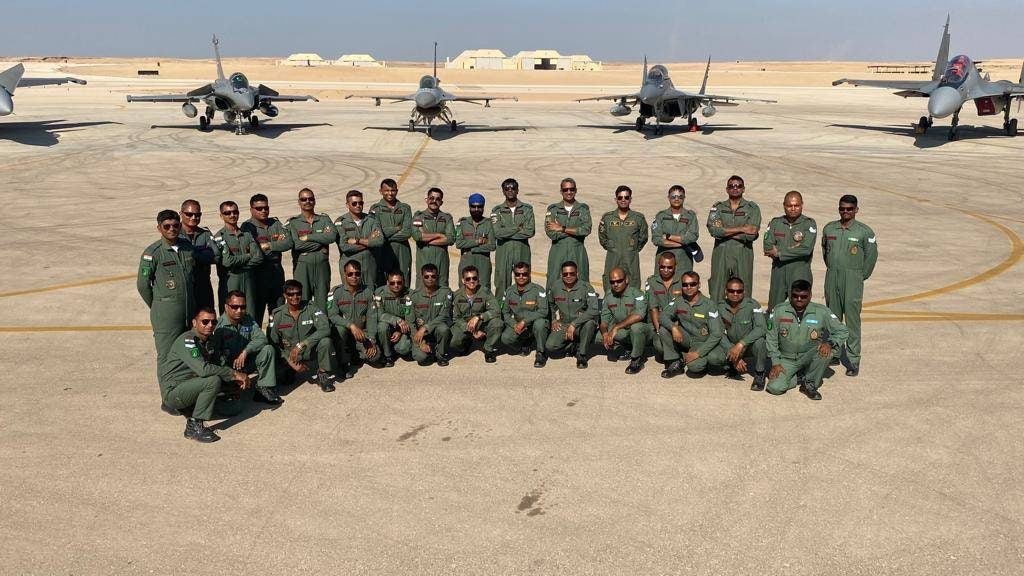 During the exercise, day and night missions involving air to ground as well as air to air combat scenarios and Combat Search And Rescue (CSAR) activity were conducted. The exercise saw a fruitful exchange of ideas in the domain of Large Force Engagements involving complex, multi-aircraft missions. An IAF statement on August 10 said it provided a good opportunity to showcase the reach and capability of the IAF and assisted in enhancing defence cooperation between the two countries and exchange of best practices. IAF also highlighted the historic bond between the two air forces.
On the naval front, Kolkata class destroyer INS Kochi carried out a two day operational turnaround at Safaga from 28-30 June 2022. On 11 July, the Talwar class frigate INS Tarkash arrived in Alexandria for a three day port call. Cross-ship visits and passage exercises were conducted with the Egyptian Navy during both visits.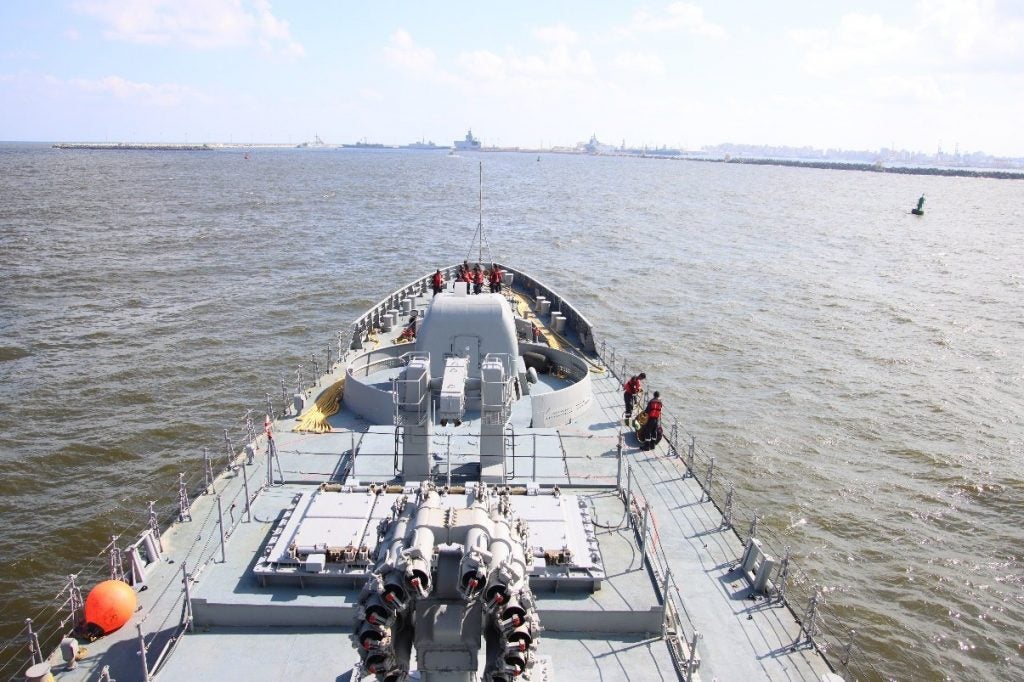 EAF Chief Air Marshal Mohamed Abbas Helmy visited India in early July and met the chiefs of IAF and the Indian Army. Bilateral issues of mutual interest and defence cooperation were discussed during the visit. India's Hindustan Aeronautics Limited (HAL) has offered to set up production facilities for the manufacturing of Tejas light combat aircraft (LCA) as well as helicopters in Egypt to cater EAF requirements. BrahMos missiles are also on offer to Egypt, which has been looking to diversify and strengthen its military economy. These interactions form part of a larger effort by India and Egypt to forge a strategic partnership.