USNS Charles Drew Arrives For First Ever Repair Of US Navy Ship In India
In the first ever repair of a US Navy ship in India, USNS Charles Drew arrived at Larsen and Toubro (L&T) shipyard at Kattupalli, Chennai on August 7 for undertaking repairs and allied services as part of a US Navy contract. Senior officials from both countries visited the shipyard to welcome the vessel.
The repair marks a major outcome of the US – India 2+2 Ministerial dialogue conducted in April 2022. Both sides had agreed to explore possibilities of utilizing the Indian shipyards for repair and maintenance of ships of the US Military Sealift Command (MSC) to support mid-voyage repair of US naval ships. The event signifies the capabilities of Indian shipyards and will help the Indian defence industrial base.
Indian Defence Secretary Dr Ajay Kumar described the arrival of USNS Charles Drew for repairs as a sign of a maturing Indian shipbuilding industry, noting that India has six major shipyards with turnover of nearly $2 billion with capability to even build aircraft carriers. He also noted that India – US ties have been expanding, with a "tremendous amount of traction in the defence industry cooperation over the last couple of years". He highlighted the fact that the US is a major destination for India's rapidly rising defence exports.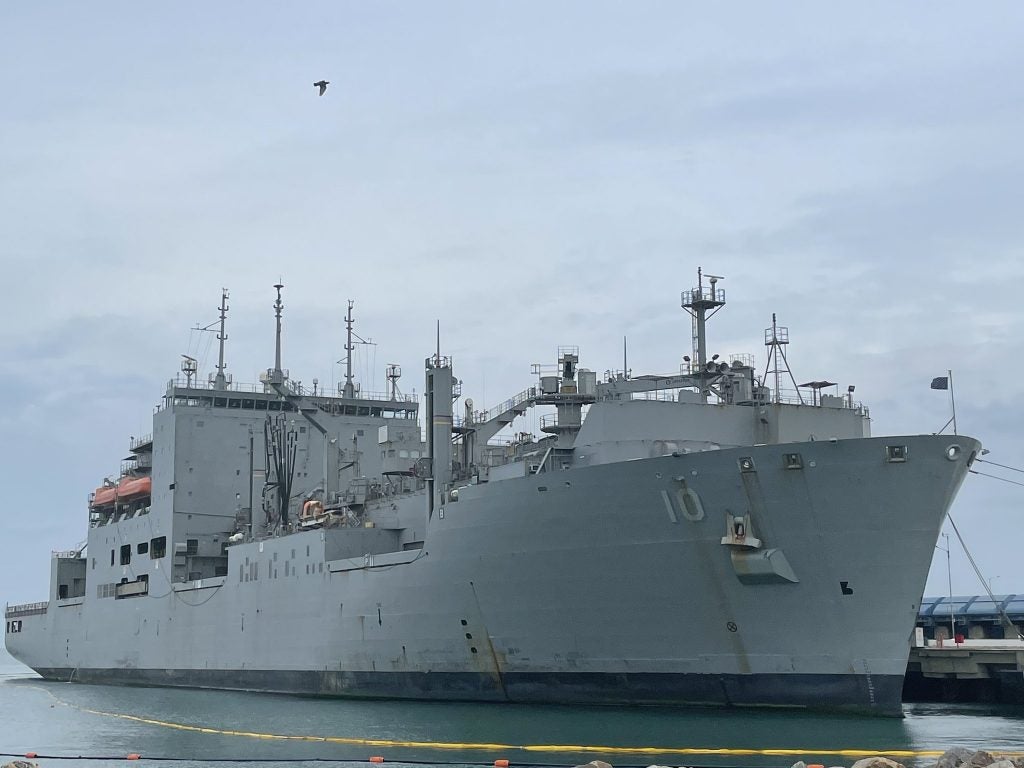 L&T official JD Patil said the MSC had undertaken a rigorous evaluation of select shipyards in India and had cleared L&T for undertaking repairs on their vessels. It is a recognition of the modern infrastructure at the shipyard built to global standards, he added.
A Lewis and Clark class dry cargo ship, the USNS Charles Drew will be at Kattupalli shipyard for a period of 11 days and undergo repairs in various areas. MSC already uses yards in the Middle East and Singapore. MSC did not respond to queries from Overt Defense before publication.
Header Image: In this file photo of June 18, 2010 the Military Sealift Command Lewis and Clark-class dry cargo and ammunition ship USNS Charles Drew (T-AKE 10) is seen in an aerial view. The Navy officially accepted Charles Drew, July 14, 2010 during a ceremony at the General Dynamics-NASSCO shipyard in San Diego. (Photo courtesy of General Dynamics-NASSCO)