Thailand and China to Hold 10-day Air Drills in Thailand, China to Bring Anti-Ship Bomber
According to the Bangkok Post, the Royal Thai Air Force and People's Liberation Army Air Force will conduct the "Falcon Strike – 2022" from the 14 to the 24 August. This exercise is the fifth in the Falcon Strike series, going as back to 2015. Hosted by the Udon Thani based Wing 23 of the RTAF who also hosted the previous exercise in 2019. The current iteration of the Falcon Strike exercise will also be the first event in Thailand featuring the Chinese JH-7A fighter bomber.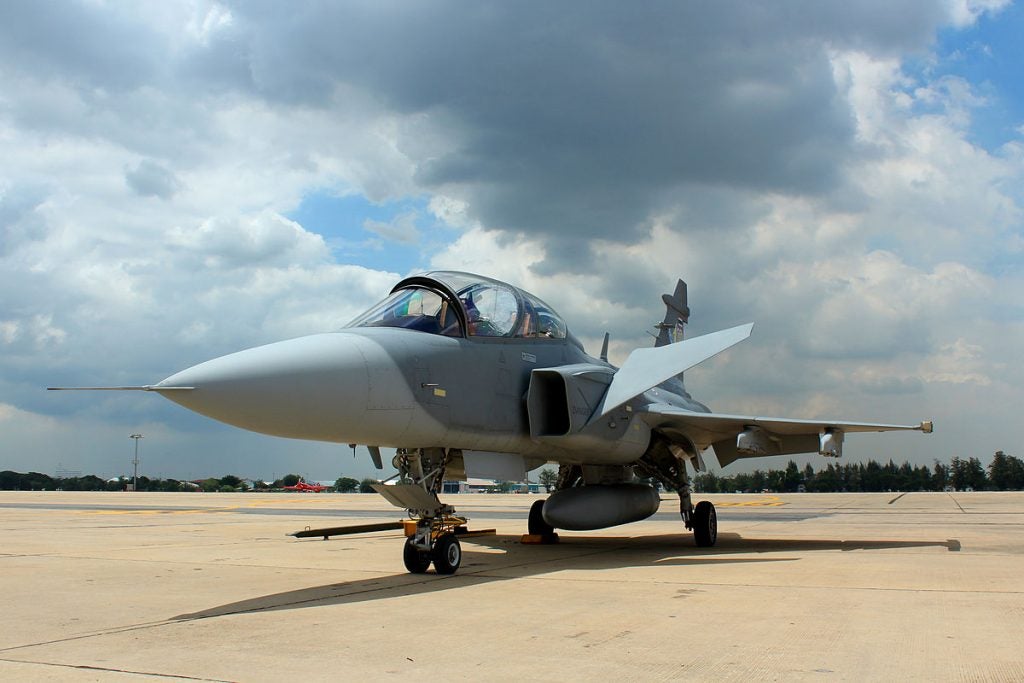 The RTAF is expected to send five Swedish Saab Gripen fighters, one Saab 340 AWACS and three Franco-German Dassault/Dornier Alpha Jet attack aircraft. However, the American made F16s of the Thai air force are not expected to participate. The Chinese air force is to send six J-10C/S, JH-7A fighter bomber and one KJ-500 AWACS.
This event is the first JH-7A deployment to Thailand. The "Flying Lepoard" was introduced to the PLA branches in 1992, intending to replace the earlier H-5 and Q-5 models in service. The original model, much like the current A variant, was designed to mainly fit the anti-ship role. The JH-7's major specifications are as follows:
Crew: 2
Length: 22.32 m
Wingspan: 12.8 m
Height: 6.22 m
Powerplant: two Xian WS-9 Qinling turbofan engines, 91.26 kN, 54.29 kN with/out afterburner
Radar: JL-10A pulse-Doppler radar
Combat range: 1,760 km
Maximum Speed: 1,808 km/h
Service Ceiling: 16,000 m
Empty weight: 14,500 kg
Max takeoff weight: 28,475 kg
Given Thailand's geographical adjacency to major trade routes of the South China Sea, the attack aircraft's exercises in the region may familiarize the PLAAF with operations in the tropical climate beyond their southern borders. The A model's lighter airframe also allows it to carry four YJ-82 missiles compared to its predecessor's two, such strike capability can be extremely valuable especially in the sensitive Malacca Strait Thailand has access to. Reducing human issues to sortie capacity should the next geopolitical crisis occur in the critical sea line of communication.