Şahin, Turkey's First Anti-Drone System, Enters Service
The Şahin 40-millimeter anti-drone weapon system developed by ASELSAN for use against Mini/Micro UAV threats has entered the inventory of the Turkish Armed Forces after successfully completing its acceptance tests, according to Turkish Defense Industry President İsmail Demir. In a post on social media, Demir noted that this type of system had been added to the nation's arsenal for the first time and said: "ŞAHİN, which has easy deployment and configuration features, can be used in areas such as the protection of critical facilities, border security, air defense."
The anti-drone weapon system Şahin was developed by ASELSAN as a response to the threat posed by low-cost kamikaze drones or UAVs, which are cropping up around the world at an alarming rate. The system, which made its debut at the EFES-2022 exercise held in Turkey, is comprised of a stabilized turret, precision stabilized router, TV camera, thermal camera, and laser range finder, as well as a task computer, power, weapon and servo control unit, programming unit, and muzzle hardware. It also includes a battery group, battery charger, control unit, and meteorological sensor.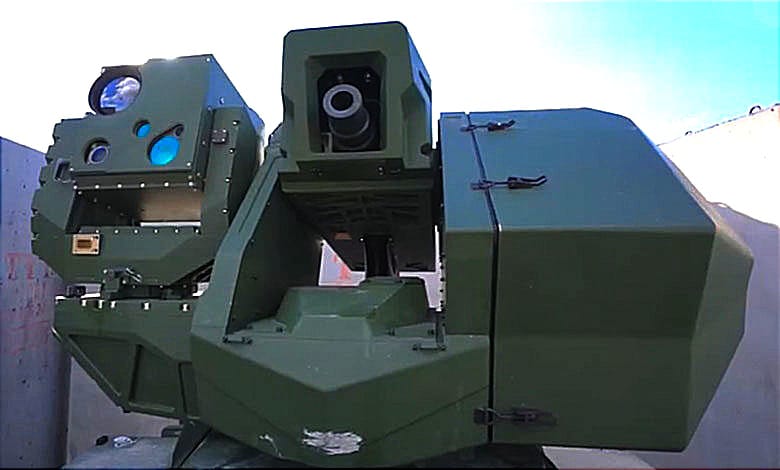 The company states that the Şahin anti-drone system uses both radar and its own electro-optical systems to detect, track, and destroy any types of mini and micro-UAVs, whether rotary-wing, fixed-wing, or flapping-wing. The system, which has an effective engagement range of 700 meters, detects approaching drones using radar and sends that information to the electro-optical suite. The electro-optical suite locks in and begins tracking the target. Meanwhile, the command-and-control system provides situational awareness to the user by taking the images of the target and the electro-optical system.
Şahin can track and take down multiple drones simultaneously and is an efficient system against drone swarms, which is one of the more prominent concepts in unmanned aerial vehicle use. The system uses a 40 mm MK19 Mod 3 Grenade Launcher to fire ATOM High Speed Smart Ammunition at the target to destroy it. With its shrapnel-effect body and explosive filling this ammunition may be programmed to burst in the air as it exits the barrel and can demonstrate great effectiveness against the target. The system can move within the ranges of -10°/+60° on the main axis and within the range of nx 360° on the side axis and can carry 64 ready-to-fire 40mm ATOM rounds.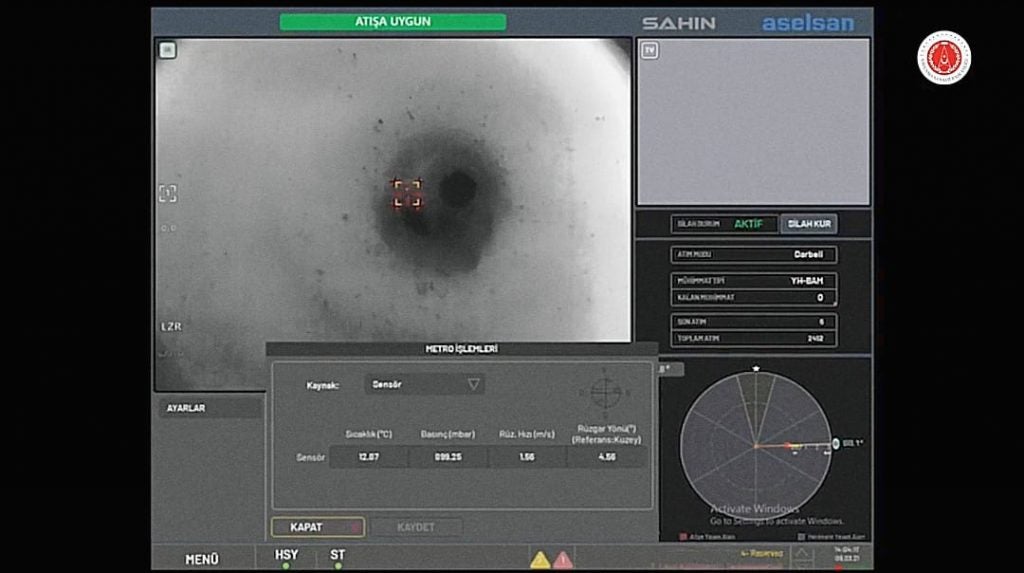 With a combat weight of roughly 2,500 kg and dimensions of 3.72m in length, 2.45m in width, and 2.67m in height, the ŞAHİN System can be employed flexibly on fixed and towable trailers. The system's simple deployment and configuration features allow it to be incorporated into armored vehicles as well. But border security and the protection of critical facilities will be its primary task.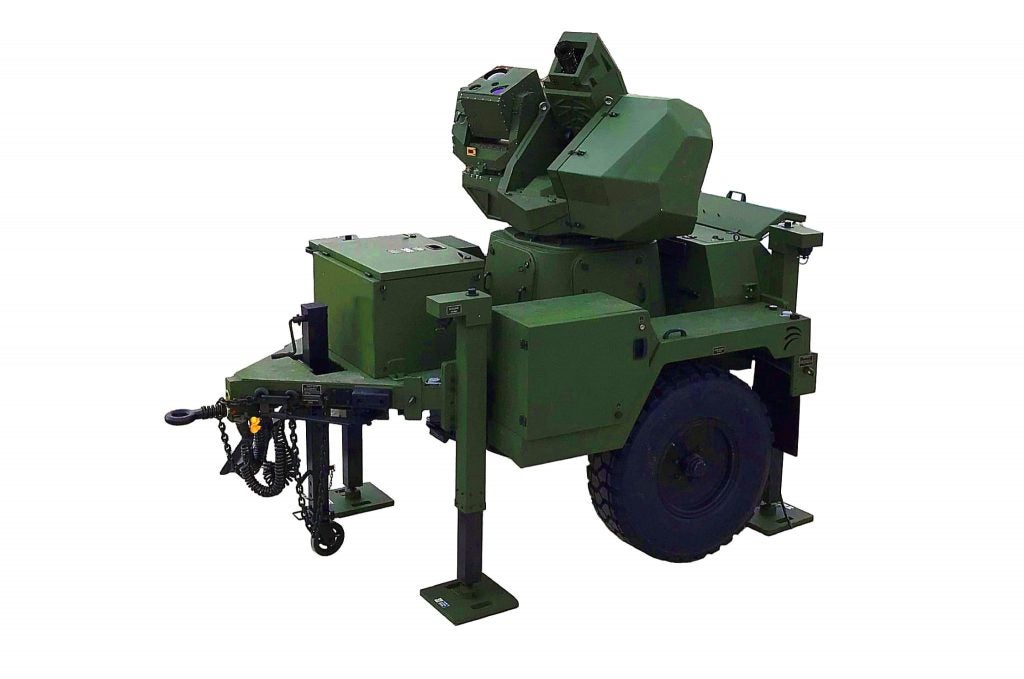 Aside from ŞAHİN Turkish defense industry companies are continuing to develop various weapon systems to counter the threats posed by drones against security forces. Other candidates for inclusion in the inventory include the ASELSAN Ihtar, the HAVELSAN Fedai, the ROKETSAN Alka, and Meteksan's Kapan and NAZAR anti-drone systems.