The NAZAR Laser Electronic Warfare System Unveiled at IDEF-21 For the First Time
The Nazar System, which began to be developed by Meteksan Defense in 2016 to meet the demands of naval forces and was featured for the first time in an official video released by the Presidency of Defense Industries (SSB), was unveiled for the first time at the International Defense Industry Fair (IDEF 2021) in Turkey.
The NAZAR Land System protects vital military sites and infrastructure by providing broadband state-of-the-art laser functional destruction capabilities against EO/IR guided missiles. Because of its broadband operation capabilities, NAZAR has been developed not just to be effective against known EO/IR guided missiles, but also to include reconnaissance and surveillance features that will give it an advantage against asymmetric threats.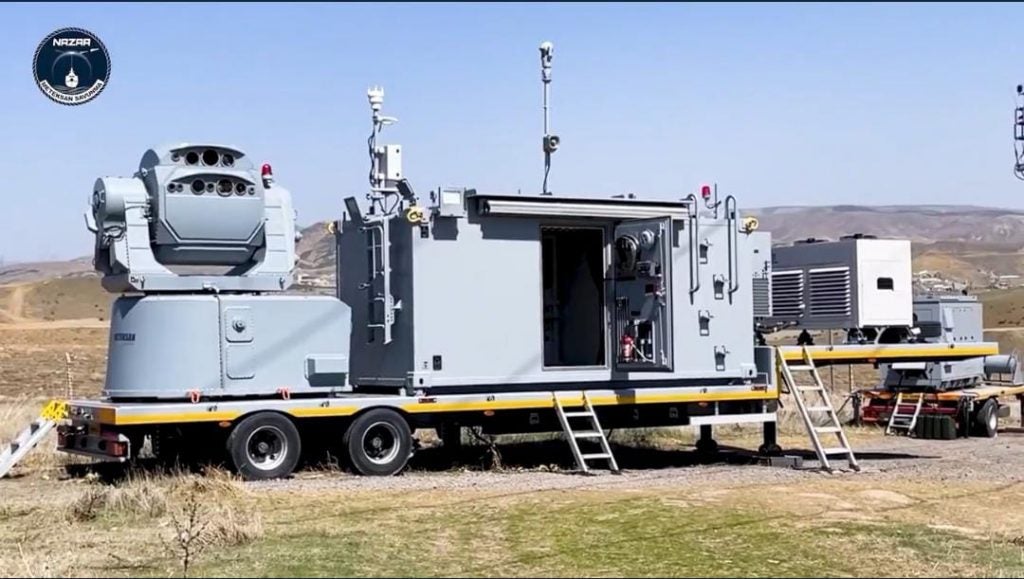 In an interview with AA news agency, Özgür Cankara, Deputy General Manager of Meteksan Defense, said that third and fourth generation missiles with electro-optical and infrared seeker heads have become a significant threat in recent years, particularly for military bases and strategic civilian targets. While missile technologies advance quickly, innovative countermeasures are also being developed with domestic and national resources, with the NAZAR Project being one of the most important of these projects. Özgür Cankara, who spoke to the AA news agency on the Nazar System project at length, said:
"Let's imagine a missile system. This missile is coming towards our platform as a threat. Nazar first utilizes a laser with the correct wavelength to illuminate this missile. When the missile is illuminated, a reflection known as a 'cat's eye glow' appears on the seeker head. Although we cannot see it with our naked eyes, the Nazar System's cameras notice the glare and begin to follow it. It directs a focused laser beam in the correct modulation towards the seeker coil while following. At this point, the seeker goes blind, unable to see its target, and the missile is redirected away from the target and towards a completely different location. So the target we're at is no longer a threat to the platform."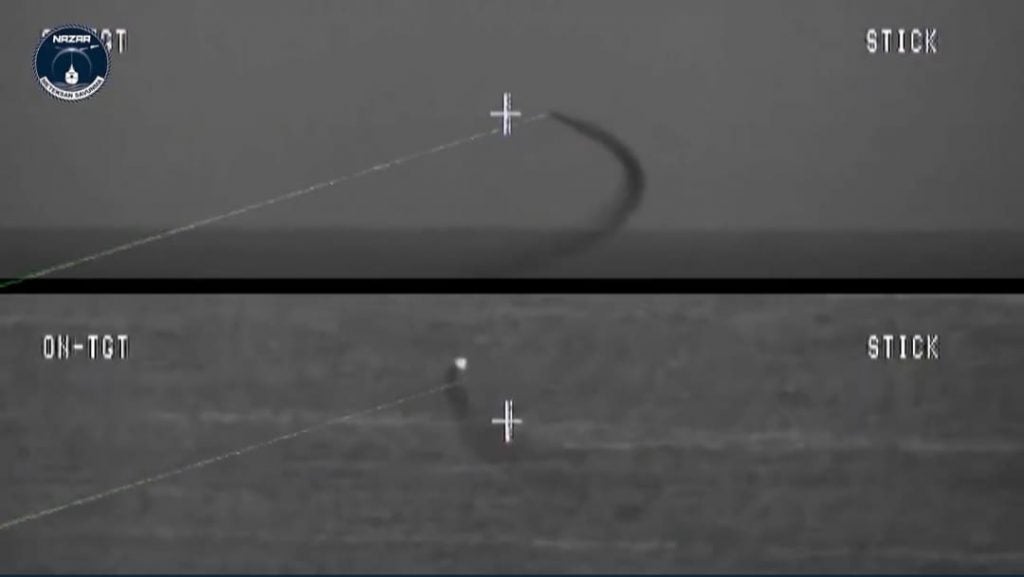 Meteksan Defense completed the development of the land version of the Nazar laser weapon, according to reports. The NAZAR DENİZ platform, which is the version that can be integrated into the warships in the Naval Forces inventory, is still in the works, according to the recent updates. The power demand for Nazar is less than 10kW, and the system has its own generator for testing/operating on land. At sea the system will use the ship's own power supply on board. Meteksan is also working on a lighter and smaller version of Nazar. This will work well on smaller platforms, such as rapid attack vessels.
By the end of this year, the Turkish Armed Forces are expected to have the system in their inventory. The Navy will be the system's first operator, also mounting one as an undisclosed base.