Chad To Acquire HÜRKUŞ New Generation Basic Trainer Aircraft from TAI
During the recent Farnborough Airshow, Turkish Aerospace Industries (TAI) General Manager Prof. Dr. Temel Kotil told CNN Türk that Chad will become the second African country to purchase HÜRKUŞ New Generation Basic Trainer Aircraft after Niger. TAI's General Manager explainedn "there will be additional sales to Niger after these two. The pilots are now undergoing training, and we will send them (to Niger) in the upcoming months. There was a sale to Chad, and hopefully we will deliver them (Hürkuş aircraft) there as well. This aircraft is used for training and war preparation. Some of the same training that we perform with the F-16 is also possible. Additionally, we can equip it with missiles."
In a phone call discussing regional matters with the president of Niger, Mohamed Bazoum, in November of last year, Turkish President Recep Tayyip Erdogan stated that Niger would purchase TB2s, HÜRKUŞ aircraft, and armored vehicles from Turkey as part of its counterterrorism efforts. As a result of Erdogan's statement, exports of the TB2 to Niger were confirmed for the first time by an official, and the country to which Hürkuş was exported was revealed. In this regard, the Bayraktar TB2s ordered by Niger were delivered in May, while the HÜRKUŞ aircraft are expected to be delivered by the end of the year.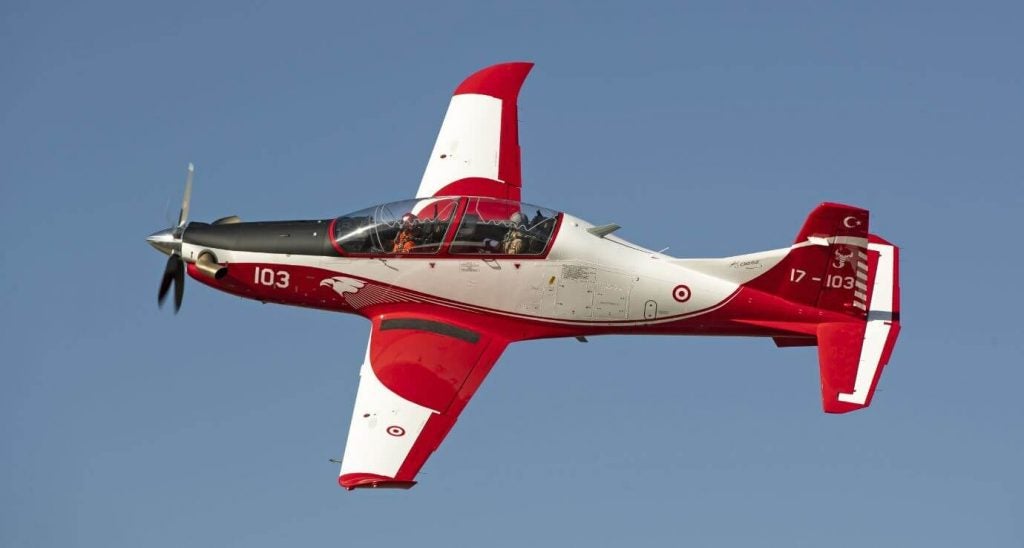 The HÜRKUŞ was developed by TAI as a part of the Turkish Primary and Basic Trainer Program to accommodate a variety of mission scenarios. The tandem two-seat, low-wing, single-engine turboprop trainer aircraft is a new generation advanced training and light attack aircraft that will be used at all training levels between basic training and fighter jet conversion as well as perform close air support duties in difficult operations, according to information provided by TAI.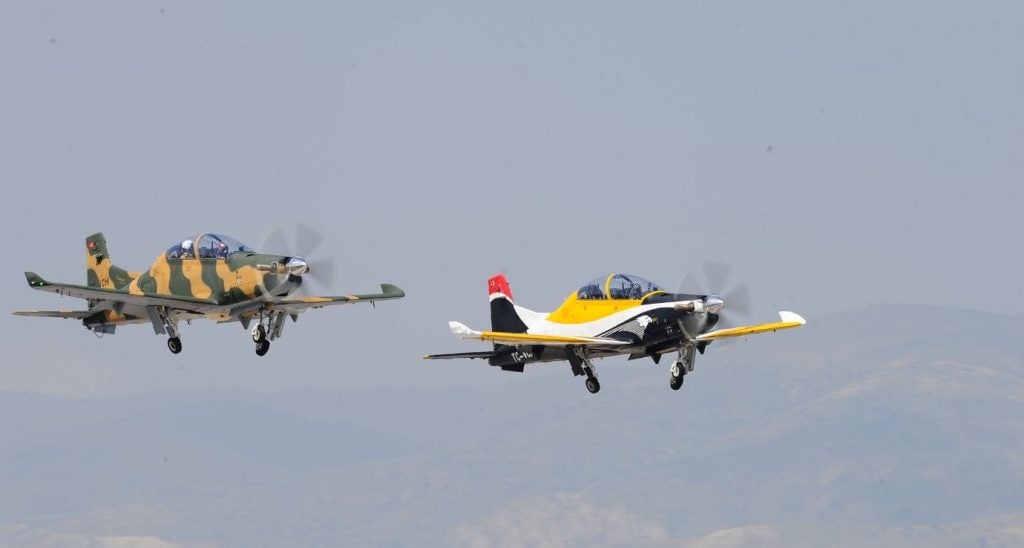 Hürkuş measures 3.70 meters in height, 11.17 meters in length, and 10.91 meters in wingspan. The aircraft has a 1,605-foot (489-meter) takeoff distance, a 1945-foot (593-meter) descent distance, a maximum climb speed of 4,370 feet per minute (22 meters per second), and a top speed of 574 kph. According to tests that were performed, Hürkuş's longest possible flight time is 4 hours and 15 minutes.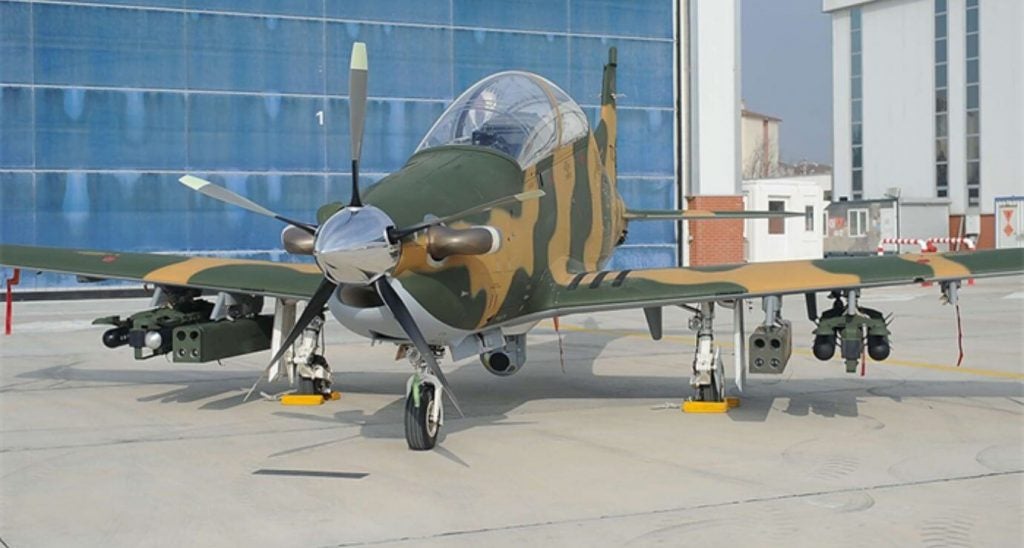 To make repairs and maintenance easier, the aircraft includes 104 access hatches. There are ejection seats in the cockpit that may be used in an emergency. The Hürkuş's landing gear is made to withstand the high stress typical of military training aircraft and be able to land at a crash speed of 13 ft/s. The armed version of the aircraft can also carry eight Cirit missiles, two 12.7mm machine guns, and Roketsan's long-range air-to-surface anti-tank UMTAS missile. Efforts are underway to enable Hürkuş to utilize the precision and winged guidance kits developed by TÜBTAK/SAGE, as well as the laser-guided missile Mızrak from Roketsan.