Turkey's First Beyond-Visual-Range Air-to-Air Missile Gökdoğan Successfully Test-Fired
The Gökdoğan beyond-visual-range air-to-air missile, developed by TÜBİTAK SAGE as a part of the GÖKTUĞ Project, has successfully completed another test-fire. Turkish Defense Industry President İsmail Demir posted footage of the aforementioned test-fire on his social media account.
In the video, an F-16C Block 40 aircraft from the Turkish Air Force's 401st Test Fleet Command, equipped with the Gökdoğan missile, is seen taking off from the Sinop Firing Test Field, accompanied by two more F-16 fighter aircraft and one KC-135 aerial refueling aircraft. The aircraft that took off from the test area eventually reach high altitude, and the Gökdoğan missile is launched at the TAI production ŞİMŞEK High Speed Target UAV, which is used as a target, under Loft firing (high launch angle) conditions. Although the developer company reported that the missile, which locked-on to the target with its active radar head during the test-fire, successfully hit the target, the moment of the missile hitting the target is not seen in the shared footage.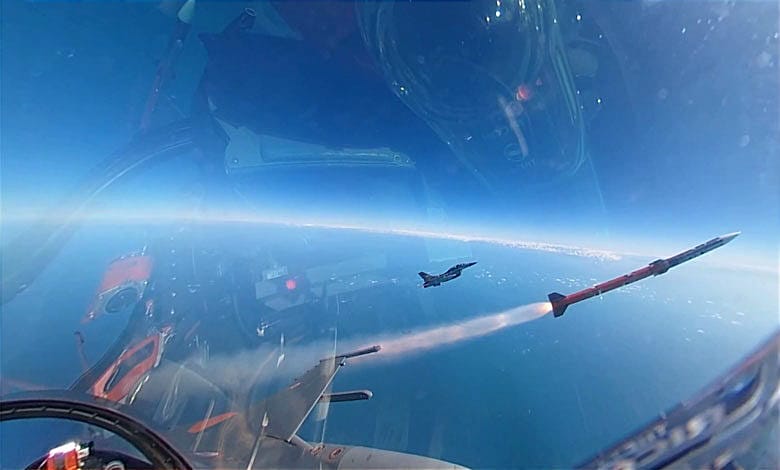 İsmail Demir, President of the Turkish Defense Industry, said in his post about Gökdoğan's test-firing that:
"Gökdoğan will now hit targets that are not visible! Our Gökdoğan Beyond Visual Range Missile, one of our national air-to-air missiles, whose tests are continuing within the scope of our Göktuğ project, was launched with a radar seeker and another important phase has been completed. We will deliver our Gökdoğan and Bozdoğan missiles to the Turkish Armed Forces this year. I congratulate everyone who contributed to this gift we gave to our nation."
The Gökdoğan BVRAAM is being developed as part of the Göktuğ Air-To-Air Missile Project, which was launched in 2013 by TÜBTAK SAGE under the leadership of the Turkish Defense Industry Presidency to replace the AIM-120 AMRAAM beyond-visual-range missiles used by Turkey in its combat aircraft. The Göktuğ Missile Family is made up of two distinct products: Gökdoğan and Bozdoğan. Bozdoğan (WVRAAM) is a short-range air-to-air missile designed to be used against enemy targets within visual range, whereas Gökdoğan (BVRAAM) is a long-range air-to-air missile designed to eliminate enemy targets beyond visual range.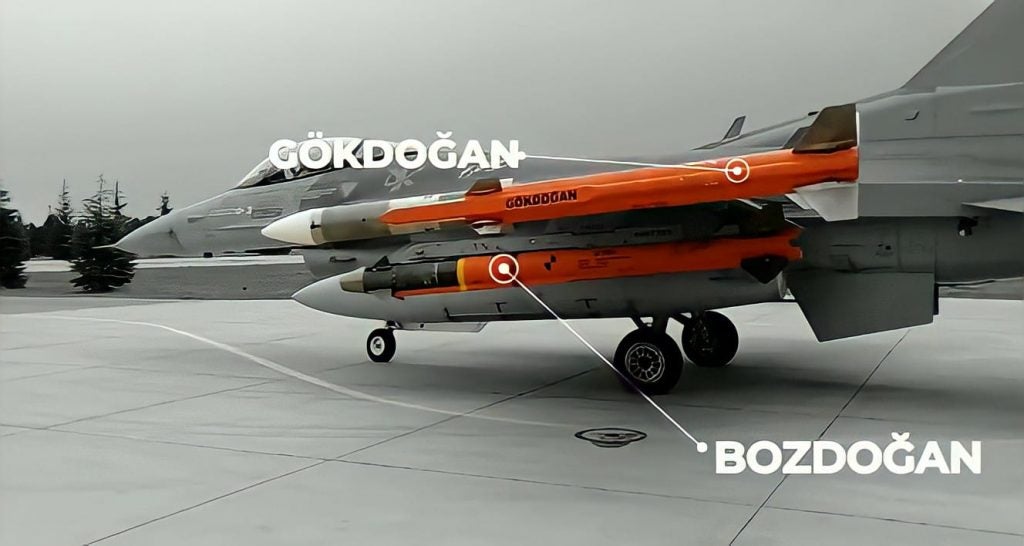 The Gökdoğan missile was first displayed at the TÜBİTAK SAGE stand at the IDEF fair in 2017. Gökdoğan has a solid state-designed Active Radar (AR) Seeker Head and fire-and-forget capability, as well as the ability to lock on multiple targets and lock after firing. The missile, which is reportedly resistant to electronic warfare, can be guided to the source of the jamming. Gökdoğan, which has a range of approximately 65 kilometers can update its targets thanks to its data link, can also be used with the LAU-129 launcher. The missile is also compliant with MIL-STD-1553 and MIL-STD-1760 standards.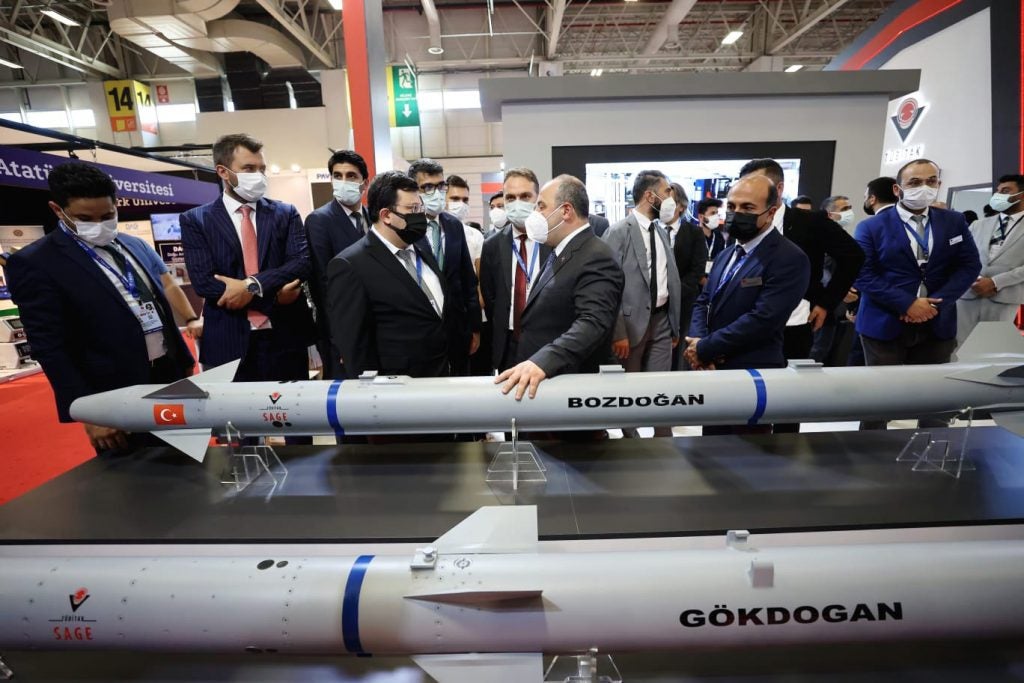 The Gökdoğa is expected to enter the inventory of the Turkish Armed Forces this year, can be launched from the country's F-16 fighter aircraft and potentially from drones such as Akıncı and Aksungur. The missile will also be one of the key weapons of Turkey's domestically developed TF-X combat aircraft.