Air National Guard Performs First JASSM Test Launch From "Pre-Block" F-16
The United States Air Force revealed on July 7, that the Air National Guard had conducted a test launch of an AGM-158 Joint Air-to-Surface Standoff Missile (JASSM) from a "pre-block" F-16.

The June 8 test was carried out by a joint team from the Air National Guard and Air Force Reserve Command Test Center. The test was the first launch of a JASSM from a "pre-block" F-16, the Air Force's term for Block 15-25-30 F-16s. Pre-block F-16s remain in service with 7 Air National Guard units and 2 reserve units, while Block 40/42 and 50/52 "late-block" F-16s form the Air Force's current fleet.

"This was a significant test as it takes an older model F-16 and allows it to keep pace with and sometimes exceed the capabilities of younger F-16s," said Lt. Col Dustin Brown, Director, F-16 combined test force.

"By validating the use of the JASSM with the pre-block F-16, we are ensuring that 4th generation aircraft are able to participate in major combat operations, and complement 5th generation aircraft missions."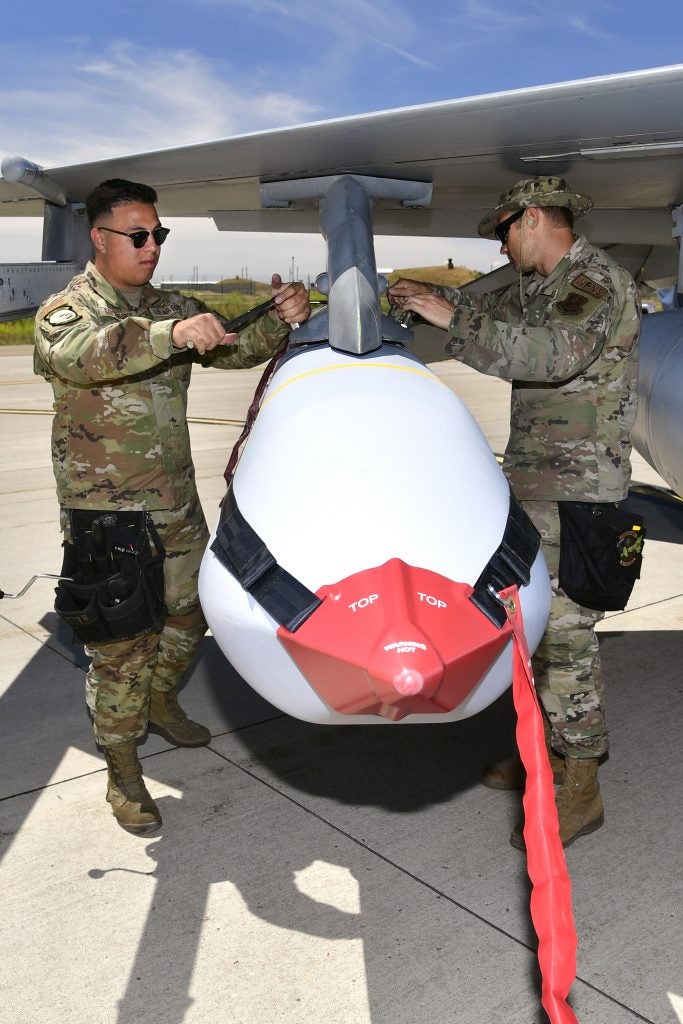 According to the Air Force, feedback from the test will ensure success in future tests of the combining F-16 and JASSM.  Successful JASSM integration will increase options for combat operations of guard and reserve units, through use of the low-observable standoff cruise missile to remain out of range of hostile air defenses. While the Air Force has indicated that it intends to divest remaining pre-block F-16s in the "near term", the added capability will keep them relevant until their final retirement.

Due to a growing focus on the Pacific and the long ranges inherent to combat in the region, the Air Force has increased its efforts in maximizing use of air-launched cruise missiles like the JASSM. One such effort is the Rapid Dragon palletized cruise missile deployment program, which combines a palletized JASSM dispenser with an aircraft-agnostic battle management system, allowing C-130s and C-17s to become JASSM launch platforms. Rapid Dragon had a successful live fire test in December 2021, with the project's 15-month progress from drawing board to live fire test success also validating the project's approach to rapid development.