Naval Group Begins Construction of Greece's 2nd FDI Belharra class Frigate
On Wednesday, July 13, the French company Naval Group announced that construction of the second FDI Belharra (Defence and Intervention Frigate / Frégate de Défense et d'Intervention) for the Greek Navy had begun. The steel cutting ceremony was attended by Gilles Langlois, Director of Naval Group's Greek Navy Frigates Program, and Admiral Theocharis Chatzopoulos, Commander of the Greek Navy Detachment in Lorient, at the company's shipyard in Lorient, France.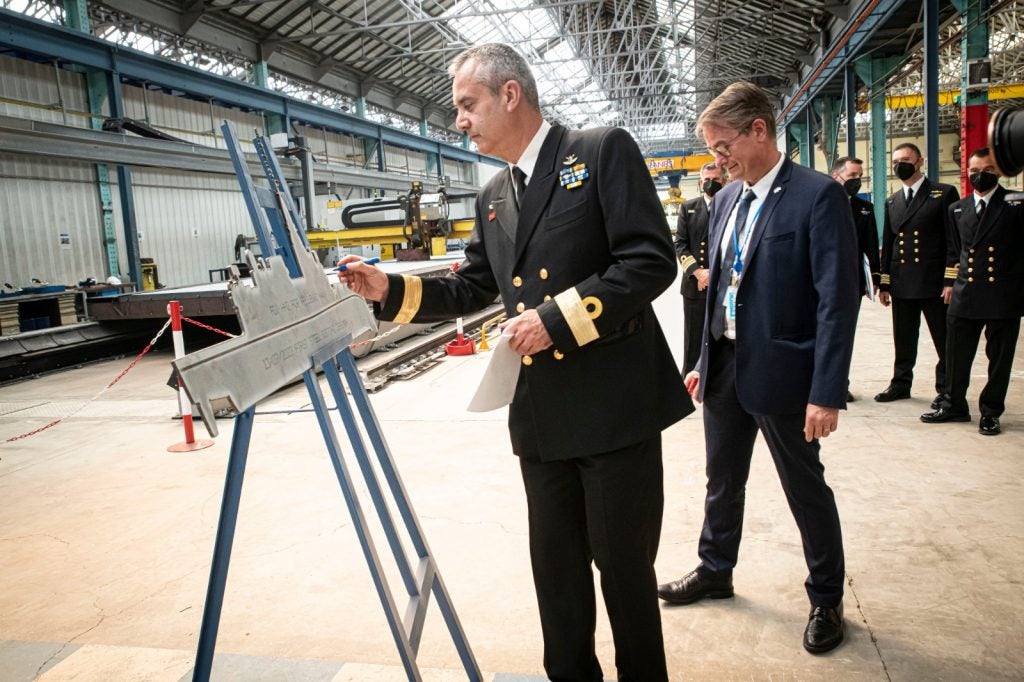 Admiral Chatzopoulos noted during the occasion that the ship's steel-cutting ceremony is a significant step in the FDI HN program. The admiral stated, "The cooperation of the Hellenic Navy and Industry in the context of FDI program is just starting to take place and there are promising signs of a smooth and productive collaboration," adding that FDI frigates will help improve the capabilities of the Greek Fleet and address the nation's security challenges in the subsequent decades.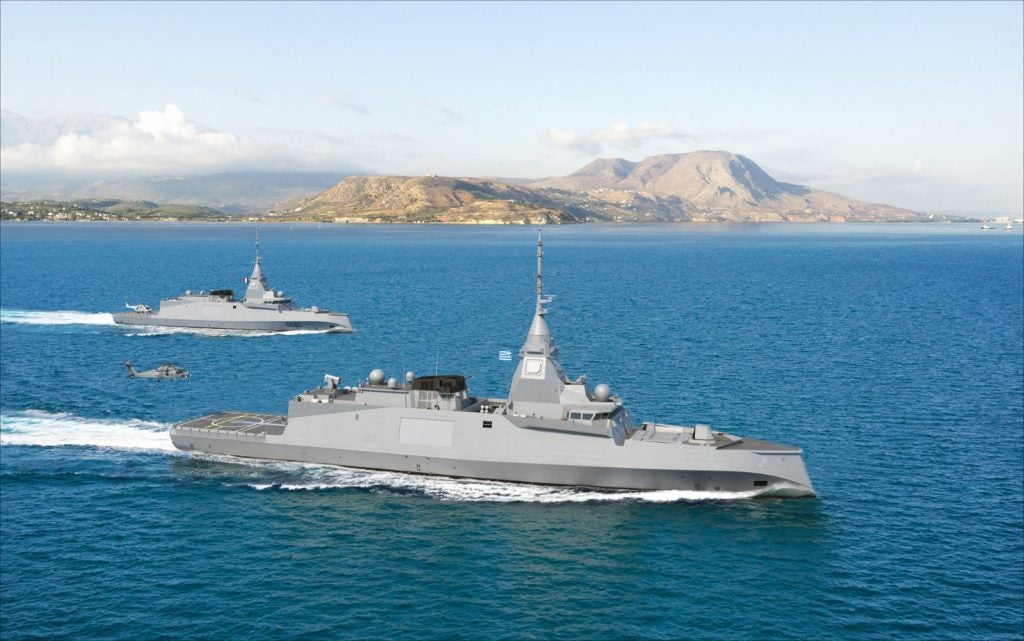 Under a €2.26 billion ($2.53 billion) agreement struck by Greece and France, three FDI BELHARRA class frigates are being constructed for the Hellenic Navy under the main contractor Naval Group. On September 28, 2021, a memorandum of understanding was first signed between France and Greece pertaining to the supply of 4 FDI Belharra class frigates, 3 of which are fixed and 1 of which is optional. In March of this year, the contract was signed that will ensure the project's full implementation. The shipyard, which began construction of two ships in a short period of time—roughly four months—after the project began, plans to deliver the first two frigates to the Greek Navy in 2025 and the third frigate in 2026.
Belharra class frigates are medium-sized warships built for a variety of missions, including anti-submarine warfare, air defense, surface warfare, maritime patrol, and exclusive economic zone (EEZ) protection. These frigates, which are of the Tumblehome design type, are 112 meters long and 17.7 meters wide. These 4,500-ton ships have a top speed of 27 knots. They will mount advanced sensors, including the Thales Sea Fire, the first all-digital multifunction radar with an active antenna and fixed panels, this will enable the targeting of air and surface targets.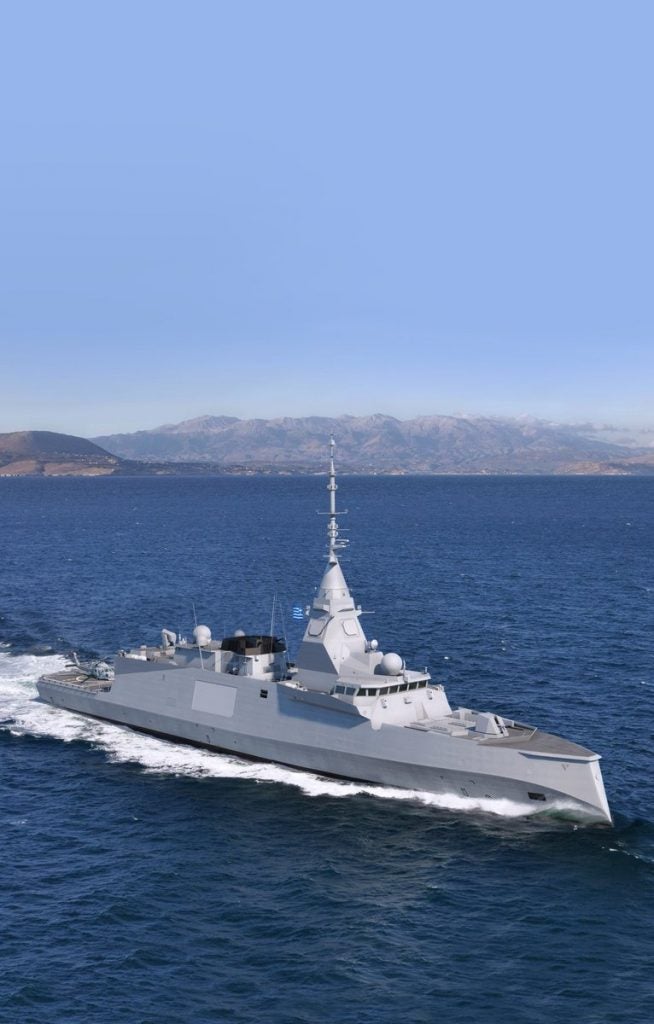 The frigates' load out will include 8 MBDA-developed Exocet MM40 B3C anti-ship missiles, up to 32 MBDA-developed Aster 30 anti-aircraft missiles, MU90 anti-submarine torpedoes, and a Strales 76 mm naval gun. The frigate can also accommodate helicopters and rotary-wing drones weighing a combined 11 tonnes thanks to a hangar and flight deck in the stern.