USAF Airman Arrested In Syria Sabotage Probe
An unidentified USAF airman was arrested last month in relation to a suspected 'blue on blue' sabotage attack on a US military forward operating location in Syria.
Known by Coalition Forces as Green Village since its establishment in 2018, the base is a key location in Deir Ezzor Province controlled by Syrian Democratic Forces (SDF) with a small US presence including special operations forces. Green Village has been attacked a number of times by indirect fire which is typically met by counter-battery fire from USMC M777A2 artillery based at a nearby mission support site.
On the 7 April 2022, Green Village was racked by several explosions. It was initially believed that the incident was had again been caused by an insurgent rocket or mortar. The Pentagon, however, later clarified that they believed the attack was caused by the "… deliberate placement of explosive charges by an unidentified individual(s) at an ammunition holding area and shower facility."
The investigation into the bombing has been conducted jointly by USAF Office of Special investigations and US Army Criminal Investigation Division in cooperation with Special Operations Joint Task Force-Levant (which replaced the Special Operations Joint Task Force- Operation Inherent Resolve in July 2021).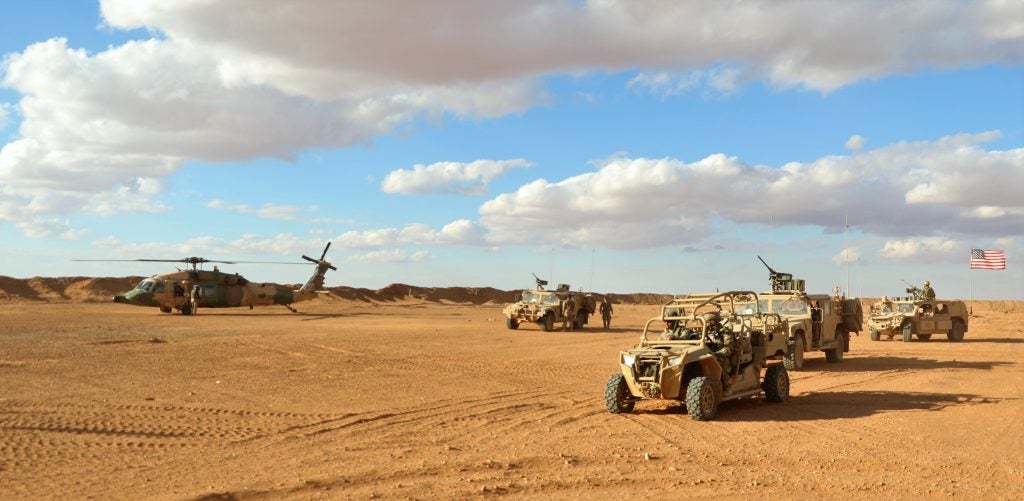 Four service members suffered "minor wounds" in the blast along with the possibility of Traumatic Brain Injury ("Breacher's Syndrome"). No further details of the service members' conditions has been released.
In a USAF statement provided to CNN, a spokesperson noted; "As part of an ongoing investigation, on June 16, an Airman was taken into custody stateside in conjunction with the attack in Green Village, Syria. After reviewing the information in the investigation, the Airman's commander made the decision to place him in pretrial confinement." A number of sources state that the airman was a member of an unidentified Explosive Ordnance Disposal (EOD) element based at the forward location.
Green Village acts as an important forward operating location in Deir Ezzor and has housed a range of SOF including Green Berets of the 5th Special Forces Group; JSOC elements including Delta Force who, as Task Force 9, are responsible for the Syrian theatre; US Marine artillery and support elements; and both US Army and National Guard units.