Australian AEGIS Destroyer Visits Manila
HMAS Sydney (DDG 42) arrived in the Port of Manila on July 13. The ship visited for two days as a part of a scheduled port visit. The Philippine Navy received the ship in a welcoming ceremony. The Hobart-class destroyer is the newest of the class, being commissioned only two years ago. Sydney is one of the most capable ships in the Royal Australian Navy, boasting the AEGIS combat system.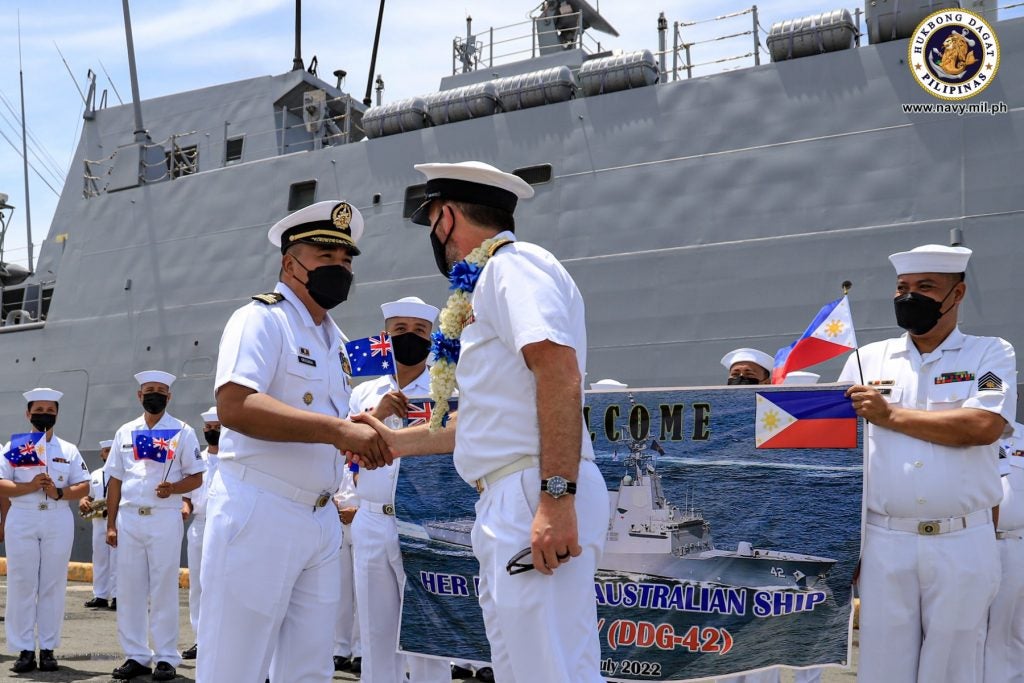 Sydney and five other RAN ships departed from Australia in June for various deployments and exercises across the Indo-Pacific. The ship will work with regional partners on this deployment. HMAS Perth (FFH 157) joins Sydney in its mission working with regional partners, with the ship visiting Jakarta and exercising with the Indonesian Navy. Both ships are to participate in Exercises Pacific Vanguard and Pacific Dragon. 

This visit to the Philippines comes a month after a Royal Australian Air Force P-8A maritime patrol aircraft was intercepted by a People's Liberation Army Air Force J-16. The RAAF P-8 aircraft was reportedly operating out of the Philippine Clark Air Force Base. 

Australian-Philippine ties have developed to the point of a strategic partnership. Security cooperation between the two countries has also further developed. During the 2017 Siege of Marawi, the RAAF sent two P-3 maritime patrol aircraft to assist the Philippines in the fight against the Islamic State. The Australian Defense Force also takes part in many exercises in the Philippines, either as observers or direct participants. Last year, HMAS Canberra and HMAS Anzac came to the Philippines to participate in Exercise Lumbas as a part of the RAN's Indo-Pacific Endeavor 2021. More on this exercise can be read here. 

The Philippine Navy, Coast Guard, and Department of Bureau of Fisheries and Aquatic Resources operate Australian ships. The PN operates five Balikpapan-class landing craft, with the first two donated and the last three bought. The PCG operates eight Australian-made search and rescue vessels. And BFAR operates two Australian-designed patrol boats for fisheries enforcement.
Cover Image Courtesy of the Philippine Navy