US Air Force Conducts Second Successful Hypersonic ARRW Booster Test
The United States Air Force announced on Wednesday that it had conducted a second successful booster flight test of its hypersonic AGM-183A Air-launched Rapid Response Weapon (ARRW).

During the July 12 test off the Southern California coast, the test ARRW successfully separated from the B-52 launch aircraft and achieved hypersonic speeds, as well as the test's primary and secondary objectives. With the success of the ARRW's 12th flight and third release demonstration, the hypersonic weapon program has completed booster testing, and will now prepare for the next stage of all-up-round testing later in the year.

Maj. Gen. Heath Collins, Program Executive Officer, Armament Directorate said of the successful test:

"This was another important milestone for the Air Force's first air-launched hypersonic weapon.  The test successfully demonstrated booster performance expanding the operational envelope.  We have now completed our booster test series and are ready to move forward to all-up-round testing later this year. Congratulations to the entire ARRW team, your dedication and expertise are what got us here."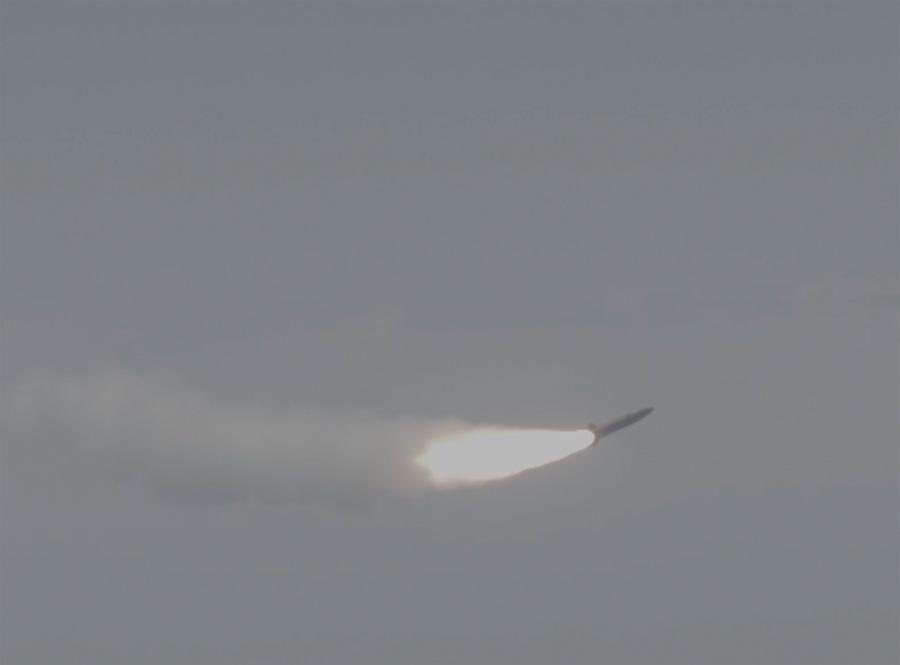 "This successful test underscores our shared commitment to develop and field hypersonic weapons on accelerated timelines to meet critical national security needs," said Jay Pitman, vice president of Air Dominance and Strike Weapons at Lockheed Martin Missiles and Fire Control. "I am proud of the strong partnership we have built with the U.S. Air Force, on this and other key programs. Strong partnerships are foundational to moving forward with the speed and discipline we are demonstrating with ARRW. Congratulations to the team for getting us one step closer to delivering these technologies to those who serve in uniform."
The July 12 test follows the ARRW's first successful booster test flight on May 14, again conducted off the Southern California coast. The two consecutive successful flights are a marked change in fortunes for the program, which had a run of three failed booster flight tests in 2021.