Eurosatory 2022: Plasan Unveils Wilder Ultra-Light Special Forces Vehicle
Plasan introduced its new Wilder ultra-light tactical vehicle at Eurosatory 2022. The Israeli company describes the Wilder as being designed from the ground up to meet the needs of special forces units, breaking the established paradigm of compromise between mobility, protection and firepower.

Despite weighing just 3.7 tons, the Wilder provides STANAG 4569 Level 2 protection for its four occupants, while possessing the mobility and off-road capability of a racing buggy courtesy of an unique suspension system that gives it 370mm of wheel travel. A 2.8 liter Cummins turbodiesel engine delivers 159 bhp and 420Nm of engine torque through an eight-speed ZF automatic transmission to all four wheels, on to a limited top speed of 75 mph. The air-conditioned monocoque Kitted Hull gives all occupants excellent situational awareness, with the driver enjoying a panoramic view from their central driving position. An optional four-wheel steering system can further improve the Wilder's agility.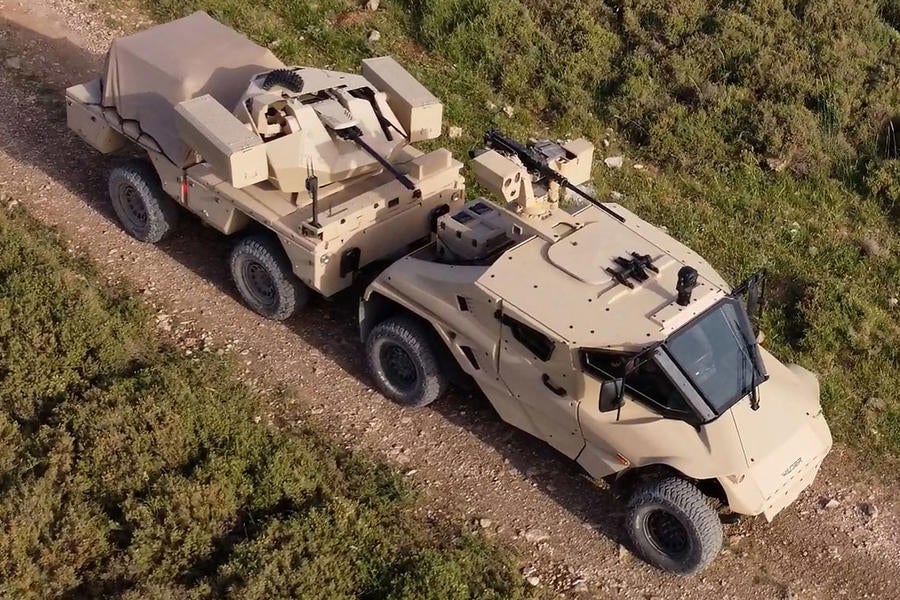 The mid-engined Wilder's rear cargo bed can accommodate a standard NATO pallet loaded with supplies, with an 800kg payload capacity ensuring it can carry the equipment and supplies needed for extended missions. The Wilder is internally transportable by CH-47, maximizing the vehicle's deployability.

Wilder crews can remotely operate the vehicle and any integrated weapons systems after dismounting, thanks to a fully integrated drive-by-wire capability and a network of cameras and sensors. Plasan says that the system can serve as the basis for a future autonomous unmanned Wilder.

The Wilder can be paired with Plasan's All-Terrain Electric Mission Module (ATeMM) to create a hybrid-electric 6×6 vehicle (or 8×8 with a second ATeMM) capable of carrying up to 2 tons in combined payload. The ATeMM pairing also provides the Wilder with additional electrical power generation. Plasan says the addition of the ATeMM does not compromise the Wilder's handling, with its synchronized steering, braking and driving system rendering it impossible to jackknife.

Plasan is offering the Wilder as both a turnkey product, and as a kit that can be locally assembled by vehicle manufacturers around the world.