Israel Showcases Its New Robotic Combat Vehicle ROBUST At The Eurosatory 2022
The Israeli Ministry of Defense has announced that the ROBUST, a new Medium Robotic Combat Vehicle (M-RCV), will make its debut at the international Eurosatory 2022 Exhibition in France. "The Israeli Ministry of Defense and Israeli security industries will begin testing the newly developed robotic unmanned ground vehicle," the ministry said in a statement.
The new Medium Robotic Combat Vehicle (M-RCV) named ROBUST is based on the BLR-2 Mk2 platform from BL Advanced Ground Support Systems and was developed as part of the autonomous battlefield concept by a number of public and private organizations, including the Israeli Ministry of Defense, the Directorate of Defense Research and Development (DDR&D), and Israeli defense firm Elbit Systems. The new robotic platform features a 30mm autonomous turret developed by the Tank and APC Directorate for "Eitan" APCs, Elbit's "Iron Fist" Active Protection System, and a missile launcher manufactured by Israel Aerospace Industries designed to launch "Spike" anti-tank guided missiles.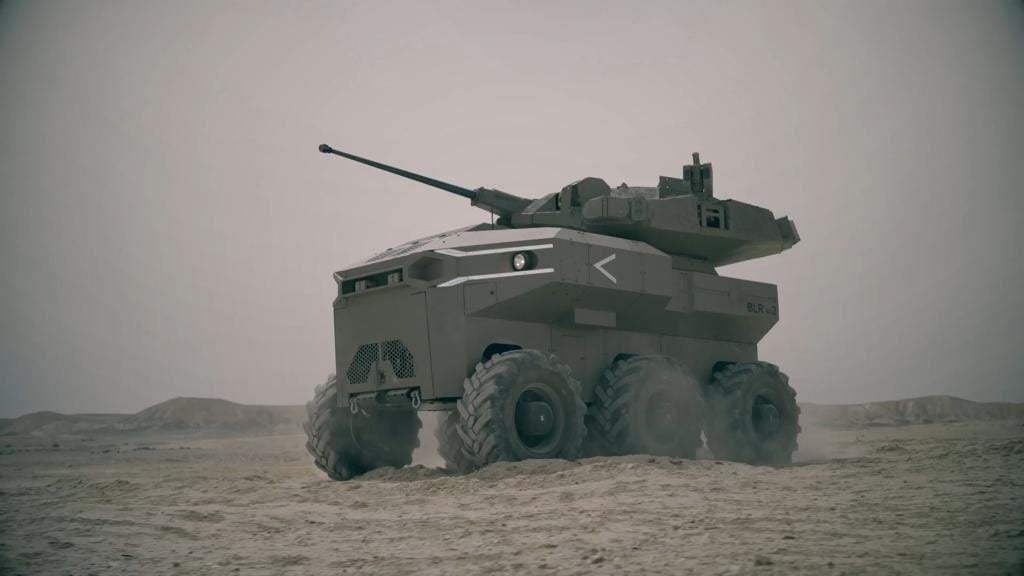 The M-RCV is also equipped with a robotic autonomous kit, situation awareness systems, as well as the QuadSight passive sensing kit designed by Elbit Systems and Foresight. Using both visible-light and thermal cameras, the QuadSight passive, non-emitting system creates a high-resolution point cloud that provides unique 3D perception of the surroundings, without leaving an energy signature detectable by an enemy.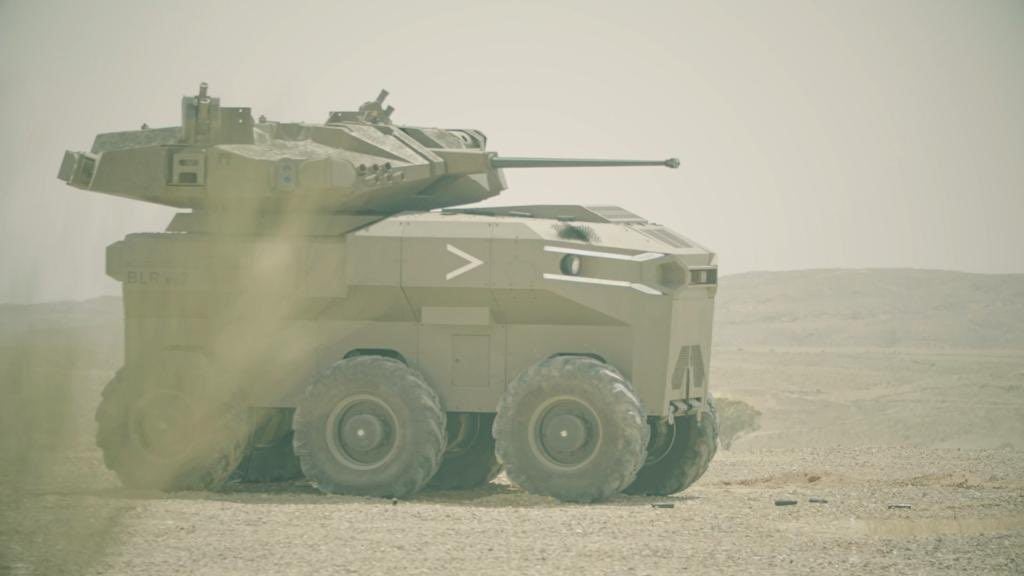 The new unmanned robotic combat vehicle can carry out autonomous and semi-autonomous missions in a variety of terrain conditions, at any time of day or night, and in any weather. The 6×6 robotic tank, which is powered by a hydrostatic engine, has a suspension movement of 610mm and the ability to "instantly" adjust the ride height and stiffness depending on the terrain. The vehicle has advanced maneuvering capabilities, the capacity to carry heavy and diverse mission loads, and a launcher that enables the launch of mini drones for advanced reconnaissance missions.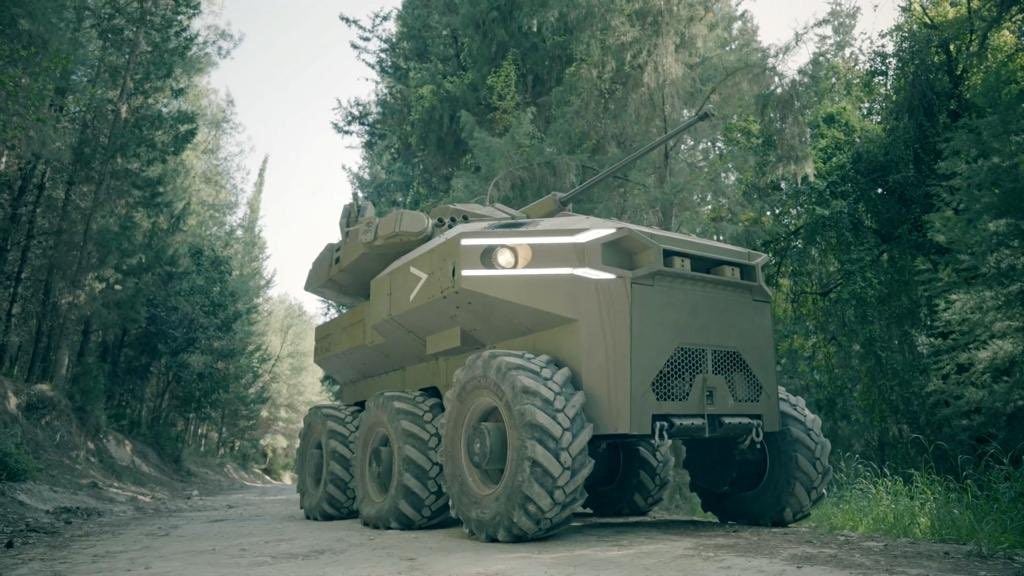 Official sources have yet to comment on the mass production and inventory entry dates of the vehicle, which is set to begin its tests next year. The UGV is planned to be used first on patrols along the Gaza border by the Israel Defense Forces (IDF).