Agnipath: India Announces Controversial New Military Recruitment Scheme
India announced a new armed forces recruitment scheme called 'Agnipath' on June 14. The scheme aims to recruit youth, who will be called 'Agniveers', into the Indian Army, Navy and Air Force for a period of four years. Defence Minister Rajnath Singh and the three service chiefs unveiled the scheme during a press conference in New Delhi. Initially dubbed 'Tour of Duty', Agnipath or 'Path of Fire' was first mooted in 2020 by then Chief of Defence Staff (CDS) General Bipin Rawat. The radical new scheme, however, has split opinion with some veterans and commentators uncertain of how Agnipath will be implemented.
The Agnipath scheme will be the primary form of recruitment into the three services, for personnel below officer rank. It will replace the existing system of regimental recruitment into the Army, based on geographical location, with an all India merit based process. Enrolment will be undertaken through an online centralised system for all three services through rallies and campus interviews from recognised technical institutes. Intriguingly, the Agniveers will form a distinct rank in the services, different from any existing rank. The first recruitment drive under this scheme will be conducted in 90 days. 46,000 Agniveers, between 17.5 and 21 years of age, will be recruited this year. After a short training period, they will be assigned to various units where further training may be provided.
After completing their four year term, up to 25% of Agniveers can opt for voluntary permanent service with their respective service, on a need basis. The rest of the Agniveers would be provided with a compensation package, tax benefits and other perks to help pursue other employment opportunities. Those selecting permanent service would be required to serve for a further engagement period of at least 15 years, using existing regulations of the army. The scheme is initially open for men only. Women will be progressively inducted after studying initial results of the scheme.
Agnipath is intended to tackle multiple issues faced by the armed forces over the past few years. Defence salary and pension bills have increasingly constrained the ability of the Ministry of Defence (MoD) to assign funds for modernisation of the armed forces. By adopting Agnipath, the MoD hopes to reduce pension bills, which account for over 25% of defence expenditure. Presently the average age of troops is 32. This is envisaged to come down to 26 in seven years with the adoption of Agnipath. This is projected to help modernisation attempts by ensuring that troops are physically fit and technically adept in operating new technological solutions.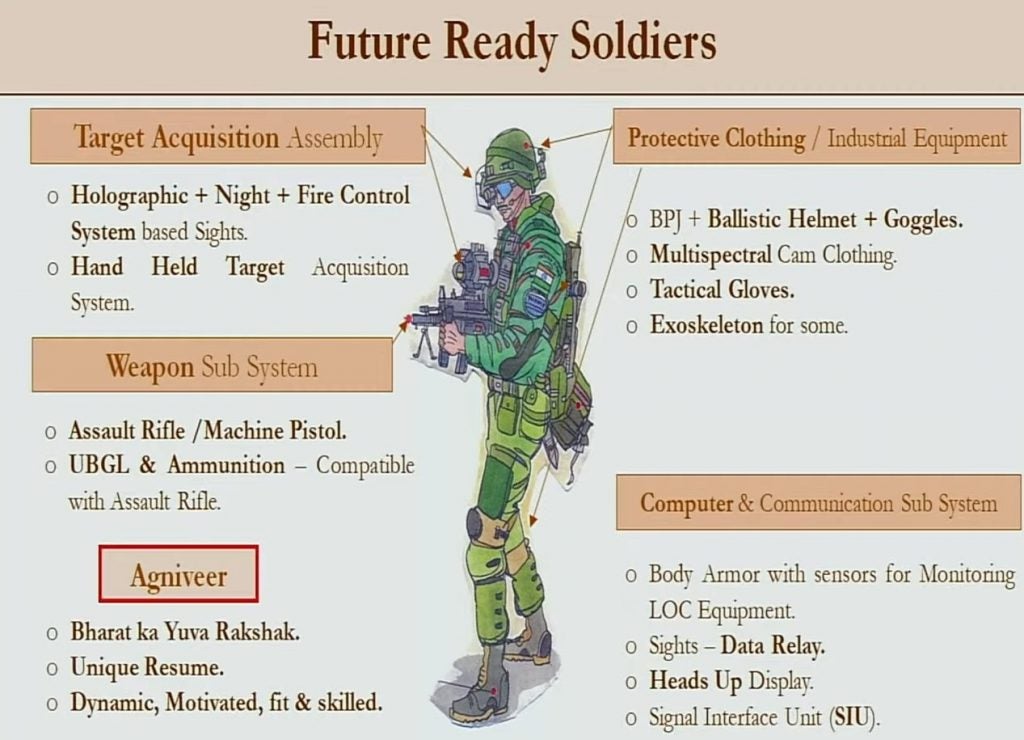 While the service chiefs admitted that training infrastructure and methodology would need to be upgraded, they stressed that the scheme has been rolled out after due deliberation. This comes amidst voices of dissent from many veterans about the scheme as well as procedures for selecting a new CDS. The post of CDS fell vacant after the death of the first CDS General Rawat in a helicopter crash in December 2021. Defence Minister Singh stated during the press conference that the new CDS will be announced soon.