India's First Chief of Defence Staff Killed In Helicopter Crash
India's Chief of Defence Staff, General Bipin Rawat was killed in the crash of an Indian Air Force Mi-17V5 helicopter today, near Coonoor in the southern state of Tamil Nadu. He was 63. The helicopter had 14 people on board at the time of the crash, including its crew, with the Indian Air Force reporting that 13 of the 14 were killed in the crash.

CDS General Rawat was traveling to the Defence Services Staff College in Wellington, Tamil Nadu to address the faculty and student officers of the Staff Course at the time of the crash, with sources saying to Asian News International that the helicopter was "minutes away" from arriving at the College when it crashed. The Indian Air Force has opened an inquiry into the crash, with preliminary investigations looking into reports of foggy conditions around the crash site.

The Indian military has since identified the deceased, including the Chief of Defence Staff's wife Madhulika Rawat, Brig. LS Lidder, Lt Col. Harjinder Singh, NK Gursewak Singh, NK Jitendra Kr, L/Naik Vivek Kumar, L/Naik B Sai Teja, Hav Satpal, Wg Cdr PS Chauhan, Sqn Ldr K Singh, JWO Das, and JWO Pradeep A. The remains of the deceased have been transported to Wellington's Military Hospital, and ANI's sources say that they will arrive in Delhi by Thursday evening, with the cremation of CDS General Rawat and Madhulika planned for Friday. Group Captain Varun Singh is the only survivor of the crash, and is currently being treated at the Military Hospital.

CDS General Rawat was the first officer to be appointed to the position, taking office on January 1, 2020. In addition to serving as the chairman of the Joint Chiefs of Staff Committee, CDS Gen. Rawat led the Department of Military Affairs. While the position of CDS is a four-star position similar to the heads of the Indian Army, Navy and Air Force, it is treated as the first among equals and appointees serve as the single-point military advisor to the civilian government.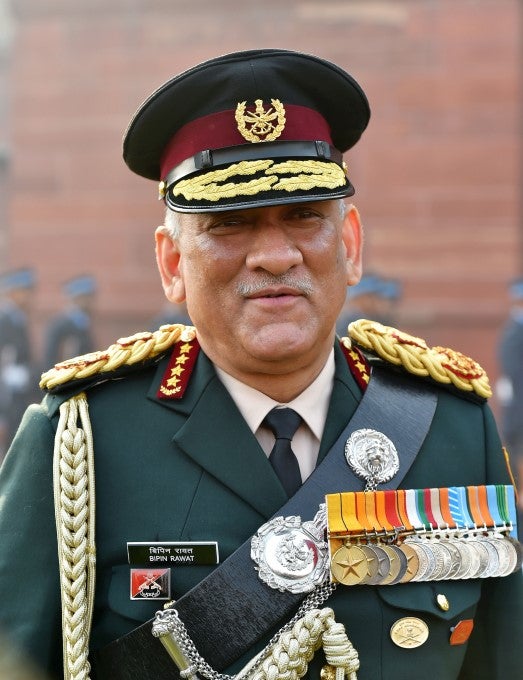 General Rawat was appointed as CDS after serving a full three-year term as the Chief of Army Staff from December 2016 to 2019. Despite being tasked with implementing an ambitious plan to create the first Indian joint theatre command within three years of appointment as CDS, he joked to reporters shortly after his appointment that his "head is feeling lighter", thanks to his commitment to neutrality between the services as he worked to bring together an operational convergence between them.

In a statement, the Indian Army said that General Rawat was "a visionary who initiated far reaching reforms in the Indian military's higher defence organisation", stating that his legacy "will be carried on and strengthened by successive generations". The statement added that Madhulika was an "epitome of grace whose presence will be missed by everyone".

In a statement posted on Twitter, Indian Prime Minister Narendra Modi said that he was "deeply anguished" by the crash, adding that:

"Gen Bipin Rawat was an outstanding soldier. A true patriot, he greatly contributed to modernising our armed forces and security apparatus. His insights and perspectives on strategic matters were exceptional. His passing away has saddened me deeply. Om Shanti."