Philippines, Indonesia, and Japan Conclude MARPOLEX 2022
Regional Marine Pollution Exercise (MARPOLEX) 2022 concluded last week with operations drawing to a close on Friday, 21 May. Philippine Coast Guard (PCG), Japan Coast Guard (JCG), and organizations under Indonesia's Directorate General for Sea Transportation (DGST) participated in the exercise off Makassar, Indonesia. Joint drills involving search and rescue, firefighting, and oil spill response were held between 22 and 29 May. This exercise was the first for BRP Teresa Magbanua, commissioned just 16 days before MARPOLEX on 6 May.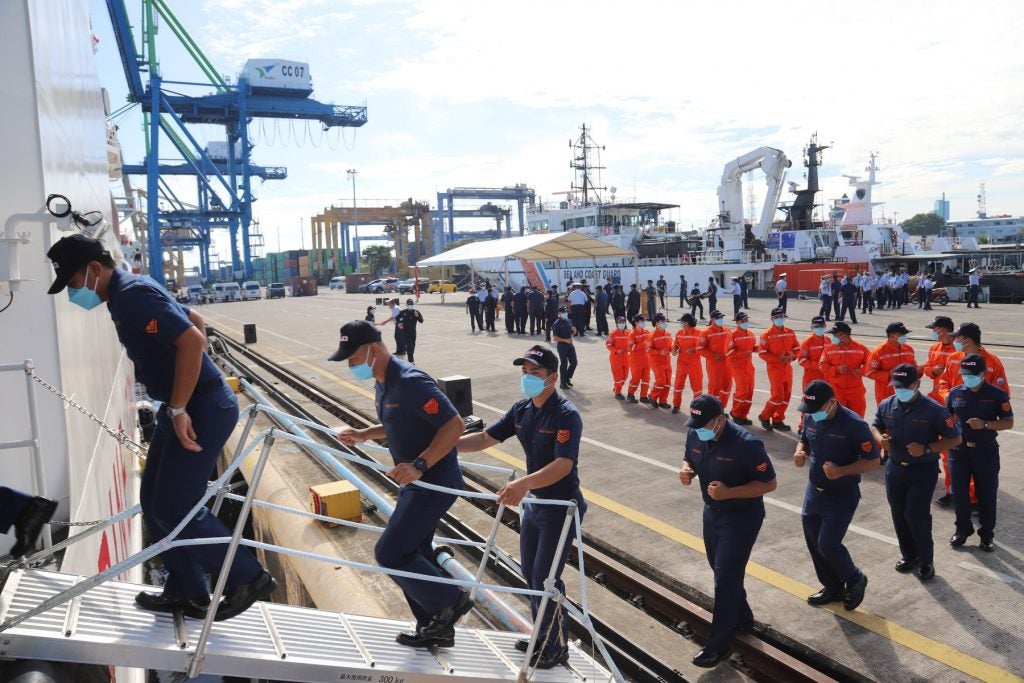 19 vessels participated in the exercise, with 14 from Indonesia, four from the Philippines, and one from Japan. The Philippines sent BRP Teresa Magbanua (MRRV-9701), BRP Gabriela Silang (OPV-8301), BRP Malapascua (MRRV-4403), and BRP Cape Engaño (MRRV-4411) to the exercise. Japan sent the Patrol Vessel Large with Helicopter Mizuho. This vessel is similar to Teresa Magbanua as both are enlarged Kunigami-class designs with more displacement, helipads, and aviation facilities.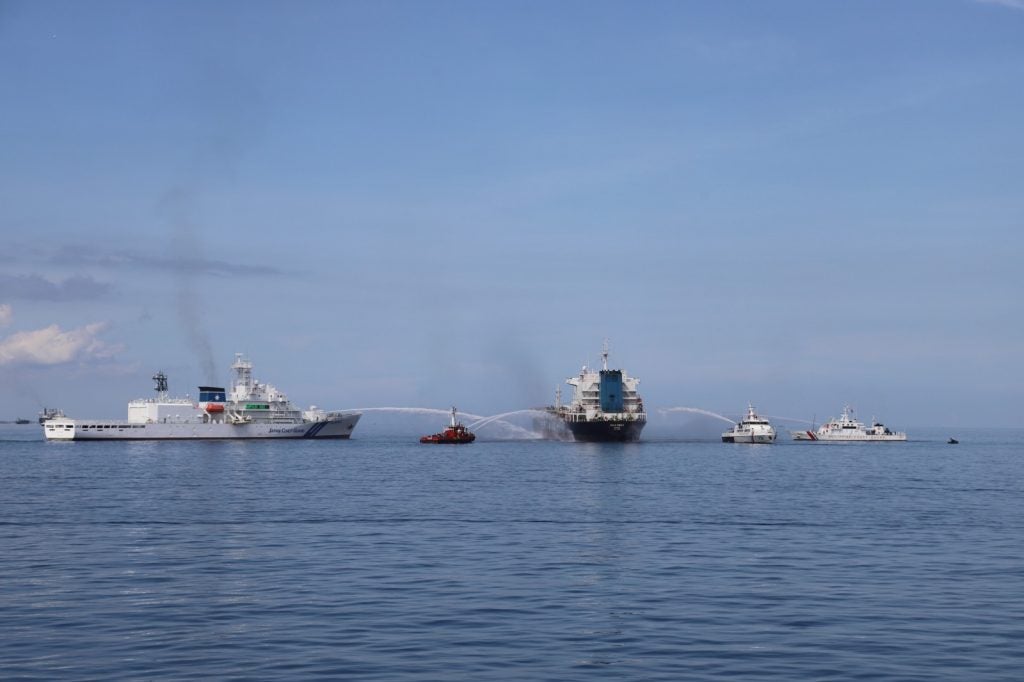 The main drill of the exercise occurred on 26 May in a simulation where bulk oil carrier M/T Palu Sipat collided with a passenger vessel. Indonesian authorities under DGST attempted to contain the situation, with Makassar's and other port resources mobilized. However, the resulting oil spill and fire triggered a "Tier 3," requesting international support from the PCG and JCG. BRP Teresa Magbanua coordinated the PCG response as the command ship. BRP Gabriela Silang helped contain the oil spill while BRP Malapascua provided firefighting assistance. BRP Cape Engaño conducted search and rescue operations for the crew of Palu Sipat.

MARPOLEX was formed in 1986 as a result of the 1981 Sulawesi Sea Oil Spill Response Network Plan Agreement. With a focus on maritime pollution, the exercise tests the response to oil spills and the resulting pollution. Indonesia and the Philippines were the original participants, but in 1995 Japan joined the drills and has been a regular participant since then. The exercise illustrates one of the lesser known complex roles Coast Guards of the Western Pacific have to play.
Cover Photo Courtesy of Philippine Coast Guard