Lithuanians Raise $5.4 Million In Three Days To Buy Ukraine An Armed Drone
A fundraising campaign by a Lithuanian media outlet to purchase a Bayraktar TB2 armed drone for Ukraine successfully gathered over $5.4 million dollars in just three and a half days.

The campaign, organized by Lithuanian journalist Andrius Tapinas and his Laisves TV (Liberty TV) media organization, expected to raise 5 million euros over the course of three weeks to finance the purchase of the TB2 and munitions for it. However, Lithuanians of all walks of life had already donated 1.8 million euros within 24 hours of the fundraiser's launch on May 25. According to the campaign, most donations made were of small amounts between 10 to 500 euros.

The campaign culminated in a Sunday livestreamed event on Laisves TV and Tapinas's Facebook page, where the 5 million euro mark was reached. In a Facebook post made following the success of the fundraiser, Tapinas said that "we are now the only country in history where citizens bought heavy military weaponry for another country with their money". He continued: "we are the country where people raised 5 million euros in 3.5 days and bought a military drone for Ukraine. Beat that."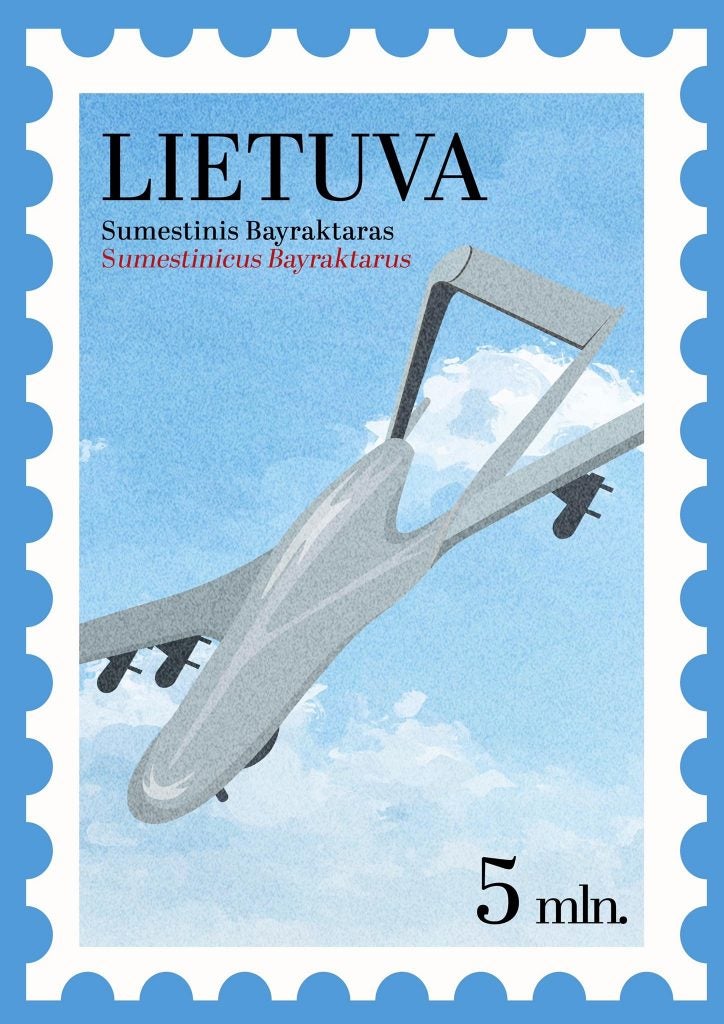 The fundraiser received an endorsement from the Lithuanian government shortly after launch, with Lithuania's Ministry of Defence now working with Laisves to formalize a contract transferring the money raised to the ministry in the coming days. From there, the ministry will work to negotiate and sign a letter of intent with their Turkish counterparts to purchase the TB2 and its munitions. Defence Minister Arvydas Anušauskas told journalists on Sunday that "we've already got tickets for Turkey", with Deputy Defence Minister Vilius Semaška planned to travel to Turkey on Tuesday.

Vilnius was among the first governments to publicly supply military aid to Ukraine at the start of 2022, as fears in Western capitals rose of an imminent full-scale Russian invasion of Ukraine. While some other European governments like Germany, France and Austria have come under fire of late for faltering in their opposition to the unprovoked Russian invasion, Lithuania and other Baltic states have remained unwavering in their support for Ukraine, with similar public support exemplified by the success of the fundraiser.