At Home COVID Outbreaks Overshadow North Korea's Missile Tests
Amid renewed ties between the United States and South Korea following a meeting between President Yoon Suk Yeol and President Joseph R. Biden, the Democratic Republic of Korea launched two ballistic missiles into the sea off the coast of Korea as a demonstration of what the DPRK is capable of inflicting on the surrounding region.
This missile launch prompted a strong reaction by US and ROK forces conducting a missile test in response on May 25, including South Korean missile units. During the May 21 summit President Biden stated that "the US extended deterrence commitment to the ROK using the full range of U.S. defense capabilities, including nuclear, conventional, and missile defense capabilities." Along with concerns from the South Korean government that the DPRK could be preparing for another nuclear test. As stated by the U.S INDOPACOM "the missile launch highlights the destabilizing impact of the DPRK's illicit weapons program."
In January, the United States led an effort to enact United Nations sanctions on five North Korean officials affiliated with their missile program, this effort was vetoed by Russia and China along with an attempt to pass a brief press statement that would condemn the violations that North Korea has committed during these missile tests. US Ambassador to the UN, Linda Thomas-Greenfield, said in a statement that the "launches demonstrate the regime's determination to pursue weapons of mass destruction and ballistic missile programs at all costs, including at the expense of its own people." The United States went on to enact unilateral sanctions against those affiliated with the North Korean weapons program.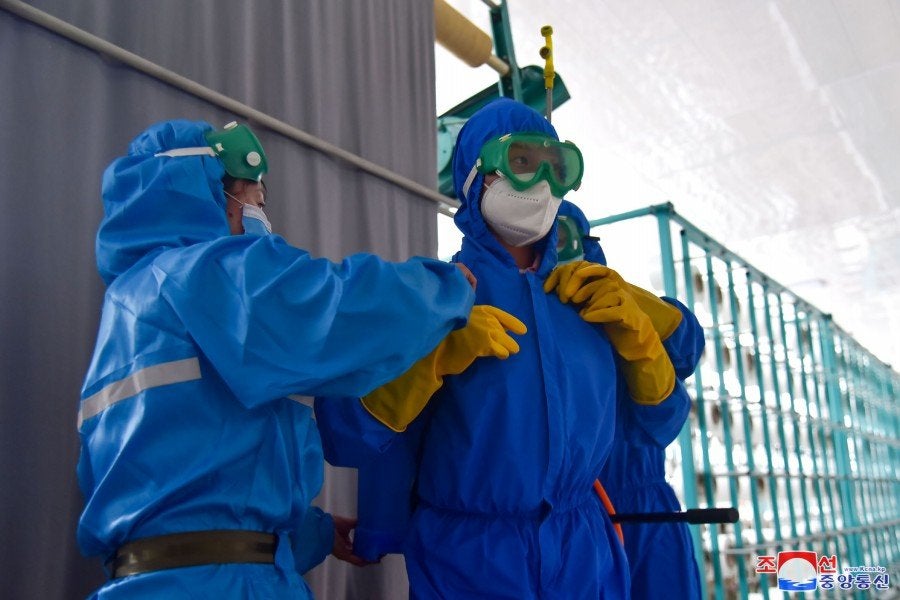 These tests and preparation are not something that occurred in a vacuum, the North Korean state is dealing with a significant strain on its leadership and its anemic economy from a large-scale COVID-19 outbreak that has spread throughout the nation. It is reported that North Korea has more than 2.2 million cases of the virus. As a sign of the minimal domestic impact of these missile tests is the lack of covered they received from regime media outlets.
Instead, their pages were covered with headlines such as 'Scrupulous Operation Underway to Cope with Ever-changing Anti-epidemic Situations in DPRK'. Along with images of health workers distributing medicine, and state committee meetings with Kim Jong-Un instructing ministers on the means to contain and overcome the endemic in the nation.
While the threat to upper echelons of the DPRK's elite is likely to be affected by the virus the country's unhealthy and elderly population will suffer just as they did during the famines that rocked the county in the late nineteen nineties and killed millions.