NATO Exercise in North Macedonia: 'Swift Response-22'
NATO's newest member North Macedonia is hosting Swift Response 22. At the Krivolak military training center, troops from NATO allies and partners are participating in the exercise to improve NATO forces' readiness and interoperability. The annual Swift Response exercise, led by the United States, began on May 2 and runs thought to May 24. It involves three regions: the Arctic, the Balkans, and the Baltic, as well as five countries.
The goal of the exercise, according to a statement from the US Army Europe and Africa Command (USAREUR-AF), is to present combat credible Army forces in Europe and Africa and improve readiness by building airborne interoperability with allies and partners and the integration of joint service partnership.
Around 9,000 troops from 17 allied countries are taking part in the exercise, which is taking place in five countries at the same time, from Norway to North Macedonia. There are 2,700 US servicemen among them. The exercise in northern Macedonia includes approximately 4,600 personnel, 45 combat and transport aircraft, and helicopters from eight NATO countries: the United States, the United Kingdom, Italy, France, North Macedonia, Montenegro, Albania, and Greece. More than 2,000 soldiers from the British Army's Global Response Force are taking part in the drill. Furthermore, around 700 paratrooper drops will be undertaken during the exercise.
The exercise is important for the development of the North Macedonian army's capability through the sharing of knowledge, skills, and capabilities, as well as enhancing the interoperability of the Allies' armed forces, according to a statement released by the Ministry of Defense of North Macedonia. In a statement North Macedonia's Stevo Pendarovski said:
"The exercise contributes to the establishment and affirmation of Krivolak as an international training center. The exercise also seeks to aims to demonstrate the ability for quick deployment of US ground forces in Europe and Africa, along with the multinational airborne forces from Europe."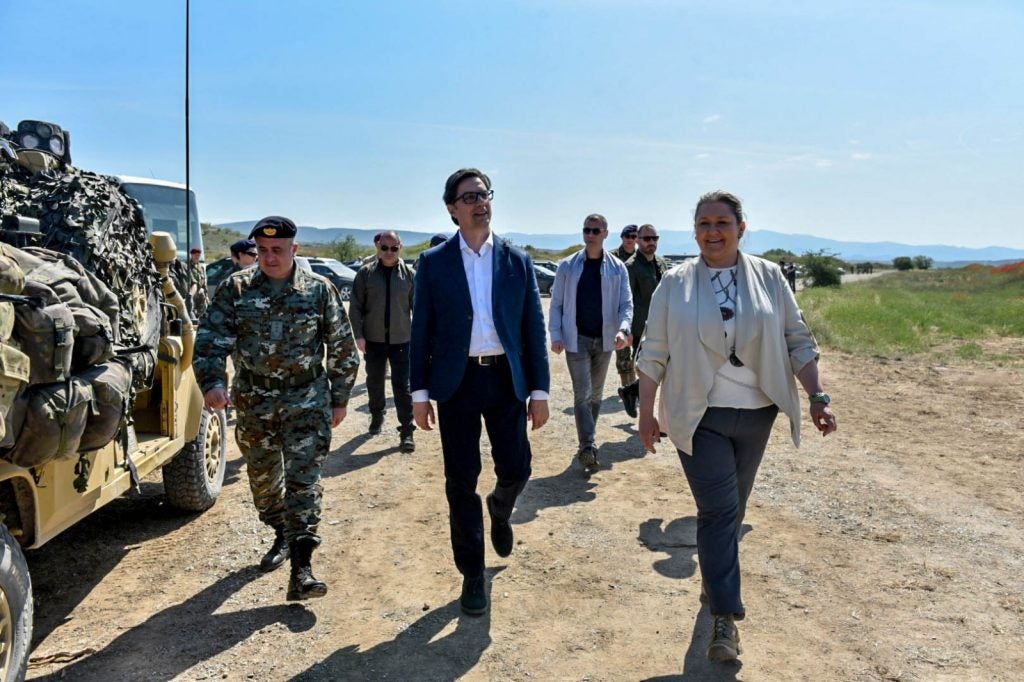 "Exercises like these show that NATO stands strong and ready to protect our nations and defend against any threat," said NATO Spokesperson Oana Lungescu. "These are regular exercises, planned well before Russia's brutal and unjustified invasion of Ukraine," she said, "but they help to remove any room for miscalculation or misunderstanding about our resolve to protect and defend every inch of Allied territory. NATO exercises are defensive, transparent, and  in line with our international commitments."