North Macedonia Becomes 30th Member of NATO
On 18th March North Macedonia became the 30th member of NATO. The membership of North Macedonia is significant progress in terms of NATO's enlargement in the Balkans, which may help stabilize the region in the long term.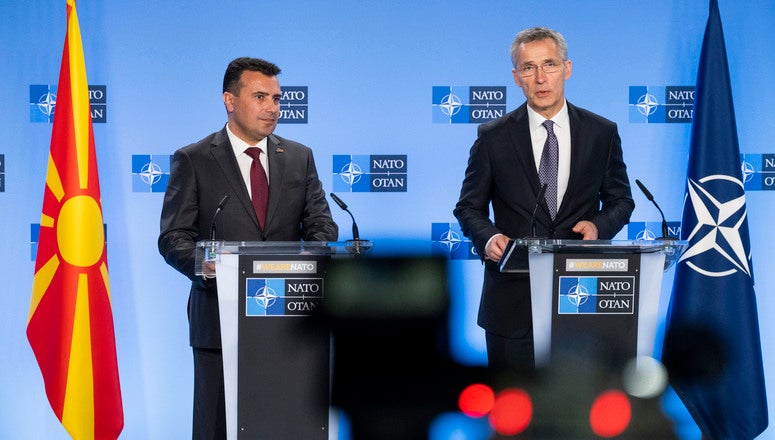 North Macedonia's accession process began in 1995, as it joined the Partnership for Peace initiative. In 1999 it commenced its Membership Action Plan in 1999 at the Washington Summit. It then began taking part in various NATO missions, including the International Security Assistance Force and the Resolute Support Mission in Afghanistan.
At the 2008 Bucharest summit, Greece vetoed the country's invitation to join, however, NATO member states agreed that the country would receive an invitation upon resolution of the Macedonia naming dispute. Following an agreement in June 2018 to rename the country, the permanent representatives to NATO of the member states signed a protocol on the accession of North Macedonia to NATO on 6th Februaryh, 2019. All member states need to ratify before it enters into force. The protocol has been ratified by all 29 NATO members; with Spain begin the last member to do so.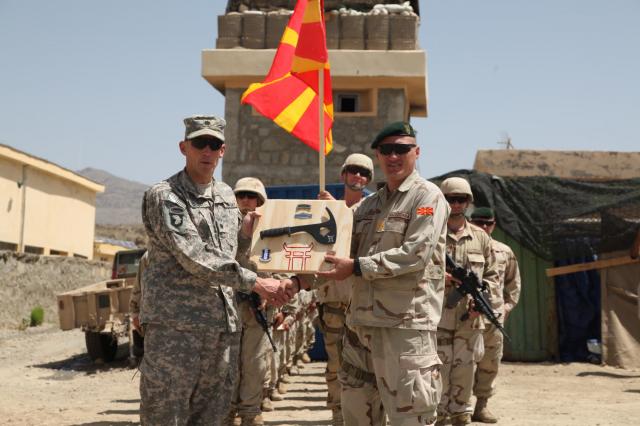 North Macedonia's Military
According to the Military Balance 2019, prepared by International Institute for Strategic Studies, North Macedonia's defense budget is $6.50 billion and one of the lowest budgets in the Alliance. It has 8000 active personnel and its armed forces are fully professional with the country aiming to train all units, particularly those with deployable capability, to NATO standards. A number of units are earmarked for participation in NATO-led operations. North Macedonia already contributes to EU and NATO missions, with personnel deployed to Operation Resolute Support in Afghanistan. Participation in international peacekeeping missions has increased Macedonia's logistics capability.
The country has modest maritime and air wings but largely relies on Soviet-era equipment. A 2014-23 modernization plan is intended to update equipment to NATO standards, but progress has been limited. Among the priorities identified are the procurement of air-defense missile batteries and medium and long-range anti-armor systems. There is also little in the way of a domestic defense industry, with no ability to design and manufacture modern equipment. These are shortcomings North Macedonia will have to overcome.
Update:
On the 27th March, North Macedonia's membership became official with
NATO Secretary General Jens Stoltenberg saying:
"North Macedonia is now part of the NATO family, a family of thirty nations and almost one billion people. A family based on the certainty that, no matter what challenges we face, we are all stronger and safer together."
A NATO statement said that a flag-raising ceremony for North Macedonia will take place at NATO Headquarters on 30th March, with NATO Secretary General Jens Stoltenberg, the Chairman of the NATO Military Committee Air Chief Marshal Sir Stuart Peach, and the Chargé d'Affaires of the Delegation of North Macedonia to NATO Mr. Zoran Todorov attending. The flag of North Macedonia will also be simultaneously raised at the Allied Command Operations in Mons, in Belgium, and at the Allied Command Transformation in the Norfolk, US.