US Army & USMC Order New Saab Carl-Gustaf M4s
The US Army's Multi-purpose Anti-Armor Anti-personnel Weapon System (MAAWS) Program Office has awarded Saab a contract for Carl-Gustaf M4 recoilless rifles. In US Army service the Carl-Gustaf recoilless rifles is also known as the MAAWS or M3E1. The indefinite delivery/indefinite quantity contract is worth $16 million and will include deliveries of weapons for both the Army and the US Marine Corps.
Saab will provide Carl-Gustaf recoilless rifles to continue supporting the ongoing MAAWS fielding efforts in both the Army and the US Marine Corps. Erik Smith, President and CEO of Saab in the US, said in a release: 
"At Saab, we are always striving to support the Infantry with light-weight solutions that make their jobs easier. This order will make Soldiers and Marines more agile thanks to the reduced weight and increased capability compared to the previous version currently in operational use. Additionally, this order will increase interoperability across services, alliances, and partnerships, with so many already fielding the Carl-Gustaf M4."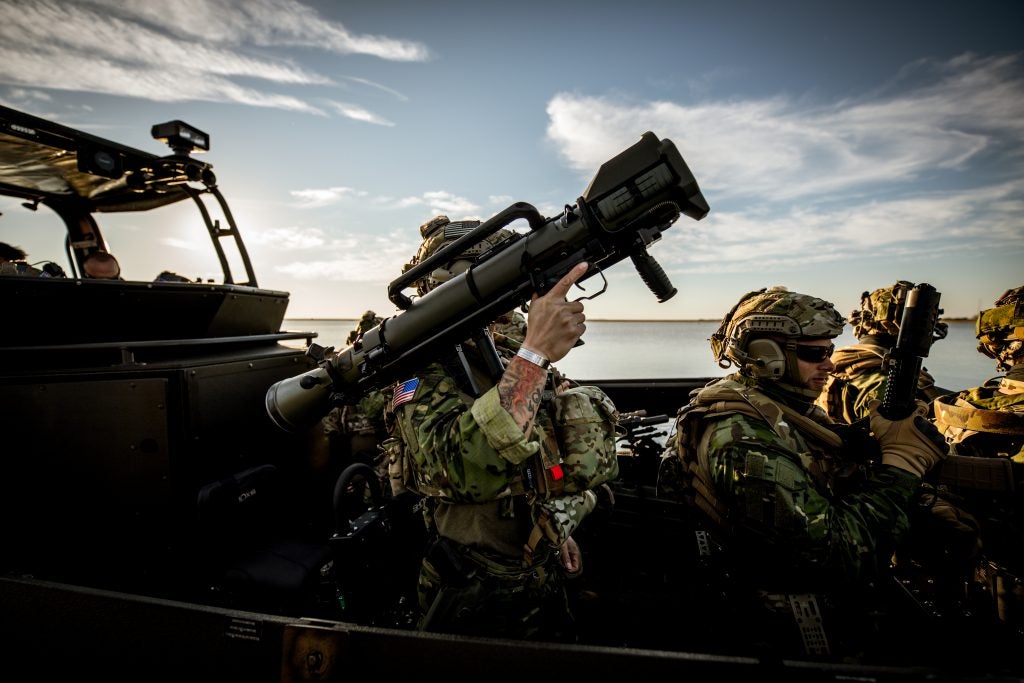 The MAAWS M3E1 completed Full Materiel Release, when a system meets all operational, safety and suitability requirements, in late 2021. The USMC field 1 M3E1 with every infantry squad. The US Army MAAWS office says that the latest generation of Carl-Gustaf is "28 percent lighter [weighing 14.8 pounds] than the M3 and contains more ergonomic adjustments." The M3E1 MAAWS contains an integrated Fire Control System "with metrology corrected ballistic solutions for engaging moving targets, and greater probability of hitting of static targets. The M3E1 MAAWS electronics allow integration with future MAAWS smart ammunition."
This future smart ammunition includes Saab's newest munition, the HE 448. At the beginning of May the programmable HE 448 was fired for the first time in front of an audience at a live fire event in Karlskoga, Sweden. The ammunition is coupled with the Fire Control Device 558, the announcement of the latest US procurement does not mention HE 448 of FCD 558. The US military's Carl-Gustaf's currently use an Aimpoint optic.


The US Army began procurement of the fourth generation Carl-Gustaf in early 2019, with the first Army unit being equipped with the weapons in the first quarter of the 2019 fiscal year and the first USMC unit being equipped in fourth quarter. In July 2020 the US Army facilitated a $100 million contract for Carl-Gustaf ammunition and AT4 Recoilless Rifle systems for supply to the USMC and JSOC.
Saab says that the Carl-Gustaf system of lightweight weapons is now in service with more than 40 different countries. Denmark recently selected the improved M4 Carl-Gustaf recoilless multi-role weapon to replace their older M3-based Dysekanonen M/85s.