GLADIUS Drones to Provide Fresh Eyes For Polish Artillery
On 6 May, WB Group announced it was awarded a contract to deliver the complex reconnaissance and strike system "GLADIUS" to Polish artillery units. The contract will see the procurement of four battery modules at a cost of around $500 million. Each battery module will be composed of launchers, command vehicles, ammunition and maintenance vehicles, and a stock of the FT5 family of drones.
The GLADIUS system consists of a FT5 family UAVs and TOPAZ command system that will be integrated in order to receive, analyze and transfer information between the drone and command point. The FT5 drone can be equipped with infrared and thermal observation devices, and COMINT/ELINT sensors or can even carry its own armament if the situation requires direct combat use of the drone.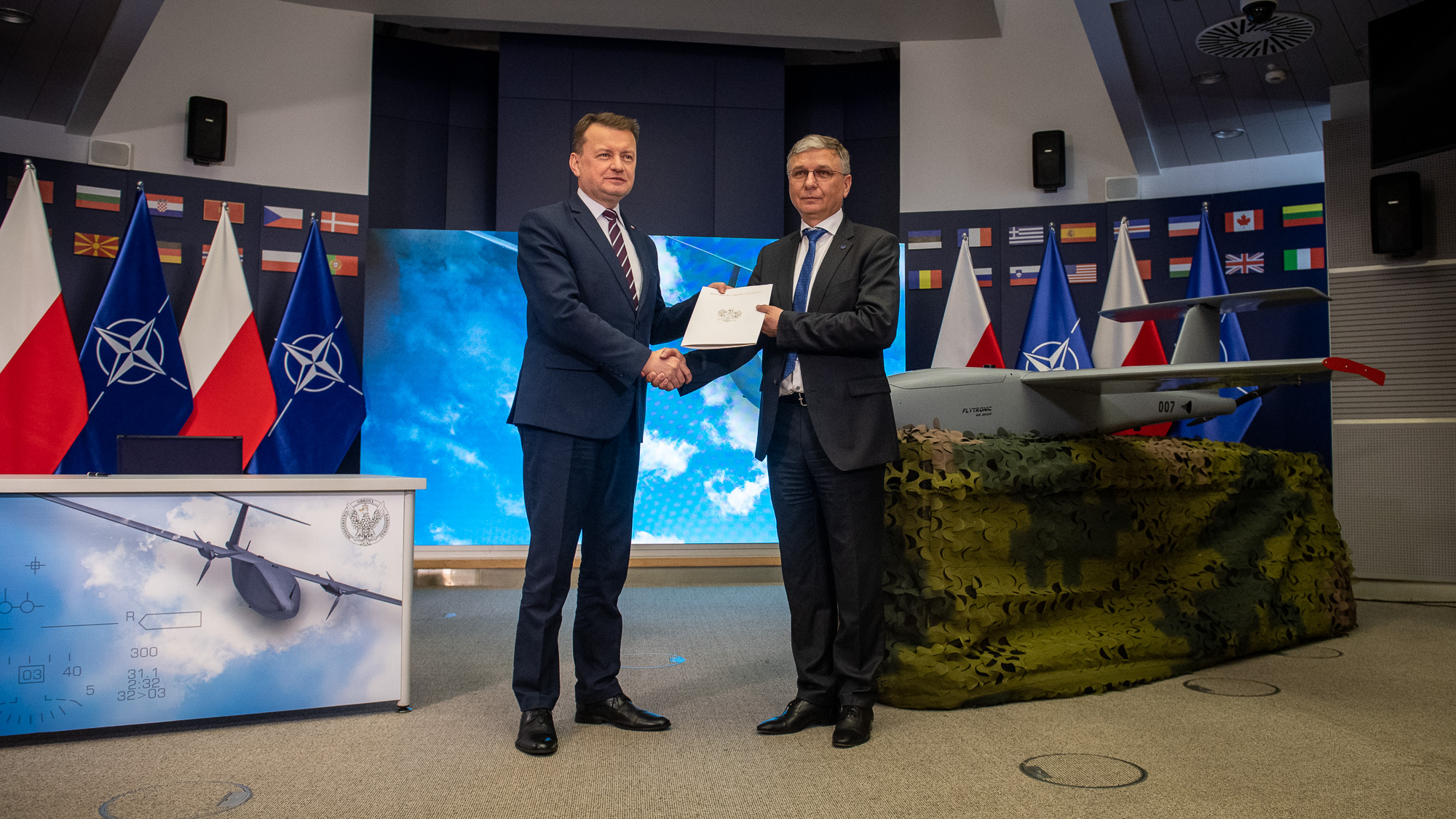 WB Group CEO Piotr Wojciechowski said:
"Project GLADIUS is not the sole "sword". It is also eyes, ears and brain. It is a complex strike reconeisscance system based on a Polish made hardware well known to the experts. Experiences gathered during the years of high intencity conflicts, in which radioelectronic warfare systems and anti-aircraft defense were present, were implemented."
The war in Ukraine has shown that the use of observation and strike drones is a key to proper reconnaissance and utilization of artillery assets. According to some reports, another of WB Electronics' drones, the FlyEye, has been well received by Ukrainian soldiers, as the Polish UAV has proven difficult to neutralize for Russian electronic warfare units, as it operates semi-autonomously following a pre-planned path.
The purchase of GLADIUS comes after an immediate change in the scope of the needs of the Polish Armed Forces. There will be been a rapid increase in the Polish Army's UAV capabilities with contracts to procure Warmate, FlyEye and GLADIUS drones. The Polish Ministry of Defense's Armament Agency will work on the adaptation of the army technical modernization plan to include the increase in spending to 3% of GDP and purchase more systems that are critical for the Army's operations.