Crisis-Hit Sri Lanka Turns To India For Security Cooperation
Sri Lanka and India stepped up security cooperation during the month of March with multiple pacts, naval exercises and other steps. These are in accordance with the 'India First' and 'Neighborhood First' policies of the two nations. The security-related measures are part of a larger effort by the two nations to tackle Sri Lanka's severe economic crisis.
India will provide a Do-228 aircraft to the Sri Lankan Air Force (SLAF), under a grant estimated to be worth $8 million, for maritime surveillance. The aircraft will be manufactured by Hindustan Aeronautics Limited (HAL). India will lend a similar aircraft which will be piloted by SLAF pilots until HAL delivers the new aircraft. An Indian training team will also be stationed until the SLAF gains required expertise, the Sri Lankan MoD stated. It was announced in February that the US will deliver a Beechcraft King Air 360ER to SLAF by 2025 for $11.4 million. Sri Lanka had been in talks with both nations for the aircraft.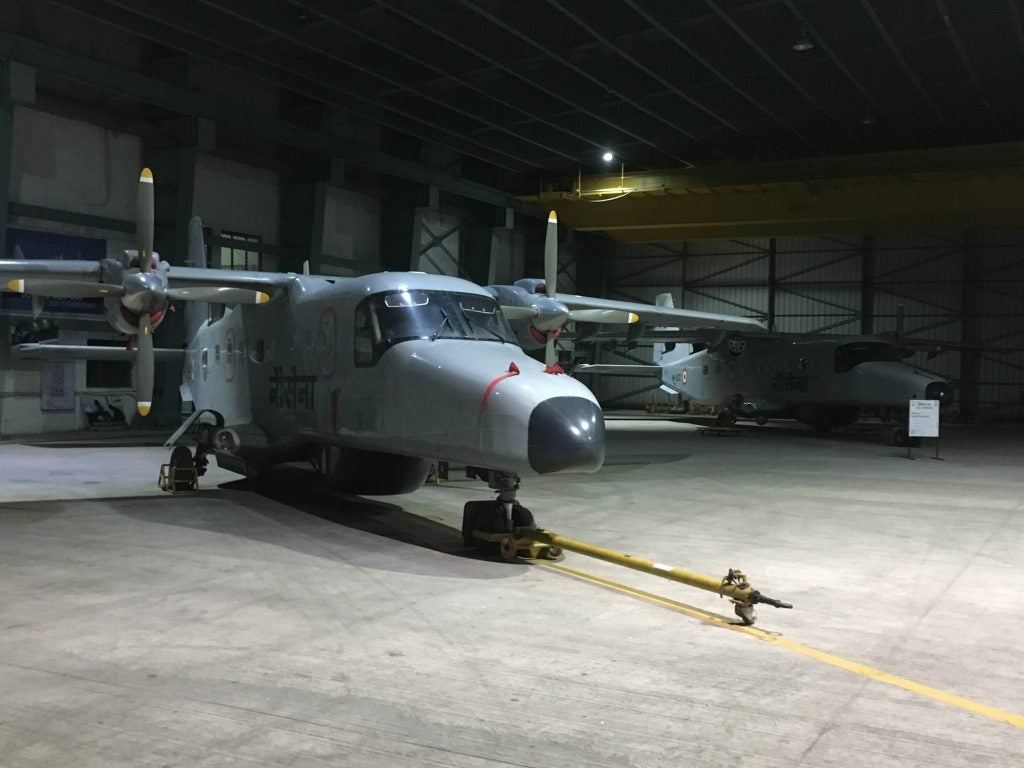 India's Goa Shipyard Limited will build a floating dock, capable of handling 4,000 ton vessels, for the Sri Lankan Navy (SLN) using an estimated $20 million Indian grant. This dock, to be established at Trincomalee, will help reduce the annual outlay of Rs. 600 million by SLN for outsourced docking repairs. Bharat Electronics Limited (BEL) will establish a Maritime Rescue Coordination Centre (MRCC) in Colombo under a $6 million grant. The establishment of MRCC will help SLN respond to the search and rescue services of vessels in distress operating in the region and ensure the safety of vessels.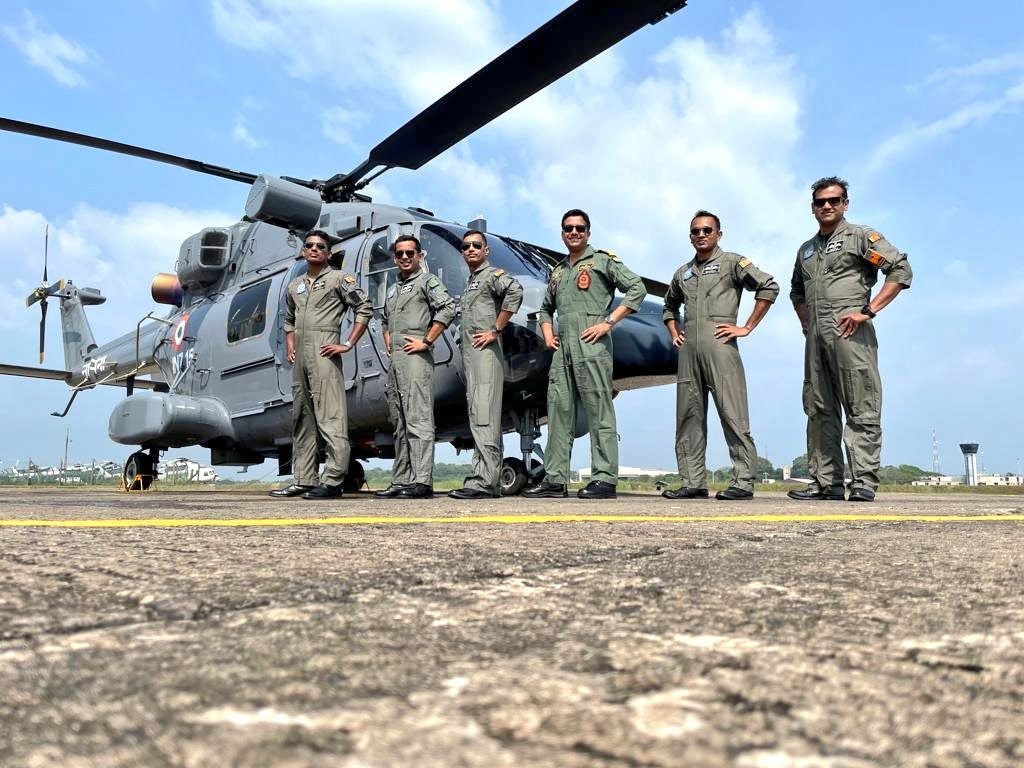 INS Sharda was deployed to Colombo on March 23 to deliver critical spares to SLNS Sagara. The warship also carried a HAL built ALH Dhruv to train SLAF and SLN personnel for a week. This is to familiarise the pilots with the ALH & provide co-pilot experience. Sri Lanka has plans to establish a naval air arm consisting of helicopters and UAVs, according to the Maritime Doctrine of Sri Lanka document from 2020.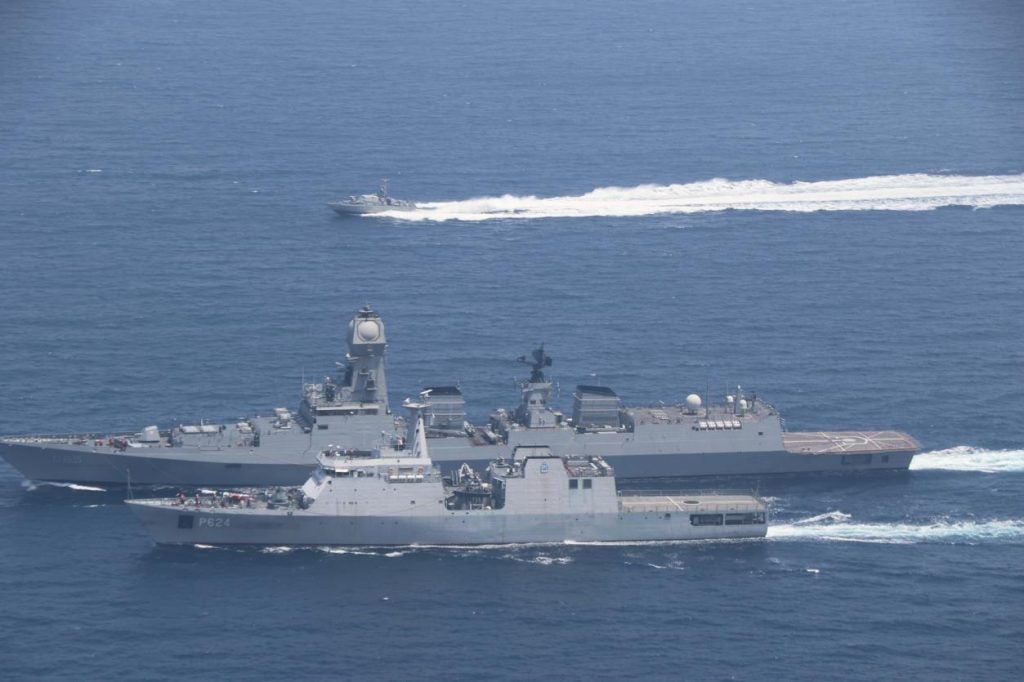 Earlier, SLN had sent SLNS Sayurala to the Indian Navy's (IN) MILAN 2022 exercise from February 25 to March 4. The vessel later participated in bilateral exercise SLINEX with INS Kirch, INS Jyothi and Indian aircraft till March 12. Meanwhile on March 12, IN's Western Fleet, returning after a deployment to the Andaman and Nicobar Islands, had conducted an exercise with SLNS Sindurala and fast attack craft. On February 28, INS Nireekshak, the Indian Navy's diving support vessel, had arrived at Trincomalee to train SLN divers.
This unprecedented spike in bilateral interactions is expected to strengthen regional security and enhance India's position as the 'net security provider' in the Indian Ocean, a position which has been increasingly challenged by China. The recently signed maritime security pacts with India will not be a threat to the national security of Sri Lanka, its MoD stated. These pacts would lead to 'economic and security gains embedded with infrastructure and personnel development', it added.