UPDATES: War In Ukraine (Day 29)
Today marks the 1 month anniversary of Russia's invasion of Ukraine. Russia's ground campaign has stalled to a halt with little progress made in on all axis of attack over the past week. Ukrainian forces have mounted successful counter-offensives in the south, towards Kherson, and in the north around Kyiv.
Estimates of Russian casualties are highly fluid with no truly clear picture but yesterday a senior NATO source estimated 7,000 to 15,000 Russian troops have been killed in Ukraine in a month's fighting. As many as 40,000 more Russian personnel may have been wounded.
The US State Department released a statement yesterday affirming the United States' belief that Russian forces have committed war crimes in Ukraine. Secretary of State Anthony Blinken said: "We've seen numerous credible reports of indiscriminate attacks and attacks deliberately targeting civilians, as well as other atrocities."
The UN Refugee Agency's latest figures state that 3,626,546 people have now fled Ukraine. The daily number of refugees crossing into Poland is currently estimated to be around 30,000 per day. This has slowed since the beginning of March when over 100,000 people were crossing per day.
As of 22 March 22, the UN has officially confirmed more than 2,500 civilian casualties but have emphasized that the actual toll is likely to be much higher. In Mariupol local government officials estimate that as many as 2,400 civilians have been killed as a result of Russia's bombardment and siege of the southern port city.
Today, NATO and G7 summits will be held where the war in Ukraine is likely to be the first point of order.
If you missed our coverage of the ongoing conflict yesterday, you can find it here.
This feed timestamps using local Eastern European Time (EET).
---
Updates
---
7:31PM (EET) – Sweden's Riksdag have voted to provide SEK 205 million ($21.7 million) worth of 'defense materiel', including 5,000 more anti-tank weapons and de-mining equipment.
---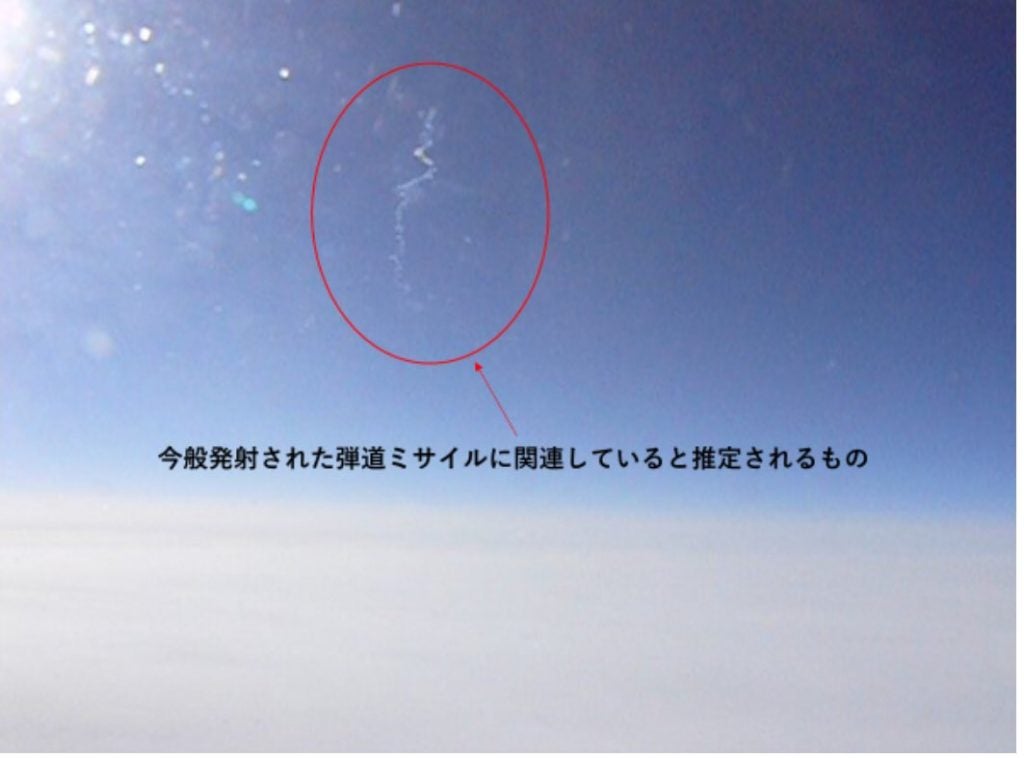 5:23PM (EET) – Elsewhere in the world Japan has released footage of North Korea's latest intercontinental ballistic missile test. The footage was filmed from an airborne Japanese Self-Defense Force F-15. Albert Lee has the story here
---
4:10PM (EET) – Sentinel-2 satellite imagery of the Russian landing ship damaged at Berdyansk earlier today. The imagery shows a long smoke plume emanating from the stricken vessel. The other ships have reportedly stood off from shore and are in a holding pattern.
---
3:50PM (EET) – Nathan Ruser, an ASPI Cyber Centre researcher, has shared his latest set of maps representing his understanding of the situation on the ground. They show Russia's stalled progress, Ukraine's counter-offensive efforts and the ground controlled by both sides.
---
3:12PM (EET) – NATO Secretary General Jens Stoltenberg has had his term as Secretary General extended for another year.
---
2:41PM (EET) – Ukraine have released their latest claimed figures on Russian losses with casualties said to be at 15,800, tank losses at 530 and aircraft at over 230. As always, these figures and claims have not been independently verified and cannot currently be considered an accurate representation of the situation on the ground.
---
2:33PM (EET) – Ukrainian public relations work has been one of their strongest assets during the conflict with only a couple of missteps. Today the Ukrainian National Guard shared an infographic comparing Russia's airstrikes in Ukraine with those in Syria, with the caption "realize the scale of the disaster". The false comparison has drawn considerable negative response.
---
1:20PM (EET) – President Zelensky made a video address to the NATO summit, calling for weapons to defend against missile attacks, saying:
"Ukraine does not have powerful anti-missile weapons, and has a much smaller aircraft fleet than Russia. Therefore, their advantage in the sky is like the use of weapons of mass destruction. And you see the consequences today – how many people were killed, how many peaceful cities were destroyed."
---
1:15PM (EET) – Earlier this morning a Russian landing ship was reportedly struck by a missile (though some sources suggest a drone strike) and caught fire at Berdyansk. The vessel has been identified as an Alligator class landing ship. Two other landing ships, which left the port, are believed to be damaged, one visibly on fire.
---
12:05PM (EET) – The Institute for the Study of War shared their latest report overnight. It states that Ukrainian forces are conducting limited and successful counterattacks around Kyiv to disrupt Russian operations to encircle the Ukrainian capital. Meanwhile the Battle of Mariupol continues to be fought block-by-block.
---
11:45AM (EET) – NATO have released an updated infographic showing the deployment of troops and assets on the alliance's eastern flank.
---
10:19AM (EET) – The Ukrainian Armed Forces have shared their daily update claiming to have shot down 11 air targets including 7 planes, a UAV, a helicopter and 2 cruise missiles. The update states that 250 Russian aircraft flights were detected in the previous 24 hours. This data has not been independently verified.
---
9:20AM (EET) – Overnight OSINT analysts Oryx updated their verified list of Russian losses.
---
8:05AM (EET) – Yesterday, ahead of today's G7 and NATO summits, the United Kingdom announced its intention to supply a further 6,000 more missiles to Ukraine. A statement said:
"The measures announced today include 6,000 missiles, consisting of anti-tank and high explosive weapons, and £25 million in financial backing for the Ukrainian military. This more than doubles the defensive lethal aid provided to date to more than 10,000 missiles, and comes on top of the £400 million the UK has committed in humanitarian and economic aid for the crisis.
The fresh funding will include an additional £4.1 million for the BBC World Service as part of a cross-government effort to tackle disinformation in Russia and Ukraine.