Japan Releases Footage Of North Korean Intercontinental Ballistic Missile Test
Japan's Ministry of Defense has released what it says is footage of a "new type" of North Korean intercontinental ballistic missile tested on Thursday afternoon. The footage of a smoke trail from the missile or one of its components was filmed from an F-15 of the Japanese Air Self-Defense Force scrambled to track the test.

In addition to the F-15, a P-3C Orion of the Maritime Self-Defense Force was dispatched to monitor the missile test, which landed off the coast of Aomori Prefecture. The missile landed 150 kilometers west of Hokkaido's Oshima Peninsula, outside Japanese territorial waters but inside its Exclusive Economic Zone.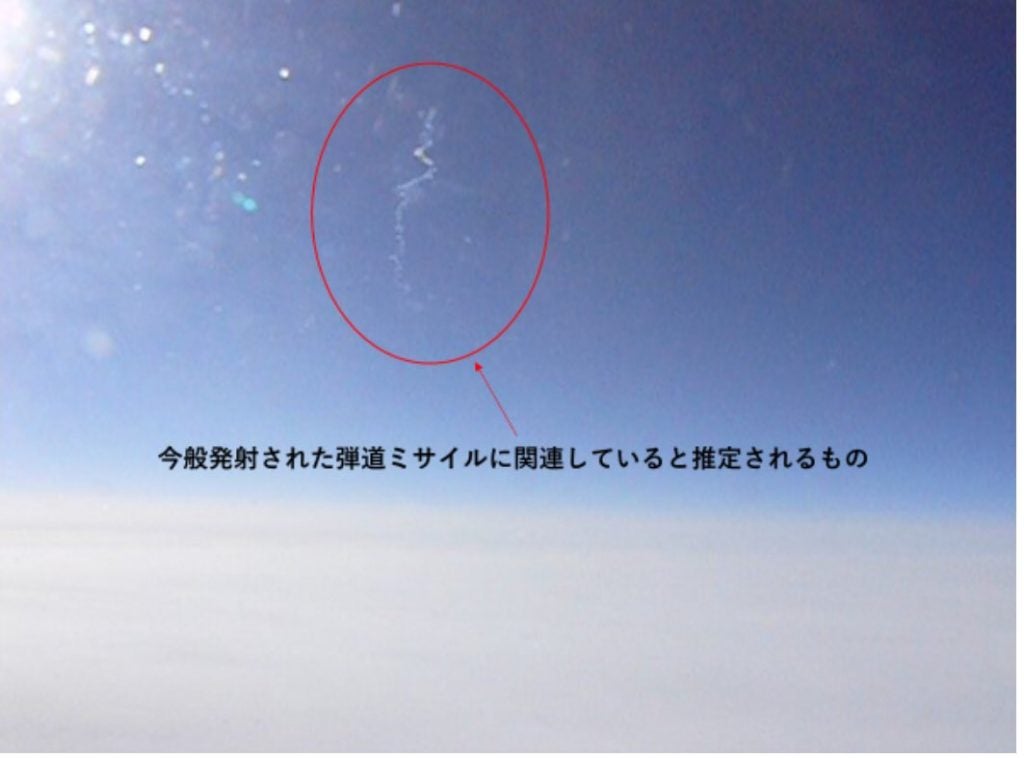 State Minister of Defense Makoto Oniki told reporters that the ICBM flew 1,100 kilometers on a "lofted" trajectory that saw the missile reaching an altitude of around 6,000 kilometers during the 71 minute test. Oniki said that the test was a "serious threat" to Japanese security, as no prior warning of the test had been received, endangering Japanese air and maritime traffic.

In a statement, the Japanese Ministry of Defense said that it believed that the ICBM tested was a new type of missile, as the maximum altitude and range exceeded the figures reached during North Korea's last ICBM test back in 2017. The Hwasong-15 tested at the time reached 950 kilometers, with a maximum altitude of 4,475 kilometers.

The South Korean military's Joint Chiefs of Staff confirmed the test, estimating a distance of around 1,080 kilometers and an apogee of 6,200 kilometers in their statement. Following the test, the South Korean military conducted joint live-fire drills of its ballistic and cruise missiles, with missiles launched including the Hyunmoo-2 ballistic missile, the American-made Army Tactical Missile System (ATACMS) and the ship-launched Haeseong II land attack cruise missile, alongside Republic of Korea Air Force F-15s dropping JDAM GPS-guided bombs. In a statement carried by the Yonhap News Agency, the Joint Chiefs of Staff said of the drills:

It has been confirmed that in case of North Korea's missile launch, (we) have the ability and posture to precisely strike the origin of the missile launch and command and support facilities at any time.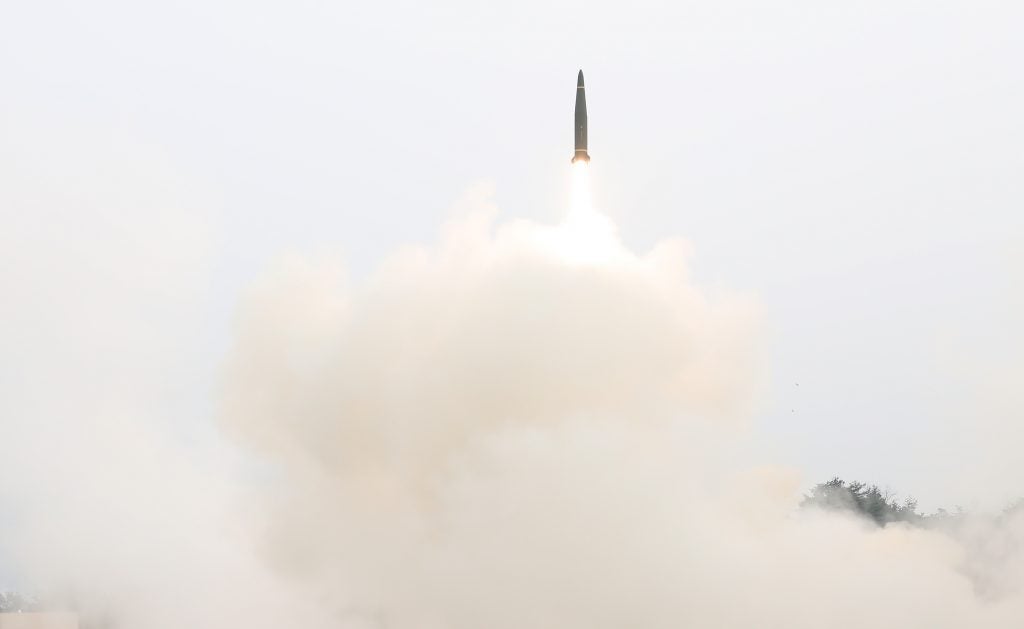 South Korean officials that spoke to Yonhap on condition of anonymity said that it was possible that the missile tested was a modified Hwasong-15 with improved engines and a different simulated warhead, rather than the newer Hwasong-17. While the United States' Indo-Pacific Command reports that North Korea tested Hwasong-17s during February and early March, Pyongyang has attempted to downplay the tests, claiming that they were test launches for spy satellite components.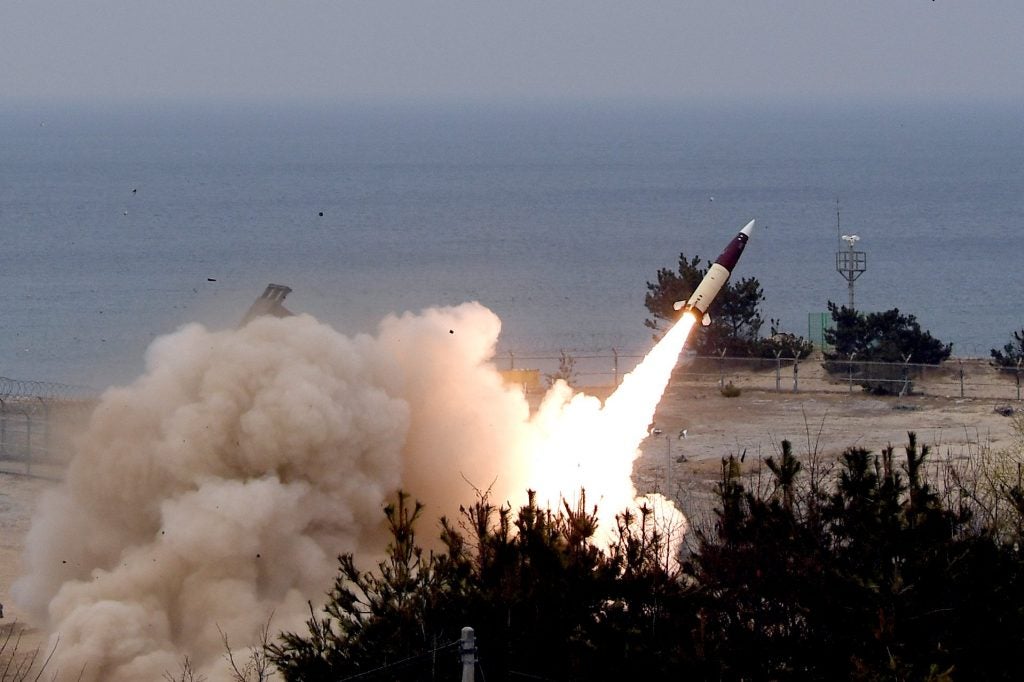 Thursday's test also marks the end of Pyongyang's self-imposed moratorium on intercontinental ballistic missile launches. The moratorium had been declared in April 2018, prior to a summit in Singapore between North Korea and the United States in June that year. Both outgoing South Korean president Moon Jae-in and the transition team of president-elect Yoon Suk-yeol have issued condemnations of the test, with Moon saying during an emergency meeting of South Korea's National Security Council that "North Korea's launch represents a scrapping on its own of a moratorium on ICBM tests that State Affairs Commission Chairman Kim Jong-un promised to the international community and a clear violation of U.N. Security Council resolutions".