India Starts Prototype Manufacturing Activities Of Fifth Gen Fighter AMCA
India's Hindustan Aeronautics Limited (HAL) has started manufacturing activities of the fifth generation Advanced Medium Combat Aircraft (AMCA). The aircraft has been designed by the Aeronautical Development Agency (ADA), which is part of the Defence Research and Development Organisation (DRDO). DRDO in a tweet on 9 March stated that:
"Based on the design by ADA & DRDO, the fabrication of Leading edge of AMCA initiated at HAL with special material for 5th gen design. The unit will undergo structural & other testing before putting it on the first prototype. An imp milestone for AMCA."
The feasibility studies for design and development of AMCA was sanctioned in 2010. The design has gone through multiple iterations and tests over the years. The initial plan was to create two technology demonstrators. Government sanction was obtained for the demonstrators in 2018. However this was later shifted towards realising an operational aircraft with the GE F414-INS6 engine. While preliminary design review has been completed, critical design review of the aircraft is expected to be completed this year.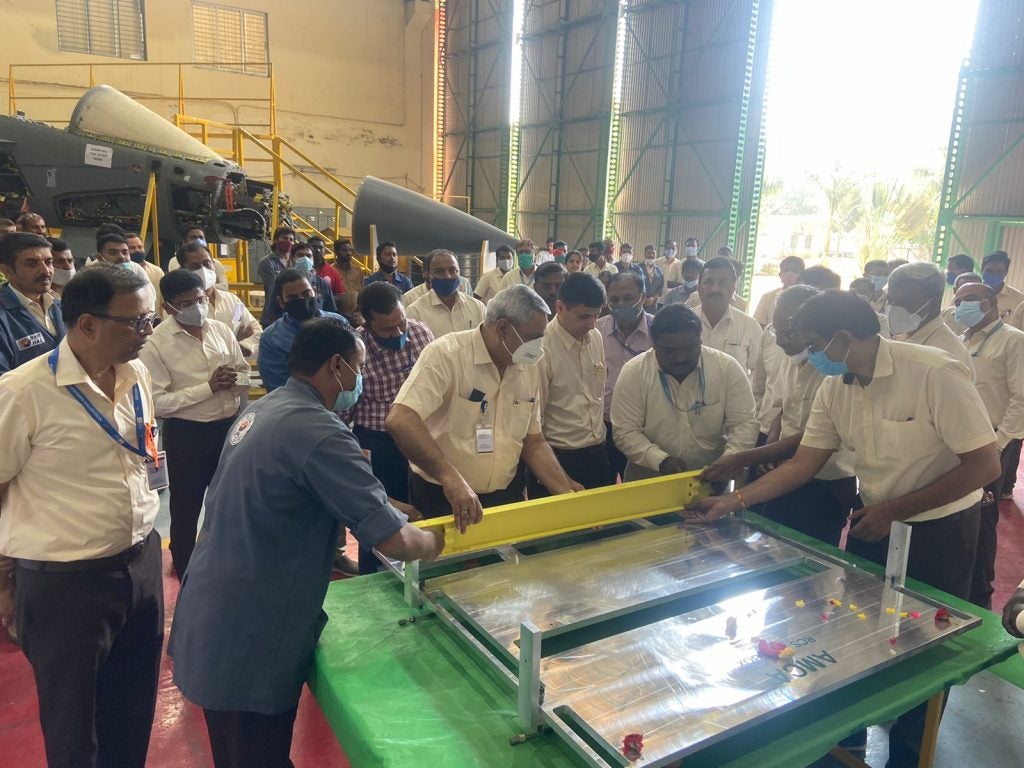 The aircraft would be capable of two configurations: a stealth one where it can carry a 1500 kg internal payload and a non-stealth one where up to 5000 kg payload can be carried externally. The twin engine aircraft would eventually be powered by a 110kN Indian engine which is being planned. This variant will be called AMCA Mk2. The engine would be developed with support from a foreign entity, expected to be Safran from France. Rolls Royce has also expressed willingness to co-develop an engine.

Meanwhile, defence minister Rajnath Singh inaugurated a seven storied Flight Control System (FCS) integration facility at Aeronautical Development Establishment (ADE), a laboratory of DRDO on 17 March. This facility, built in 45 days, will be used for developing avionics for fighter aircraft such as AMCA & other aerial vehicles. The Ministry of Defence stated on 14 March that the process for obtaining Cabinet Committee on Security's (CCS) approval for design and prototype development of Advanced Medium Combat Aircraft (AMCA) has been initiated.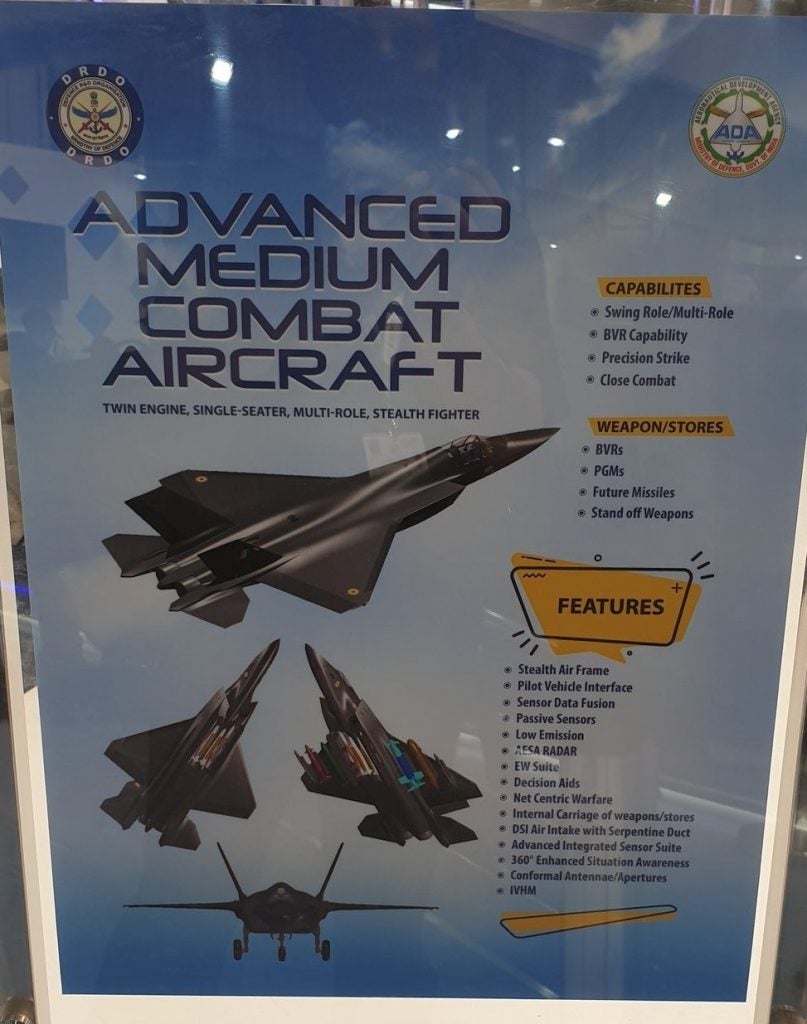 A contract for producing a full scale model was awarded to VEM Technologies in 2018. The production of AMCA would be by creating a 'special purpose vehicle' with participation from HAL and the private sector. A naval version of AMCA was discussed by ADA and the Indian Navy from 2015. However, a Twin-Engine Deck Based Fighter (TEDBF) began development in 2020, rendering a naval AMCA doubtful. Another fighter, a single engine LCA Mk2 is also being developed by India. All three of these aircraft would share multiple line replaceable units (LRU) and would initially be powered by the F414, which will be made in India by HAL. All three aircraft are scheduled to enter production by the end of this decade.
Cover image by Vayu Aerospace Review.