UPDATES: War In Ukraine (Day 26) – Overt Defense
Overnight further missile strikes were conducted against Ukrainian cities including Kyiv. The UN reports that there have been 2,361 civilian casualties in Ukraine: 902 killed and 1,459 injured. The actual figure is likely much higher.
The latest round of negotiations between Russia and Ukraine begin today but this morning Russia accused Ukraine of stalling peace talks by making unacceptable proposals.
Fighting in the southern port city of Mariupol continues with Russian state news agencies reporting that Russia gave Ukraine an ultimatum to surrender Mariupol by March 21. Reuters reported that Ukraine's Deputy Prime Minister Iryna Vereshchuk responded said earlier today that "there can be no question of any surrender, laying down of arms." Interfax reports that Denis Pushilin, head of the Donetsk People's Republic, has said he is not optimistic that the city can be taken in "two or three days or even a week will close the issue. Unfortunately, no, the city is big."
There were continued protests in occupied towns over the weekend and initial signs of a guerilla campaign have been seen. Ukrainian media reports that Pavel Slobodchikov, an assistant to Russian collaborator Vladimir Saldo, was shot dead in his car in occupied Kherson.
Yesterday, President Zelensky announced the banning of 11 Ukrainian political parties which he described as having links to Russia. Notably Opposition Platform — For Life, which has 43 seats in Ukraine's Verkhovna Rada (parliament). Zelensky announced the move saying "the activities of those politicians aimed at division or collusion will not succeed, but will receive a harsh response." He said that they would be suspended "for the period of martial law."
According to the latest UN Refugee Agency figures 3.4 million people have been displaced and fled from Ukraine to neighbouring countries. An estimated 10 million Ukrainians total have been displaced by the war. The US Department of Defense confirmed that since January 2021, the US has committed $2 billion in security assistance to Ukraine.
If you missed our coverage of the ongoing conflict yesterday, you can find it here.
This feed timestamps using local Eastern European Time (EET).
Updates
12:05AM (EET) – Earlier today (4:30PM) Ukraine's Defense Minister shared a photo of a meeting with the UK's Defense Minister Ben Wallace. Now the Embassy of Ukraine to the UK has shared a photograph of Ukraine's UK ambassador and Defense Minister Oleksii Reznikov outside 10 Downing Street, the UK Prime Minister's residence confirming Reznikov is on a visit to London, rather than Wallace on a visit to Kyiv.
---
11:10PM (EET) -Ukraine's public broadcasting company Suspilne has aired an interview with President Zelensky in which he explains that any compromises reached by the ongoing Russian-Ukrainian negotiations will have to be agreed by the Ukrainian people in a referendum. He said "the people will have to say and respond to certain formats of compromise."
---
9:55PM (EET) – Ukraine's Verkhovna Rada (parliament) have shared a graphic showing the situation in the Kyiv region.
---
9:10PM (EET) – Yaroslav Trofimov, Wall Street Journal's chief foreign affairs correspondent, shared a screen capture of an article posted on Komsomolskaya Pravda's website. It shares some interesting Russian casualty numbers, it stated 9,861 Russian soldiers had been killed and 16,153 more injured Ukraine. Far above what has been publicly acknowledged by the Russian Ministry of Defense. The article appears to have since been edited to remove the figures.
Thanks to Archive.org the earlier version of the article has been archived and is available to read here.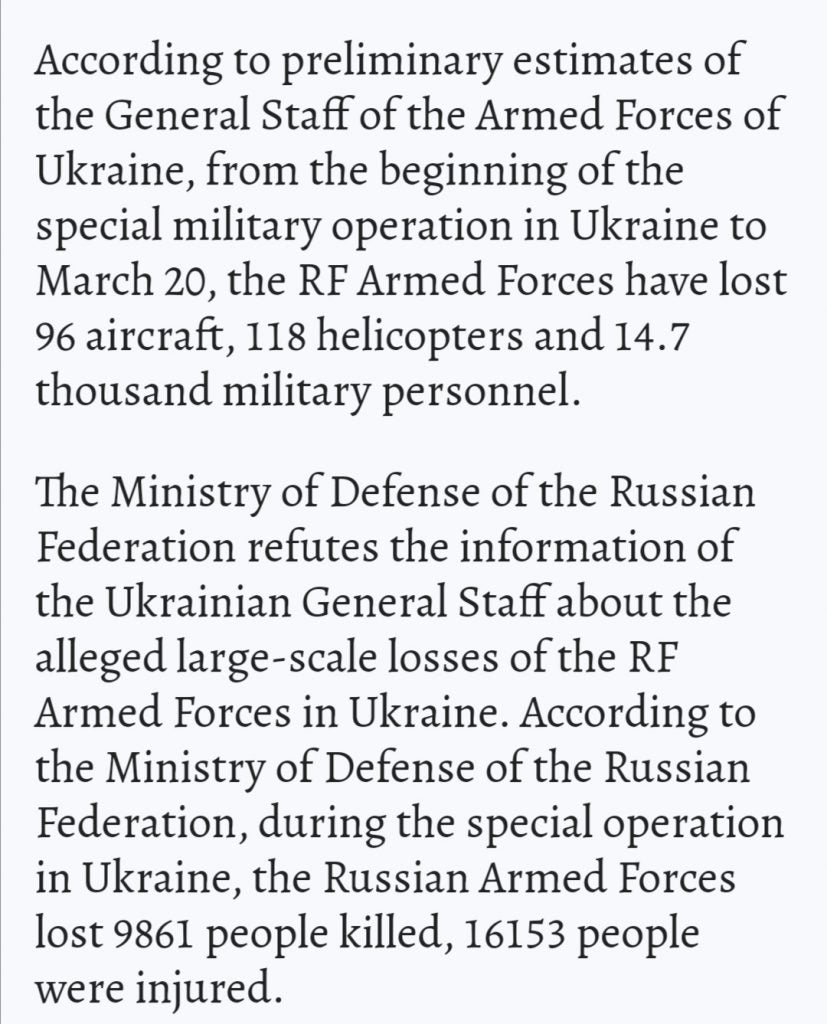 The numbers have no been independently verified nor officially released. If the figure of approximately 25,000 casualties is correct then Russia's losses over the last 3 weeks have been staggering.
---
8:35PM (EET) – OSINT analysts Oryx have updated their visually verified list of Ukrainian military equipment losses. Losses include 71 tanks, 58 armored fighting vehicles and 12 aircraft.
---
8:10PM (EET) – In a statement President Biden said that based on 'evolving intelligence' the US government believes "that the Russian Government is exploring options for potential cyberattacks." Biden urged:
"our private sector partners to harden your cyber defenses immediately by implementing the best practices we have developed together over the last year. You have the power, the capacity, and the responsibility to strengthen the cybersecurity and resilience of the critical services and technologies on which Americans rely."
---
7:48PM (EET) – The UN Refugee Agency's latest figures put the number of refugees who have fled Ukraine at 3,489,644. Millions more have been displaced within Ukraine.
---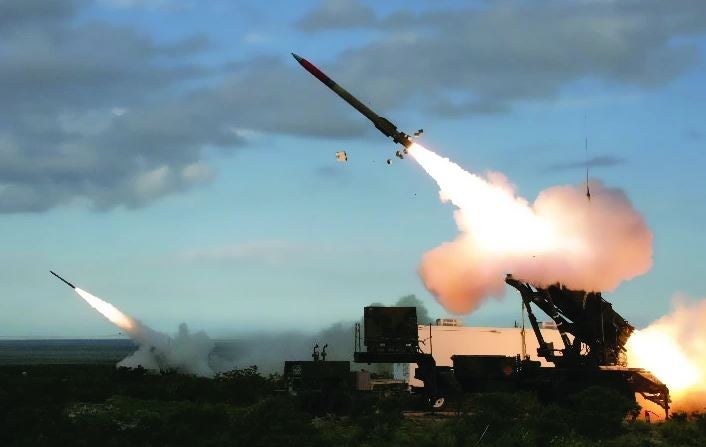 6:15PM (EET) – A part of NATOs surge on its eastern borders Patriot batteries have been transferred to Slovakia. Overt Defense's Yusuf Çetiner has written about the deployments and the prospects of Slovakia's aged S-300 air defense systems being transferred to Ukraine.
---
5:41PM (EET) – The Russian Ministry of Defense released a video of drone footage showing Ukrainian multiple launch rocket systems (MLRS) in use near the Retroville Shopping Center which was badly damaged by a missile strike yesterday. The footage is unverified but other OSINT sources have shown what appear to be MLRS parked under the shopping center.
---
4:30PM (EET) – Ukraine's Minister of Defense, Oleksii Reznikov, has shared a photograph of a meeting with UK Defence Minister Ben Wallace, thanking the UK for their assistance. It is unclear when the photograph was taken, but it may indicate Wallace has visited Kyiv or Reznikov has visited London.
---
3:35PM (EET) – German Foreign Minister Annalena Baerbock has reportedly said during meetings in Brussels that the EU plans to increase financial aid for arms deliveries to Ukraine to one billion Euros. With the German government also assuring that Ukrainian orders from German companies will be fulfilled quickly.
---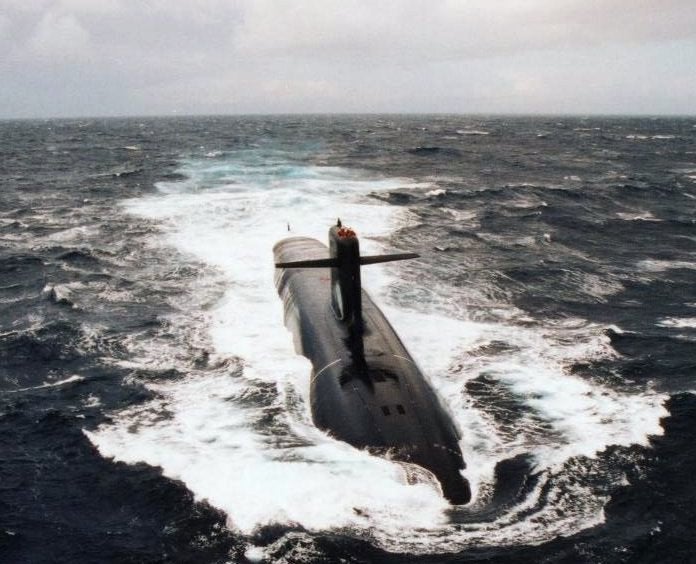 3:09PM (EET) – France has reportedly increased its nuclear force readiness, with three of four SSBNs at sea.
---
2:30PM (EET) – It is reported that Russian forces have fired on Ukrainian protestors in the occupied city of Kherson. Several videos, the time and location of which are yet to be confirmed, have been shared showing wounded civilians.
---
1:15PM (EET) – Ruslan Stefanchuk, Chairman of Ukraine's Verkhovna Rada, has said on twitter that representatives of 13 counties have signed an urgent joint statement affirming Ukraine's urgent need for further air defense systems. UPDATE: The signatories do not represent their respective countries' official policies and include elected politicians but not those in leadership positions.
---
12:48PM (EET) – OSINT analyst Henry Schlottman has shared some maps and assessment of Russian operations in southern Ukraine.
---
12:05PM (EET) – OSINT analysts Oryx have updated their verified list of Russian losses, including a rare T-80UK tank.
---
11:42AM (EET) – Overnight Nathan Ruser, an ASPI Cyber Centre researcher, shared his latest maps Russian movements and held areas. They show Russian gains around Chernihiv and Ukrainian counterattacks around Makariv.
---
9:56AM (EET) – The 'Come Back Alive' public donation fund has provided a large amount of useful equipment since the war began with the Ukrainian government reporting that nearly 8,000 communications system, 1,300 thermal imagers and optics and nearly 600 small drones have been procured using the funds.
---
8:41AM (EET) – Yesterday, the Russian Ministry of Defense has launched what it describes as "a historical multimedia project," an archive "dedicated to the evidence of crimes and atrocities of Ukrainian nationalists against their people during the Second World War." This comes as they continue to push their narrative of Nazism within Ukraine.
---
8:12AM (EET) – Yesterday the Ukrainian government released a new video aimed at western audiences. Narrated by President Zelensky, the slick video combines an emotive voiceover with images of the war before concluding with comments on Ukraine's future. It represents the latest in the Ukrainian governments effective use of social media as a propaganda tool not only for Ukrainian audiences but also western ones.
---
8:07AM (EET) – The UK Ministry of Defence has released an update on the situation in Ukraine stating heavy fighting north of Kyiv continues and Russian progress is stalled 25km from the city.
---
7:22AM (EET) – The Institute for the Study of War has shared their daily report. It notes Ukrainian claims to have killed three Russian regimental commanders in the previous 24 hours. The Institute reports Russian offensive progress largely remains stalled and Ukrainian forces appear to have launched further localized counterattacks around Mykolayiv.