UPDATES: War In Ukraine (Day 22)
As fighting enters its 22nd day the Pentagon suggests that Russia has suffered 7,000 killed and many more wounded during the past three weeks. While short of Ukraine's own estimates it represents a catastrophic and rapid loss for the Russian military.
A reliable figure for Ukrainian civilian losses isn't yet available but given the shelling, bombings and missile strikes on Ukraine's cities it is likely high. The UN suggests there have been 726 civilians killed so far. The bombardment of Mariupol has continued with a Russian airstrike destroying the Drama Theatre, which was reportedly sheltering civilians. Mariupol City Council said "the plane dropped a bomb on a building where hundreds of peaceful Mariupol residents were hiding,"
UN international court of justice ordered Russia to halt invasion of Ukraine, saying it saw no justification for Russia's actions. Meanwhile Moldova has renewed calls for Russian forces in the breakaway territory of Transnistria to withdraw.
Yesterday the mayor of Melitopol, Ivan Fedorov, was released by Russian forces five days after he was taken. The Ukrainian government released a video of a phone call between him and President Zelensky after he was freed. It has been reported that he was exchanged for Russian prisoners of war.
Slovakia has preliminarily agreed to send Ukraine S-300 air defense systems according to reports by CNN. The Slovakian Air Force reportedly operates a single battery S-300PMU. The S-300 is a long range surface to air missile system, Slovakia also operates 5 batteries of 2K12 Kub 2Ms, a short to medium range system. Slovakia is one of several NATO nations which operate them. Yesterday the UK also confirmed that the Starstreak highly capable short range air defense system would also be sent.
If you missed our coverage of the ongoing conflict yesterday, you can find it here.
This feed timestamps using local Eastern European Time (EET).
---
Updates:
12:30AM (EET) – President Putin's demands have been outlined following a call with President Erdoğan. Ukraine should remain neutral and should not apply to join NATO. BBC reports state that Russia wants Ukraine would have to disarm so it is not an offensive threat to Russia. Russia also demands that the Russian language in Ukraine is protected. The more difficult points of negotiation are Putin's demand that Ukraine officially cede Crimea and the Separatist regions in Donbas.
---
12:10AM (EET) – OSINT analysts Oryx have released an updated list of Russian losses.
---
11:20PM (EET) – Rob Lee, Foreign Policy Research Institute research fellow, has shared a thread of confirmed senior Russian deaths including the commander of the VDV's 331st Airborne Regiment.
---
10:50PM (EET) – OSINT analysts Oryx have released an updated list of Ukrainian equipment losses.
---
3:30PM (EET) – Earlier today Christo Grozev, of Bellingcat, reported that General Roman Gavrilov the deputy chief of Russia's Rosgvardia has been arrested but further reports suggest he has just been removed from his position.
---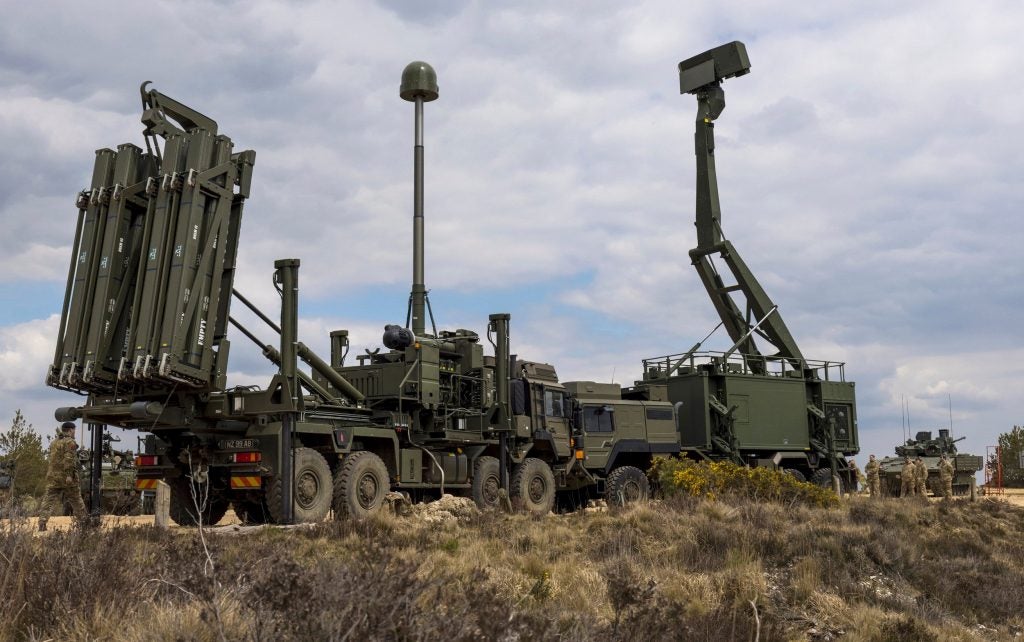 1:54PM (EET) – The UK will deploy its new Sky Sabre air defense syst to Poland. British Defense Minister Ben Wallace told press in Warsaw:
"We are going to deploy the Sky Sabre medium-range, anti-air missile system to Poland with about 100 personnel to make sure that we stand alongside Poland, protecting her airspace from any further aggression by Russia."
---
The deployment will be part of NATO's announced bolstering of its Eastern flank in the wake of Russian Aggression in Ukraine and the entry of a Russian armed drone into Polish airspace earlier this week. Sky Sabre is the British Army's latest air defense asset, replacing the Rapier missile system. The Sky Sabre system includes the Land Ceptor missile and the Giraffe Agile Multi Beam 3D medium-range surveillance radar which can scan out to 120km. They are operated by 16 Regiment Royal Artillery.
---
12:25PM (EET) – The Ukrainian Ministry of Defense has shared an update on the situation in Ukraine. It notes Russian forces have made little ground and that their media has been making efforts to hide the nature of the war from the public. The accompanying video claims the Russians have suffered 14,000 casualties and lost 444 tanks. These claims have not yet been independently verified.
---
10:58AM (EET) – We have the first confirmed photographs of a destroyed Ukrainian Bayraktar TB2 Drone. Russia claim to have downed dozens of these but this is the first confirmation of a loss.
---
10:05AM (EET) – Last night the White House released a breakdown of the weapons to be sent to Ukraine as part of the latest $800 million aid package. It includes:
800 Stinger anti-aircraft systems;
2,000 Javelin, 1,000 light anti-armor weapons, and 6,000 AT-4 anti-armor systems;
100 Tactical Unmanned Aerial Systems;
100 grenade launchers, 5,000 rifles, 1,000 pistols, 400 machine guns, and 400 shotguns;
Over 20 million rounds of small arms ammunition and grenade launcher and mortar rounds;
25,000 sets of body armor; and
25,000 helmets.
The "100 Tactical Unmanned Aerial Systems" are believed to be Switchblade loitering munitions which were reported to be part of the new aid package.
---
9:15AM (EET) – Here's the latest verified Russian loses from OSINT analysts Oryx. Notably the T-64BV destroyed was a captured Ukrainian tank.
---
8:30AM (EET) – The UK Ministry of Defence has released an update stating Russia's efforts in Ukraine are "largely stalled on all fronts" with the Ukrainian "staunch and we'll co-ordinated."
---
7:20AM (EET) – The Institute for the Study of War has shared their daily report. It notes that Russia is facing mounting difficulties replacing its losses in theatre. As a result they are pulling troops from operations in Armenia and elsewhere. The report also notes that the Mariupol pocket continues to shrink under heavy Russian pressure.