[EnforceTac 2022] Phonak: Listening in
If you supply the complete Bavarian and the German Federal Police, you have something going for you. And Phonak does just that. While the company is known for their hearing aids, they also offer communication devices and ear protection. Both come together in the unveiling of their new CommsAdap. According to Phonak "the EN352-2 certified CommsAdapter, together with the comfortable Serenity Choice Pro Security KIM 12 hearing protection, allows you to hear radio communications while being protected against impulse noise." CommsAdap allows full environmental perception and situational awareness to be retained. The system is highly integrated and can be worn comfortably under helmets.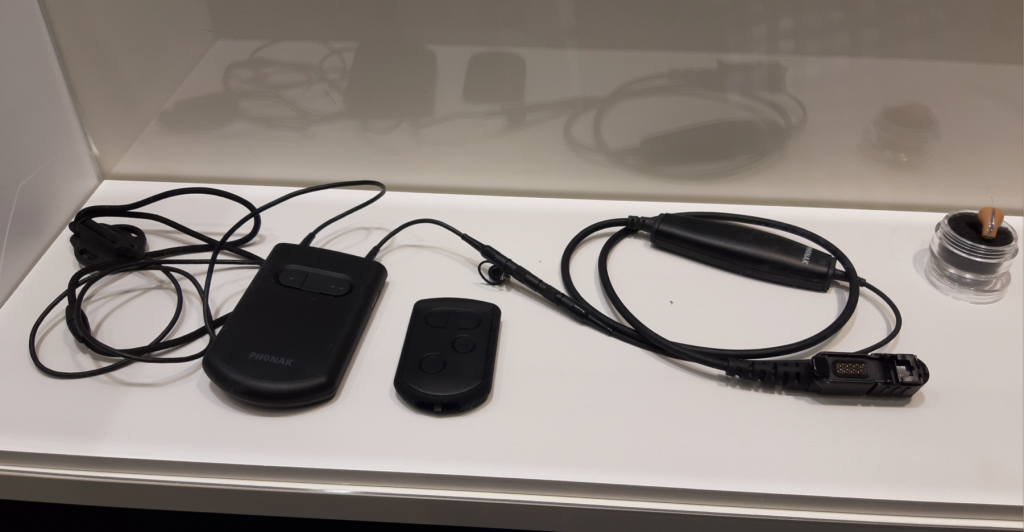 It is an addition to the "Serenity Choice Pro Security KIM 12" ear protector. The high-tech ear plug is certified for up to 166dB, with an attenuation of 33dB, and responds to sound pressure. Providing immediate, full hearing protection in the event of an impulse noise (e.g. gunshot, explosion), while still allowing full situational awareness and communication. With no need for electronics or batteries.
The other new product was "Roger Covert 2.0" a new all-digital comms system for observation. "Roger is a wireless transmission protocol with adaptive transmission in the 2.4GHz frequency band, developed and patented by Phonak. The audio signals are digitized and transmitted multiple times as data packets and on different channels between 2.4000 and 2.4835 GHz." Phonak explain that it uses adaptive hopping between different frequencies to prevent interference due to busy frequency channels, and the transmission is secured by multiple transmission of the data packets using a specially developed microchip.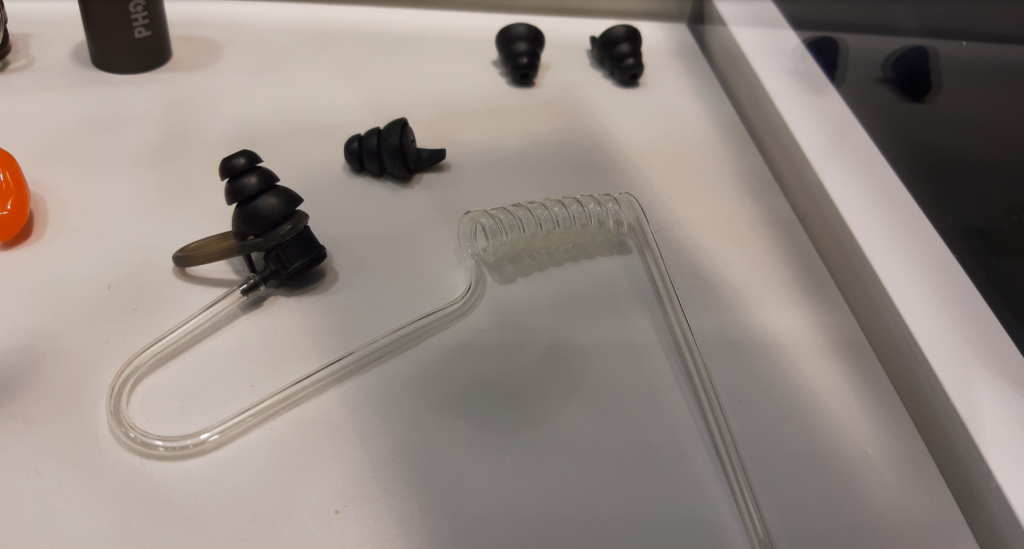 The Hardware contains on earpiece (in the ear canal), the main unit with microphone and a remote control, but no induction loop.
"In contrast to inductive, analogue systems, it is completely insensitive to electromagnetic interference and does not affect other systems that are operated at similar frequencies." Given the digital nature, it allows the user to simultaneously have a bluetooth connection to mobile phone and radio.
---
Alexander Straube is a German freelance writer, chief editor of FIPS and author of the book on the German gun debate.