Japan's Air Self-Defense Force Receives First Global Hawk
The Japanese Air Self-Defense Force received its first RQ-4B Global Hawk on March 12, with the high-altitude, long-endurance unmanned aerial vehicle landing at Misawa Air Base after a non-stop trans-Pacific flight.

According to manufacturer Northrop Grumman, the Global Hawk departed Palmdale, California on Thursday, March 10, landing at Misawa on March 12 after an 18.7 hour flight across the Pacific. Photographs released of the Global Hawk by the JASDF show it still with US Air Force markings applied. The To-o Nippo reports that the Global Hawk is expected to make its first flight in JASDF service in a month's time, following the completion of post-delivery inspections and maintenance.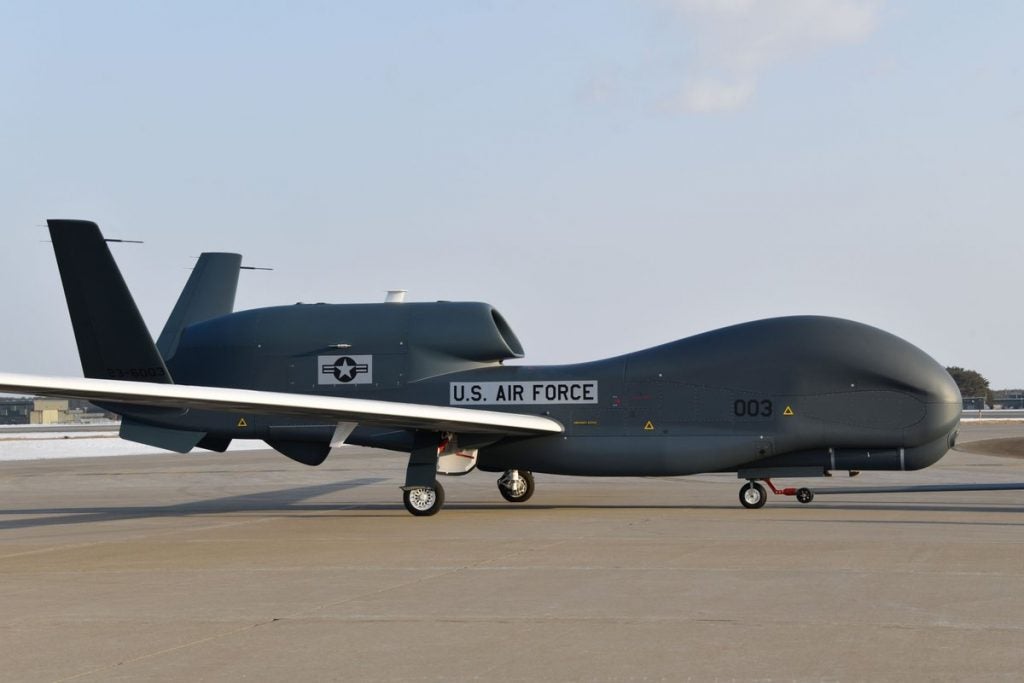 The JASDF has ordered three Global Hawks to date, with all three to be based at Misawa Air Base in Aomori Prefecture. A reconnaissance squadron was provisionally stood up in March 2021 at the air base in northern Japan, and have since been training for Japanese Global Hawk operations. The Global Hawks will serve as a de facto replacement for the now-retired RF-4E photo reconnaissance Phantoms in the intelligence, reconnaissance and surveillance mission, trading outright speed for advanced sensors, stand-off surveillance capability and extended time on station.

"The arrival of the first Japan Global Hawk is an important milestone in the development of this critical security asset," said Jane Bishop, vice president and general manager, global surveillance, Northrop Grumman. "The autonomous Global Hawk will provide the Japan Air Self-Defense Force with persistent, high-altitude surveillance of the Indo-Pacific. Global Hawk's intelligence, surveillance and reconnaissance (ISR) capabilities will provide invaluable support to Japanese national security and to the security of allies across the region."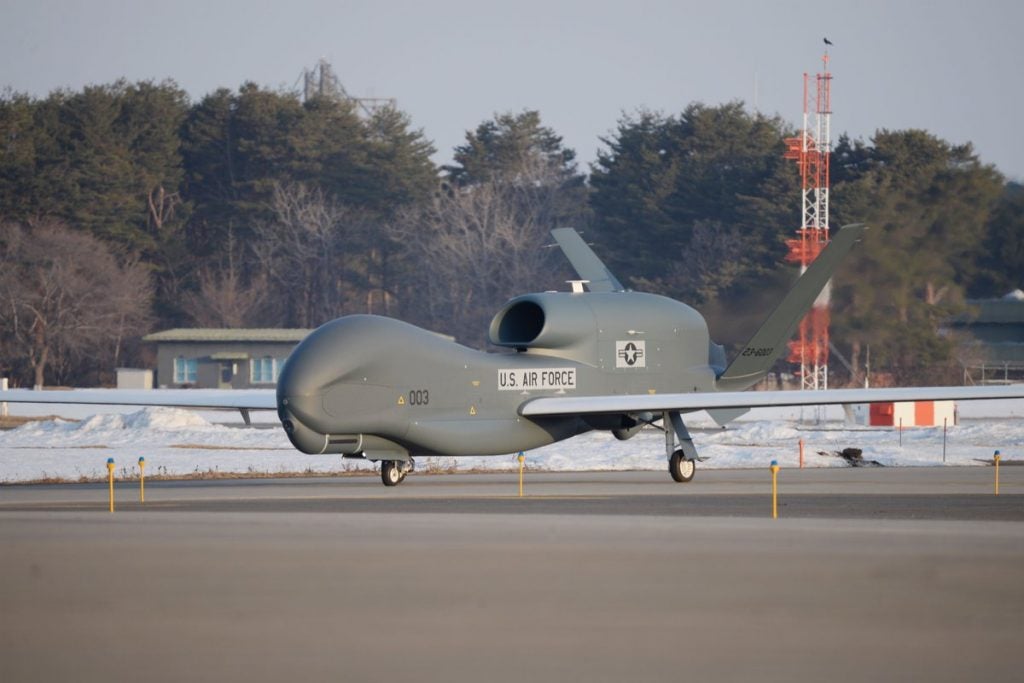 The Global Hawk is the first unmanned aerial vehicle of its type to be adopted by any branch of the Self-Defense Forces. Other regional operators of the Global Hawk include the USAF, the Republic of Korea Air Force and Royal Australian Air Force.