UPDATES: War In Ukraine (Day 5)
Yesterday saw reports of talks between Russia and Ukraine, to be mediated by Belarus near the Pripyat river. It also saw initial suggestions that Belarusian armed forces may join their Russian allies in their offensive against Ukraine. President Putin raised the conflict's stakes by increasing the readiness of Russia's nuclear forces.
Five days into the conflict and Russia has still not taken any of Ukraine's major cities though a number of towns have fallen and many more by-passed. Cities across the country again suffered strikes and air attacks over night and Kyiv itself continues to await a major thrust from Russian ground forces. Kharkiv, in the east, was also heavily bombed overnight but remains in Ukrainian hands.
Yesterday saw the West galvanise with Germany announcing a rearmament plan and significant aid for Ukraine. The EU also moved to a more proactive posture promising financial aid, continued economic sanctions against Russia and military aid – even announcing that fighter jets would be provided to bolster Ukraine's air force.
If you missed our coverage of the ongoing conflict from yesterday, you can find it here.
This feed timestamps using local Eastern European Time (EET).
---
Updates:
8:05AM (EET) – Ukroboronprom, the parent company of Antonov, released a pair of statements on the condition of the AN225 which appears to have been badly damaged during fighting at Gostomel airport. Ukroboronprom now estimate that the damage could cost up to $3 billion to repair.
Earlier in the evening of the 27 February, Antonov tweeted that they could not report on the condition of the aircraft yet:
Several hours later Ukroboronprom shared its first statement, saying:
"Russia has hit the Mriya as a symbol of Ukraine's aviation capabilities. An-225 "Mriya" — avia giant, which holds records for transportation of biggest commercial cargo and longest and heaviest in the history of aviation monoloading, lifting capacity. Unfortunately, these options are lost today, however they will be definitely restored. The occupiers destroyed the airplane, but they won't be able to destroy our common dream. Mriya will definitely be reborn. The restoration is estimated to take over 3 bln USD and over 5 years. Our task is to ensure that these costs are covered by the Russian Federation, which has caused intentional damage to Ukraine's aviation and the air cargo sector.

Russia has destroyed our "Mriya" ( laterally translated as "lathe "dream"), but the dream of Ukraine to get free from the occupier cannot be destroyed. We will fight for our land and our home until we win. And after the victory, we will definitely finish our new "Mriya", which has been waiting for this in a safe place for many years. Everything will be Ukraine!" Yuriy Husyev said, General Director of Ukroboronprom."
Questions were raised about why the AN225 did not leave the airfield before the approach of Russian forces. Ukroboronprom explained in a second statement that "according to the director of Antonov Airlines, one of the engines was dismantled for repairs and the plane wasn't able to take off that day, although the appropriate commands were given."
Interestingly, contrary to Ukrainian government statements about the fighting around the airport Ukroboronprom said: "as the control over the airport is taken by the Russian occupiers."
---
9:20AM (EET) – The Ukrainian Ministry of Defense has released its latest estimates of Russian losses.
The total estimated loss of the enemy from 24.02 to 28.02 as of 6:00:

Planes – 29

Helicopters – 29

Tanks – 191

Armored personnel vehicles – 816

Cannons – 74

Missile system BUK – 1

MLRS BM – 21

Automotive equipment / Vehicles – 291 Tanks / Fuel tanks – 60

UAV operational – tactical level / UAV operational and tactical level – 3

Ships / boats – 2

Air defense systems / Anti – aircraft warfare SYSTEMS – 5

Personnel approximately – 5300 (to be specified)

(Editor's note: these figures are yet to be independently verified.)

---
10:30AM (EET) – The talks between Ukraine and Russia which were organised yesterday will get under way in Belarus later today as but fighting continues. Putin's forces continue to advance in the south. Ukraine's President Zelensky wants an immediate ceasefire and the withdrawal of Russian forces from Ukraine.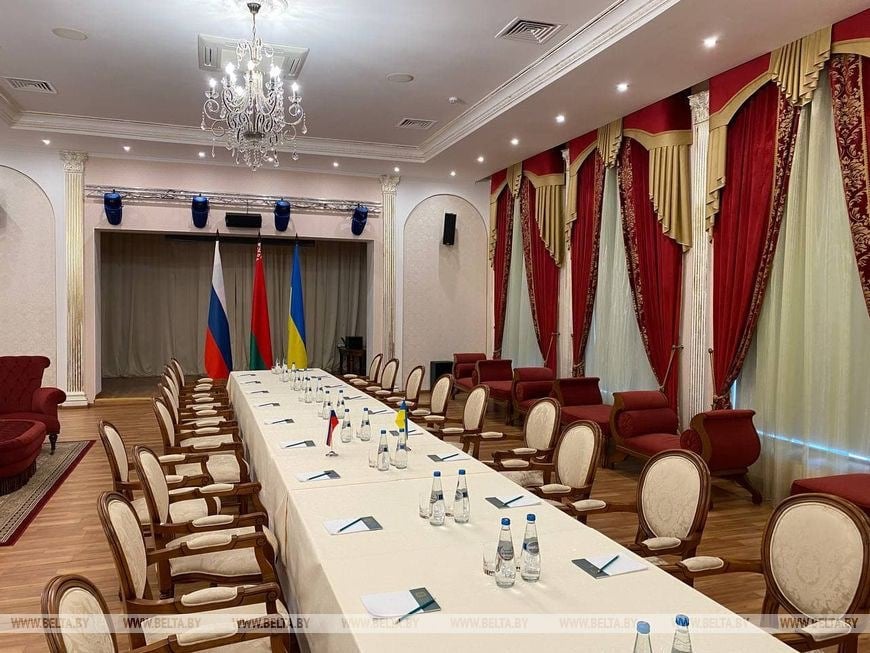 ---
11:10AM (EET) – The Kyiv Independent reports that the Ukrainian government plans to release prisoners with combat experience to help fight the Russians. Zelensky reportedly claiming they will be sent to the hardest fighting. A pragmatic but outwardly appearing desperate move.
---
11:28AM (EET) – The Ukrainian General Staff have shared an infographic showing where best to throw Molotov Cocktails at various types of Russia vehicle including Tigr-Ms and BTRs.
---
11:40AM (EET) – Ukraine has requested membership of the European Union. President Zelensky said in a video address: "We ask the European Union for Ukraine's immediate accession under a new special procedure… We are grateful to our partners for being with us, but our goal is to be with all Europeans and, most importantly, to be equal."
---
2:05PM (EET) – The Ukrainian Ministry of Defense has suggested that some of the defenders of Snake Island, a last stand defence that boosted Ukraine morale, may still be alive.
---
2:32PM (EET) – Max Seddon, of the FT, shares video from Putin's emergency economic meeting where he condemns the West as an "empire of lies".
---
2:40PM (EET) – The Ukrainian General Staff has claimed that Russian artillery struck residential areas hard overnight. In a tweet it said: "The Russian occupiers fired en masse on residential areas of Kharkiv. Dozens of dead and hundreds of wounded Ukrainian citizens."
---
2:45PM (EET) – Luxembourg have announced their intention to supply military aid to Ukraine with the transfer of 100 unspecified anti-tank weapon systems (reportedly NLAW, as this Luxembourg's primary infantry anti-tank weapon), 20,000 rounds of small arms ammunition some jeeps and tents.
---
3:40PM (EET) – Russian news agency TASS quotes Russian Defense Ministry spokesman Major General Igor Konashenkov as claiming: "Russia did not start the hostilities in Ukraine, it ends them." He went on to claim that Russian forces are not targeting civilian areas with artillery, however, footage from Kharkiv would suggest otherwise.
---
4:00PM (EET) – Russian news agencies have reported that the Russian – Ukrainian talks in Belarus are still ongoing, having begun three hours.
---
4:18PM (EET) – Russian RIA News reports that the Russian Ministry of Defense has stated that only contracted, professional, soldiers are on operations in Ukraine not conscripts as has been suggested.
---
4:24PM (EET) – More footage of lost, out of fuel and abandoned Russian vehicles continues to be shared online (some verified and some yet to be).
---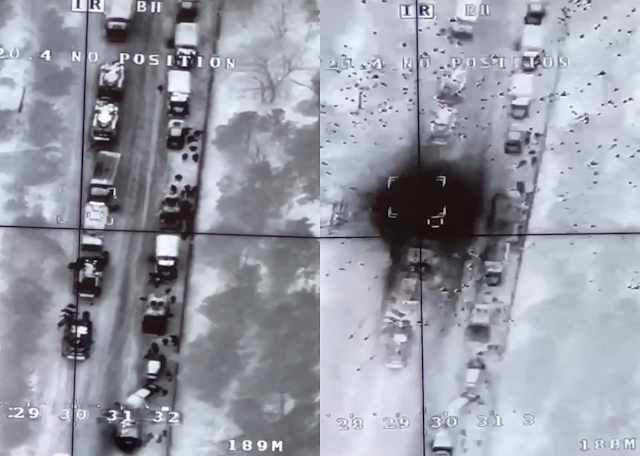 4:30PM (EET) – OSINT analysts Oryx have shared a Tally of Russian assets destroyed by Ukrainian TB2 drones.
Another TB2 image claimed to be near Termakhivka, northwest of Kyiv:
---
5:10PM (EET) – UK Ministry of Defence has shared a general map of the situation on the ground in Ukraine.
---
5:15PM (EET) – Ukraine's DSNS have shared a compilation of footage said to be from this morning's bombardment of Kharkiv.
The compilation includes a video verified by the New York Times:
---
5:26PM (EET) – Switzerland has agreed to join international economic sanctions against Russia. The move is unprecedented as Swittzerland has remained neutral on conflict in Europe for centuries.
High Representative of the EU for Foreign Affairs and Security Policy Josep Borrell welcomed Switzerland's move saying: "I wholeheartedly welcome that Switzerland will adopt EU sanctions against Putin & his supporters in the invasion of Ukraine and freeze their assets."
---
5:38PM (EET) – In addition to the assistance already announced by the EU yesterday it has been reported that the EU has asked its Madrid satellite centre to provide intelligence to Ukraine.
---
5:45PM (EET) – Footage of Ukrainian civilians protesting the Russian occupation of Berdyans, a city on the Azov Sea coast, has begun to be shared on various platforms.
---
5:48PM (EET) – Analyst Konrad Muzyka reports that the Russian MoD are claiming that Russian forces have taken the Zaporizhzhia Nuclear Power Plant.
---
5:50PM (EET) – Hungarian Foreign Minister Peter Szijjarto has announced that they will not allow lethal weapons for Ukraine to transit its territory. Szijjarto said: "we have to ensure the security of Hungary… that we are not getting involved in that war."
---
6:02PM (EET) – Numerous Russian news outlets have been subjected to cyber attacks including DDOS and hacks which led to the sites being inaccessible or displaying anti-Putin messaging. Reuters reports one site had a message which read: "Dear citizens. We urge you to stop this madness, do not send your sons and husbands to certain death," the message read. "Putin is forcing us to lie and is putting us in danger."
The targeted sites included Russian state news agency TASS, as well as rbc.ru, kommersant.ru, fontanka.ru and iz.ru. Fontanka.ru complained of an attack and once its site was operable again shared alternative methods to follow their news coverage.
---
6:10PM (EET) – President Zelensky, in the presence of Prime Minister of Ukraine Denys Shmyhal and Ruslan Stefanchuk chair of Ukraine's Verkhovna Rada (parliament), has signed an official request to join the European Union. Some photographs of the signing and the document have been shared on various official Ukrainian social media pages.
The visible front page of the document reads:
"With this letter, Ukraine, as a European state that respects the values ​​enshrined in Article 2 of the Treaty on European Union, is honored to apply for membership of the European Union in accordance with Article 49 of the Treaty on European Union. A joint statement of the representatives of the authorities in Ukraine will be attached to the application for Ukraine's membership in the EU."

(Editor's Note: machine translated)
---
7:10PM (EET) – The Finnish Ministry of Defense (Puolustusministeriö) has confirmed that they will provide 2,500 assault rifles, 150,000 rounds of ammunition for the rifles, 1,500 single-use anti-tank weapons and 70,000 combat ration packages to Ukraine. The rifles are likely to be RK 62-pattern rifles and the anti-tank weapons could be either French RAC 112 APILAS, M72 EC LAWs or possibly NLAWs (though this is less likely) – all of which are currently in service with the Finnish defence forces.
---
7:35PM (EET) – Another night of strikes against Kyiv have begun with live-feed footage of a potential missile strike.
---
7:40PM (EET) – Today's talks between Ukraine and Russia have been described as 'difficult' by Mykhailo Podolyak adviser to the Head of the Office of President of Ukraine.
Media outlets in Ukraine and Russia report that a further round of negotiations will be held in coming days.
---
9:05PM (EET) – Armoured units of the British Army have arrived in Estonia to reinforce NATO's enhanced forward presence.
---
9:15PM (EET) – In addition to the helmets and bulletproof vests promised yesterday the Norwegian Ministry of Defense has announced its intention to also dispatch 2,000 M72 LAW anti-armour weapons.
---
9:28PM (EET) – The Ukrainian General Staff have released more infographics on where to throw Molotov Cocktails against Russian armour.
---
9:40PM (EET) – The UN's Refugee Agency confirms that more than half a million Ukrainians have fled the country. This is an increase of more than 162,000 since yesterday.
The Polish Border Guard agency has confirmed that as of 6PM local time 73,300 refugees had crossed the Polish border.
---
10:05 (EET) – The Ukrainian Armed forces have shared footage (which is yet to be independently verified) of a TB2 drone strike against a Russian fuel train. It is unknown when the strike took place but it appeared in an earlier compilation of TB2 footage.
---
10:22PM (EET) – The presidents of Bulgaria, the Czech Republic, Estonia, Latvia, Lithuania, Poland, the Slovak Republic, and the Republic of Slovenia have shared a short statement calling for the rapid admission of Ukraine to the European Union:
"We, the Presidents of the EU member states: the Republic of Bulgaria, the Czech Republic, the Republic of Estonia, the Republic of Latvia, the Republic of Lithuania, the Republic of Poland, the Slovak Republic, and the Republic of Slovenia strongly believe that Ukraine deserves receiving an immediate EU accession perspective.

Therefore, we call on the EU Member States to consolidate highest political support to Ukraine and enable the EU institutions to conduct steps to immediately grant Ukraine a EU candidate country status and open the process of negotiations.

In this critical moment, we reiterate our full solidarity with Ukraine and its People."
---
10:30PM (EET) – The Ukrainian Deputy Prime Minister and Minister of Digital Transformation of Ukraine, Mykhailo Fedorov shared a photograph of Starlink satellite communications kits from Elon Musk, which he requested yesterday and Musk apparently dispatched.
---
10:50PM (EET) – Turkey is to implement pact limiting Russian warships to Black Sea. The move is a considerable hardening of Turkey's position and relationship with Russia. Turkey will enact elements of the 1936 Montreux Convention that enables it to limit naval military transit of the Dardanelles and Bosphorus straits during wartime.
---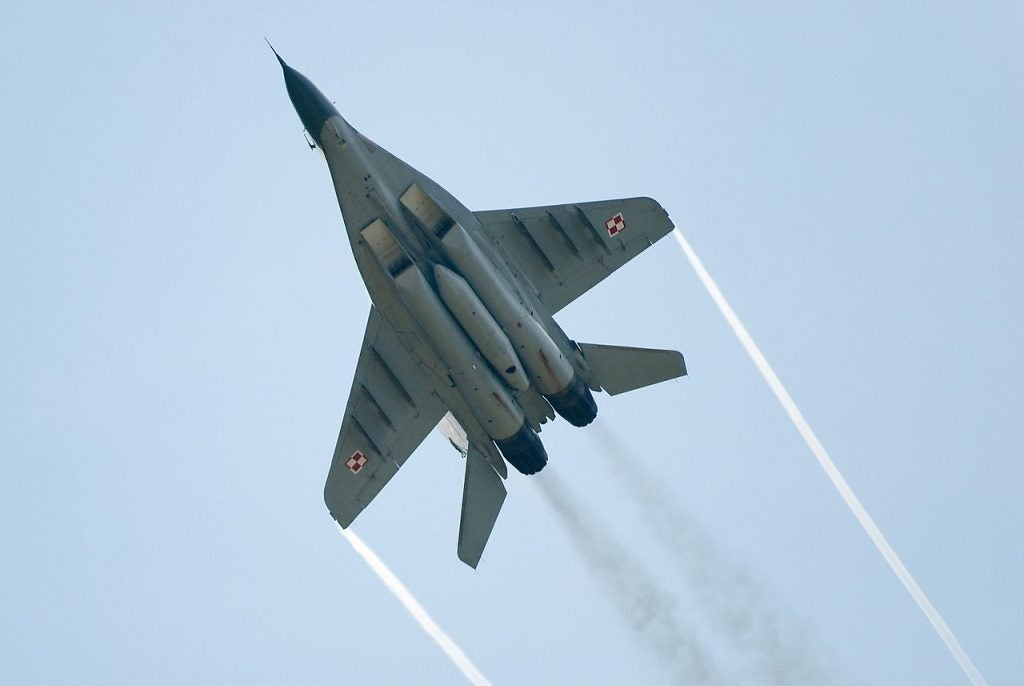 12:22AM (EET) – Multiple Polish media outlets have now confirmed that Poland will provide Ukraine with MiG-29 fighter aircraft. It is claimed that in total the European Union's member nations will provide some 70 aircraft. Official confirmation of the handover and when it might take place has not yet been given.
---
12:35AM (EET) – Prime Minister Justin Trudeau has announced during an address that Canada will supply Ukraine "with anti-tank weapons systems and upgraded ammunition". Minister of National Defence Anita Anand offered further detail stating Canada will send "100 Carl Gustav anti-tank weapon systems and 2,000 rockets. which we will be working to deliver as quickly as possible." It should be noted that the Saab Bofors Dynamics-produced Carl Gustav 84mm recoilless rifle is not a rocket launcher but a recoilless rifle capable of firing a variety of munitions.
In terms of economic sanctions Trudeau added that Canada intends "to ban all imports of Russian crude oil. The sector accounts for more than one third of Russia's federal budget revenue and, even though Canada has barely imported any Russian oil and gas in recent years, this move sends a powerful message."
---
12:57AM (EET) – The past 72 hours have seen a plethora of anti-armour weapon systems promised to Ukraine by Western nations. Here's our round up of what has been offered:
---
3:40PM (EET) – The Ukrainian Ministry of Defense has released a breakdown of the cruise missile launches against Ukraine. Breaking the launches down by the number of Iskander and Kaliber missiles launched.
---
4:00AM (EET) – The Russian Ministry of Defense has released some strike footage from operations in Ukraine.
---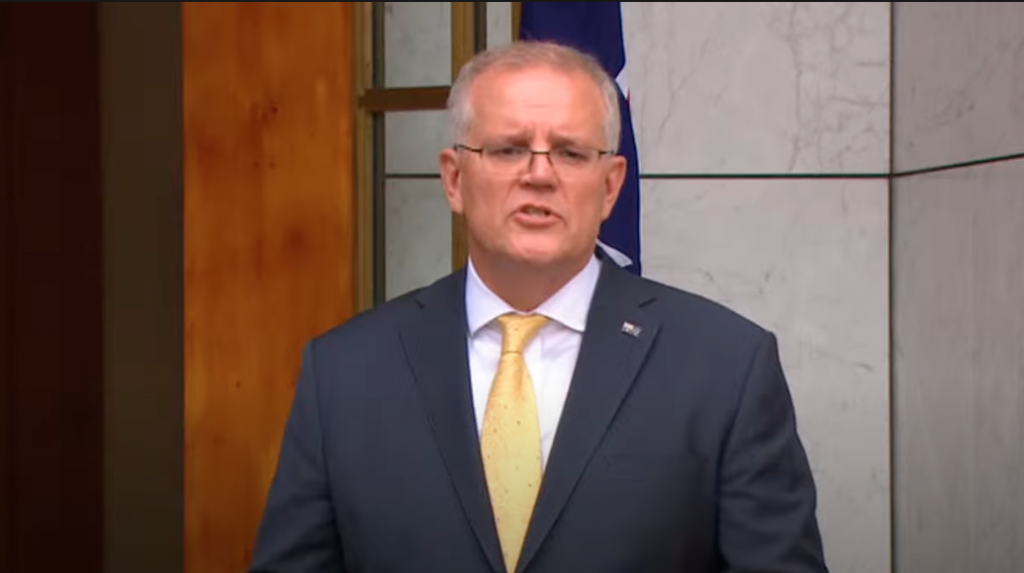 4:45AM (EET) – Australian Prime Minister Scott Morrison announces that Australia will send $70AUD million in military and humanitarian aid to Ukraine. "We're talking missiles, we're talking ammunition, we're talking supporting their defense of their own homeland… I'm not going to go into specifics of that because I don't plan to give the Russian's a heads up about what's coming their way. But I can assure them, it's coming your way." The Australian Army currently fields M72 LAW, Carl Gustav 84mm recoilless rifles and Javelin ATGMs – it is likely that the type of 'missile' sent will be one of these.
---
5:05AM (EET) – Fresh Maxar satellite imagery showing the Russian military convoy approaching Kyiv. The convoy has grown from 13 to over 40 miles long in the past 48 hours. This may represent a realignment of Russian forces on the ground in preparation for a more organised effort to surround and enter Kyiv.
---
We will continue to update as events evolve.