Iranian Air Force F-5 Fighter Aircraft Crashes Near Tabriz
An Iranian Air Force F-5 fighter aircraft crashed in a residential neighborhood near Tabriz in East Azerbaijan Province, in northwestern Iran, shortly after take-off on February 21 owing to a technical malfunction, according to Iran's state-run news agency, IRNA.
According to the local press, the pilots of the crashed aircraft intended to reroute to an empty location to avoid civilian casualties, but the aircraft crashed in an area that includes a school on Monjem Boulevard and the school's Alipur Sports Hall. "The pilots sacrificed themselves so that the aircraft would not crash into the residential area," said Reza Yousefi, a member of the Iranian Army. "Despite having the option to evacuate the plane, they decided to stay and divert the plane to an uninhabited location."
East Azerbaijan Province Crisis Management General Manager Mohammad-Bagher Honarvar said in a statement that the aircraft crashed into a car and the wall of a school where no students were present as the school was closed due to the ongoing Covid-19 pandemic. According to Honarvar, the plane's two pilots and one person in the car were killed.
The Iranian Air Force is one of the organizations hardest hit by the crippling embargo levied against the country. Iran has a large number of outdated aircraft in its inventory, including the F-14 Tomcat, F-4 Phantom II, and F-5 Tiger, which it acquired from the United States prior to the 1979 Islamic Revolution. These aircraft, which have not been modernized, frequently suffer from mechanical issues and crashes, sometimes resulting in fatalities, have been reported on a number of occasions.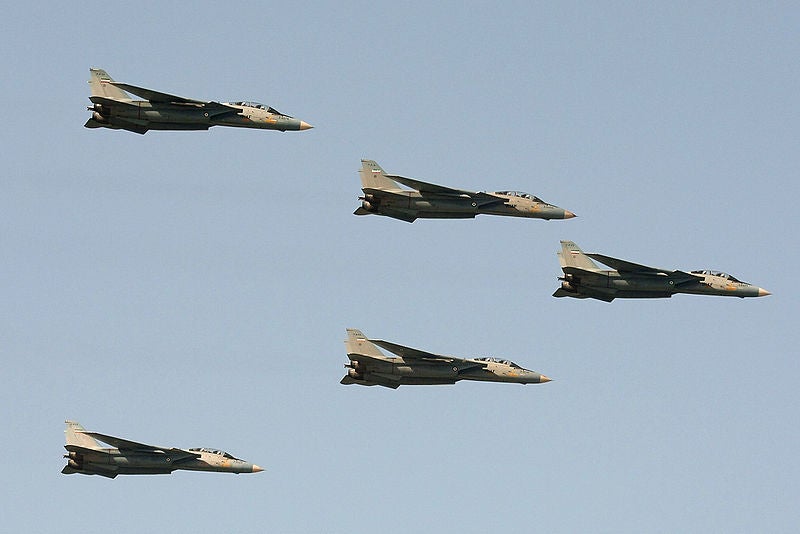 Iran's F-5 fighter jets have been involved in numerous crashes in the past. A technical malfunction caused an Iranian Air Force F-5 to crash in 2021, killing both members of the crew. In another accident in 2018, an F-5 fighter plane crashed in the south of Iran, killing the pilot.
The Iranian Air Force, which has lost a number of aircraft owing to a lack of modernisation, is keen to buy Su-30 fighter jets from Russia and J-10C aircraft from China in order to bolster its military presence in the Middle East and avoid such frequent aircraft disasters.