UK Publishes Defence Space Strategy; Pledges £1.4 Billion to Space Defense
On 1 February, the UK released its first ever "Defence Space Strategy". The release came alongside an announcement that over the next decade, the UK will invest £1.4 billion ($1.9 billion) in defense space technologies on top of the £5 billion ($6.8 billion) already set aside for the Skynet communications satellite program. In addition to their military value, it is hoped that these programs will further boost the UK Space Industry which is currently valued at £16.4 billion ($22.2 billion) per year.
At the center of the strategy is the UK Space Command, which was announced in November 2020. Chief of the Air Staff Sir Mike Wigston delivered a speech at the launch of the Defence Space Strategy, saying:
"Space is fundamental to our national security and our way of life. Any loss or disruption to our access to space would have a disastrous effect on people's day-to-day lives… In Defence terms, Space gives us and our closest allies a unique operational advantage. Every military operation from a Land Battle to the Carrier Strike Group is dependent on Space. Space operations for the RAF are not conceptual or experimental forays into a sci-fi future; they are an essential element of the multi-domain integrated force of today."
The bulk of the new investment, £970 million ($1.3 billion), will go to the ISTARI program which seeks to place a constellation of next-gen ISR satellites in low orbit. £145 million ($196 million) will be spent on Space Control "to explore capabilities that deliver carefully calibrated effects to protect our access to space and our operational independence". Another £135 ($183 million) million will be used to expand space command and control capabilities. £85 million ($115 million) will be put towards developing Space Domain Awareness capabilities in close cooperation with the United States and Australia. Finally, £61 million ($83 million) is going towards the TITANIA program which aims to apply optical communication technology to allow for the "transfer of data in, to and from Space at an equivalent capacity to high-speed broadband".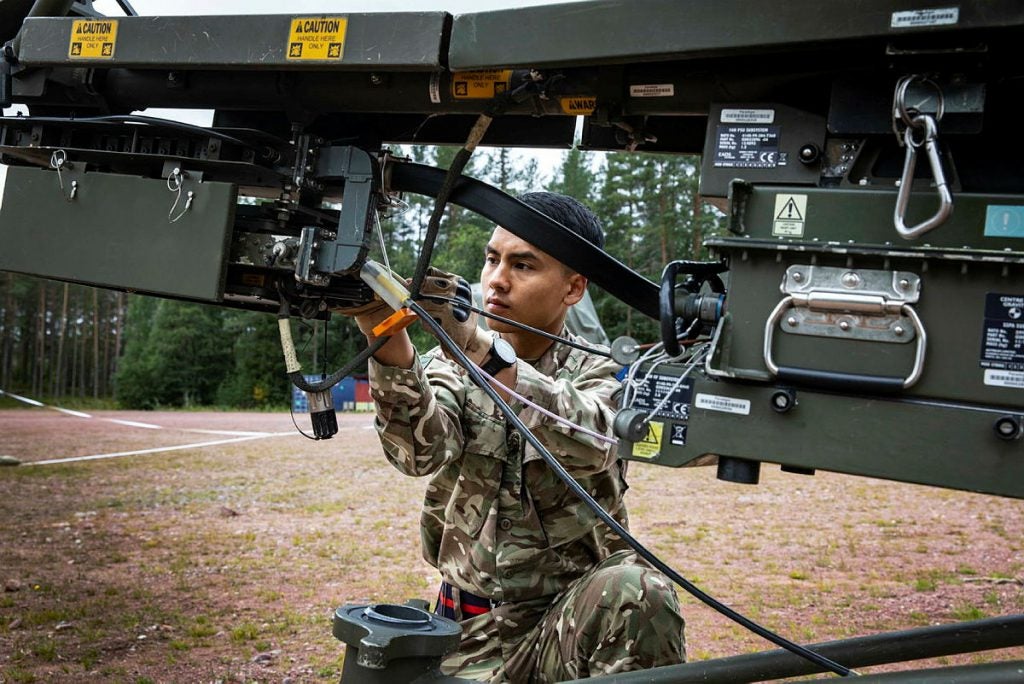 In its new "Defence Space Strategy", the UK outlined four key space defense priorities:
"Enhance our understanding of the threats and hazards in, from, or through space."
"Deliver high-quality information and intelligence in real time from space to the military."
"Deliver the first in a series of constellations of novel sensors to track targets on Earth."
"Understand, design and field technologies to protect and defend UK interests in or from space."
In practice, these vague points largely seem to correspond with the heavy focus on communications, intelligence and information satellite programs reflected in recent investment decisions. There is also much consideration regarding how British capabilities will integrated into larger NATO capabilities and the UK seems to be placing a large emphasis on joint work with international defense partners. Additionally, foreign anti-satellite weapons have clearly emerged as a key concern.
Air Chief Marshal Sir Mike Wigston concluded his speech at the launch of the new strategy by emphasising that:
"the Space sector is important to the nation and, as a nation, we must be at the forefront of this explosion of technological and commercial opportunities in Space. From a military perspective, its contribution to current and future multi domain military operations is ever more significant."
The full Defence Space Strategy is available here.