Spain Gives The "Green Light" To The Eurodrone Program
Europe has taken a significant step toward commencing the production phase of the future Remotely Piloted Aircraft System (RPAS), also known as the EUROMALE RPAS, which has been at the heart of the Eurodrone program, but beset by delays and financial issues for some time.
On January 25, Spain announced that it had approved future expenditures for the Eurodrone program, also known as the European Medium Altitude Long Endurance (MALE) Remotely Piloted Aircraft System (RPAS) or EuroMALE. Spain is the last country whose approval is required after France, Germany, and Italy, which are also part of this program.
The Spanish Council of Ministers has approved an agreement that allows "the acquisition of expenditure commitments charged to future years […] so that the Ministry of Defence can carry out the development, production, and support for the entry into service, as well as the logistical support of the EuroMALE RPAS programme," according to the council.
Following the news, Airbus CEO Michael Schoellhorn tweeted saying, "Budgetary approval today by Spain's Council of Ministers for the Eurodrone, which follows that of Germany, France & Italy, paves the way for contract signature on this key collaborative programme, which strengthens Europe's strategic autonomy & sovereignty."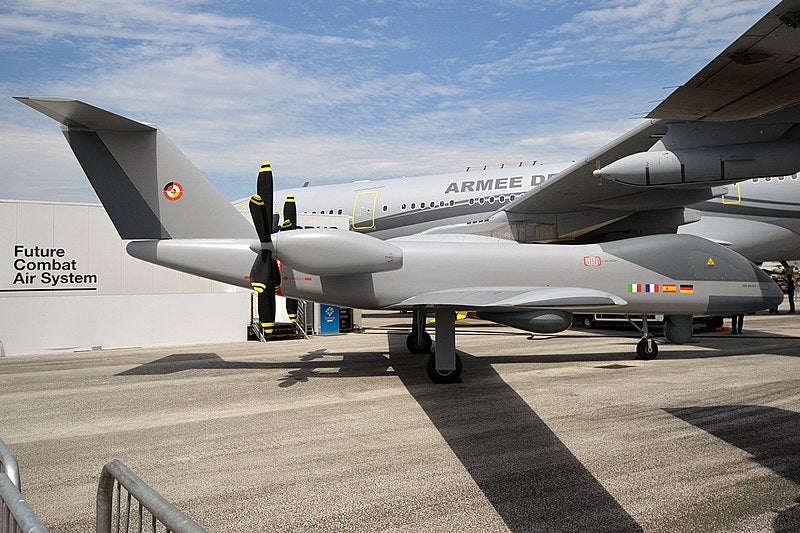 The Euromale/Eurodrone program's other member nations have previously approved their own budgets, and now, with the Spanish government's "green light", the program is moving into the contracting phase, with production set to begin seven years after the original design was announced.
UAV technology has proven itself in numerous operational roles and with this in mind Europe, which sees drone technology as a key component of future defense policy, launched the Eurodrone project in 2015. Eurodrone aims to reduce reliance on American (Predator, Reaper) and Israeli (Hermes, Heron) UAVs and thus strengthen Europe's strategic autonomy and sovereignty.
The Organization for Joint Armament Cooperation (OCCAR) manages the European MALE RPAS program, which is being developed in collaboration with Germany, France, Spain, and Italy by the three European aviation giants Airbus, Dassault Aviation, and Leonardo.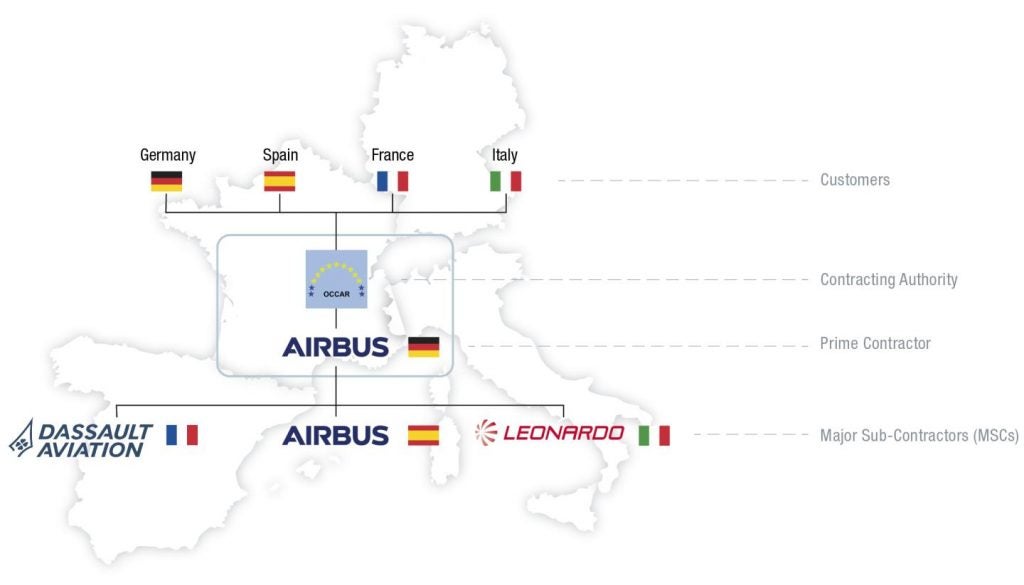 The Eurodrone is designed to be one of the major pillars of any future combat air system, according to Airbus, and is ready for real integration into civil airspace with few constraints and easy portability thanks to its modular design.
Eurodrone aims to meet European countries' needs for aerial imaging (electro-optical/infrared/radar), signal acquisition, reconnaissance, and surveillance. In addition, the drone, which will be used with high-speed, high-precision air support for ground troops, will be able to carry weapons, although this point is still being discussed.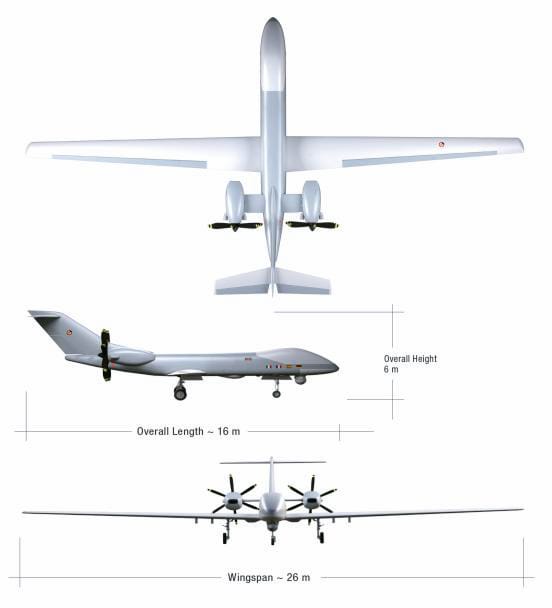 The Eurodrone will be powered by two turboprop engines. The UAV will have a 26-meter wingspan and a 16-meter length. The maximum take-off weight (MTOW) is 11 tons, with a payload capacity of 2.3 tons. It is designed to have a maximum speed of 500 km/h and a maximum flight time of 18 to 40 hours, depending on the mission profile of the UAV.
The Eurodrone is planned to fly for the first time in 2026, with deliveries starting in 2029. A total of 60 aerial platforms are included in the current contract, which comprises 20 Eurodrone systems, each consisting of three aircraft. Germany has committed to buying seven systems, while Italy has committed to buying five. Spain and France each plan to procure four Eurodrone systems.