First Batch Of Ukrainian NLAW Instructors Complete Training
The Armed Forces of Ukraine announced on Friday the graduation of the first batch of Ukrainian Next Generation Light Anti-tank Weapon (NLAW) instructors, following the completion of their final tests earlier that day.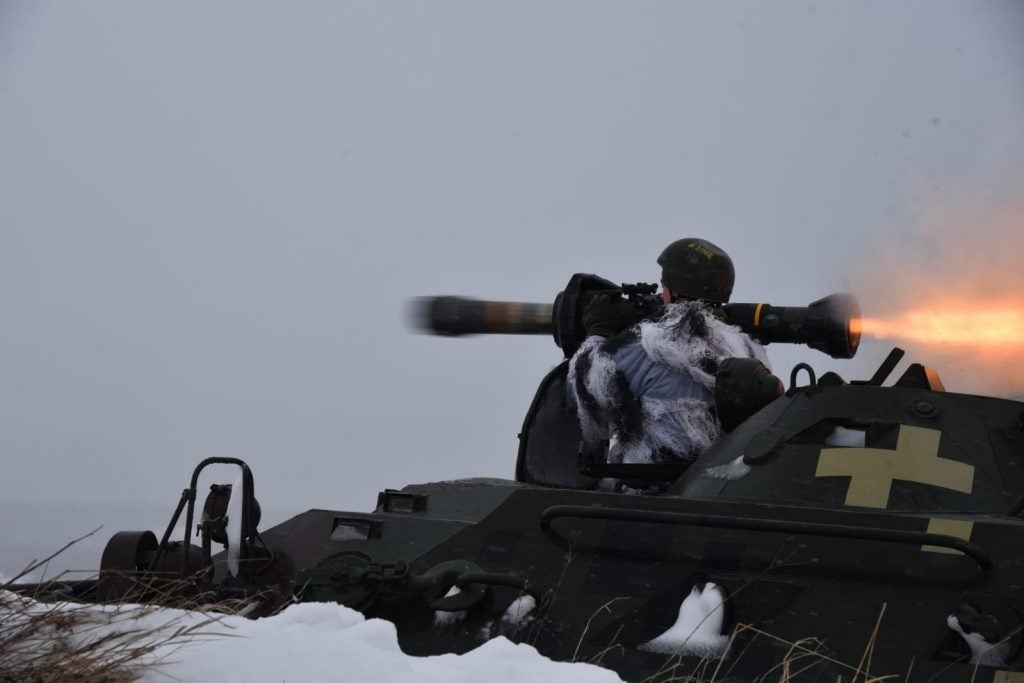 Around 40 instructors successfully completed the final stage of the course, held at the Hetman Petro Sahaidachny National Ground Forces Academy's International Center for Peacekeeping and Security. The academy's range had a series of targets including infantry fighting vehicles, self-propelled anti-aircraft guns and MT-LB armored fighting vehicles laid out between 300 to 600 meters from predesignated firing positions. Candidates were tasked with engaging the targets from a range of positions including through windows, from trench positions and from armored fighting vehicles. Despite harsh weather conditions at the range near Lviv, all candidates were able to successfully engage the targets.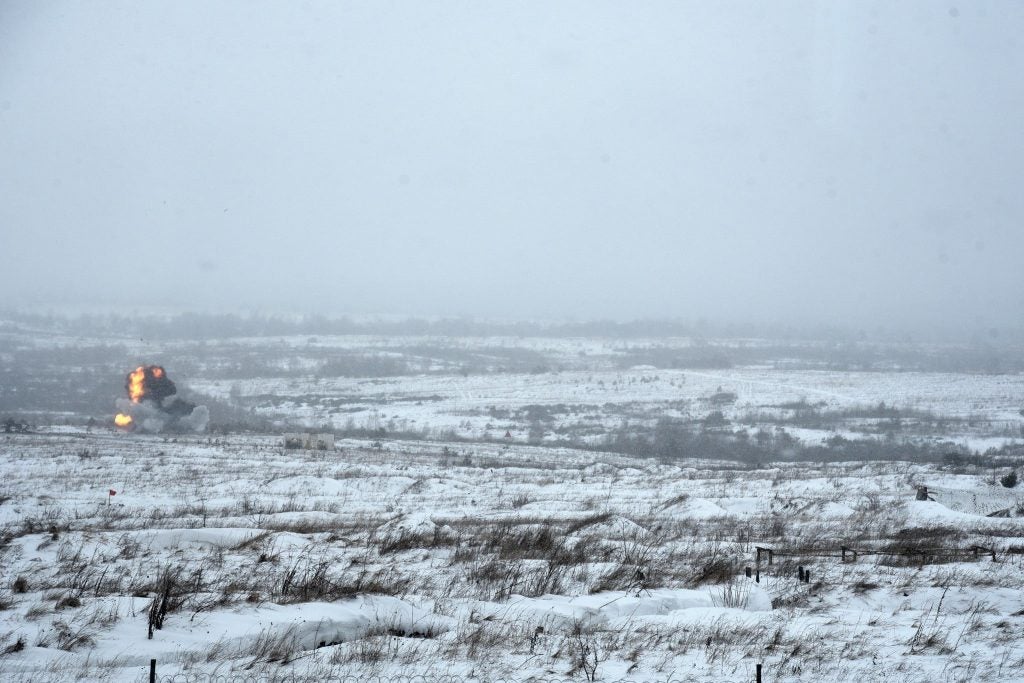 In attendance for the final stage was the Commander of the Ukrainian Ground Forces, Colonel General Oleksandr Sirsky; Ukrainian Ground Forces Training Command commander Major General Igor Palagnyuk; Hetman Petro Sahaidachnyi National Ground Forces Academy head Lieutenant General Pavlo Tkachuk; as well as representatives of Operation Orbital, the United Kingdom Training Mission in Ukraine. Also present were Ukrainian and international media outlets, with footage of NLAW launches during the final test broadcast on Ukrainian television.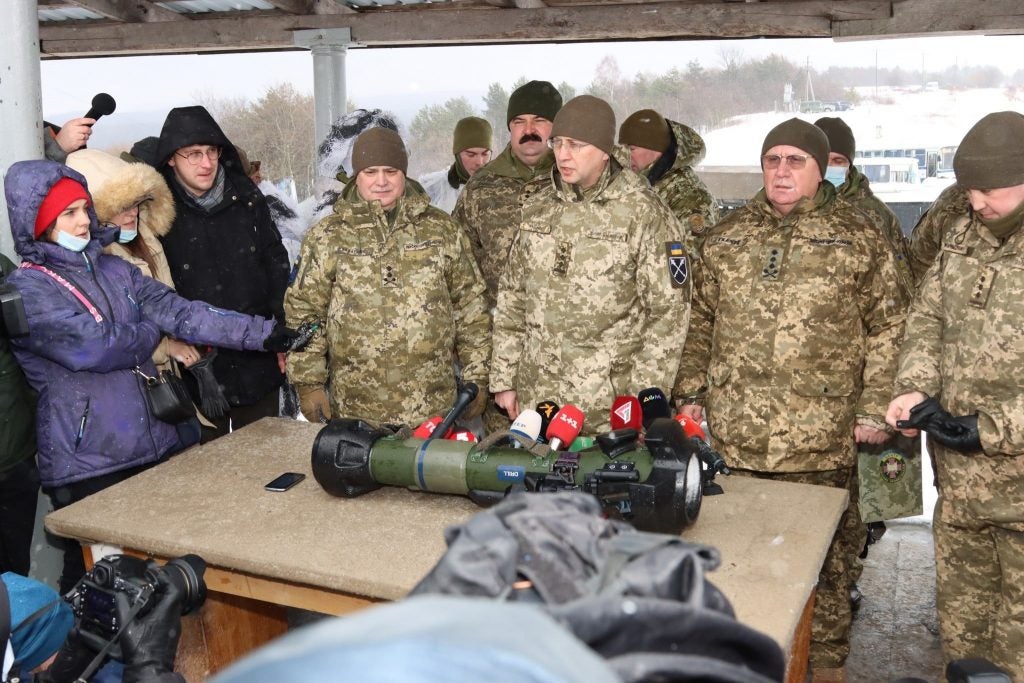 The successful completion of the tests wrapped up the five-day training course, with three days dedicated to theory and tactics taught by British instructors, and the remaining two practical training. According to Colonel Mykola Guben, spokesperson for the General Staff of the Ukrainian Armed Forces' Chief Directorate of Armed Forces Training, the new instructors will now be dispatched to various Ukrainian Army units to train "hundreds" of new NLAW operators.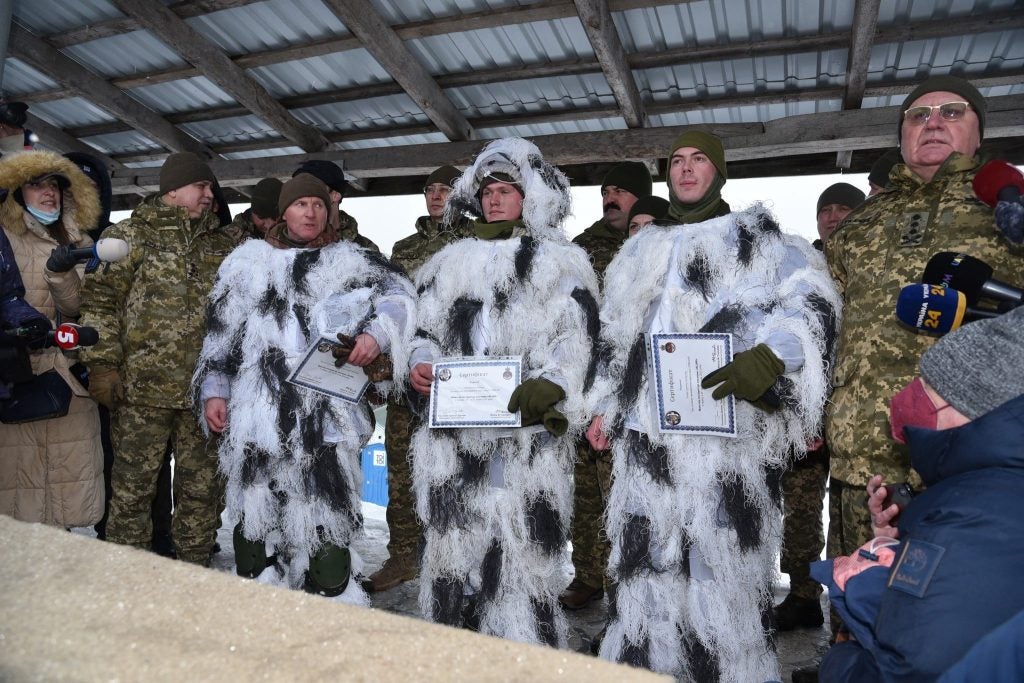 The United Kingdom had commenced deliveries of the shoulder-fired anti-tank guided missiles to Ukraine last week alongside dispatching instructors, as an expansion of Operation Orbital operations in response to mounting fears in Western capitals of an imminent Russian attack on Ukraine.