UK Delivers Light Anti-Tank Defensive Weapon Systems To Ukraine
Ukraine's Ministry of Defense has announced the arrival of Next Generation Light Anti-tank Weapons from the United Kingdom, after British Defense Secretary Ben Wallace stated on Monday that the UK would be delivering them to the Ukrainian Armed Forces.
Deputy Minister of Defence of Ukraine for European Integration Anatolii Petrenko thanked the United Kingdom in the statement announcing the arrival of the NLAWs. He echoed comments by Wallace that the weapons will solely be used for defensive purposes.

In a statement to the Commons on Monday, Wallace said that a new security assistance package would see the delivery of the weapons systems alongside a "small number" of UK personnel that will provide early-stage training for Ukrainian soldiers operating the systems for a short period of time. The secretary emphasized the defensive nature of the short-ranged tactical weapons, adding that the trainers would return to the UK following the completion of initial training.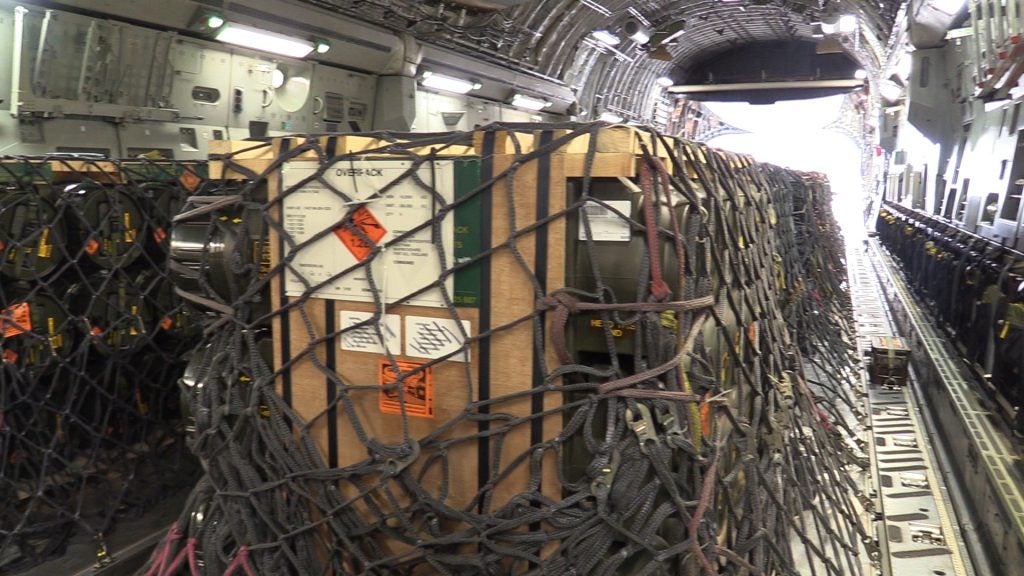 Wallace stated that the deployment of Russian forces near the border with Ukraine was "not routine", with the composition of forces giving the UK and NATO allies "legitimate and real cause for concern that the configuration and scale of the force being assembled, supported by Russian air and maritime long-range strike capabilities stationed in the region, could be used for the purpose of conducting a multi-axis invasion of Ukraine".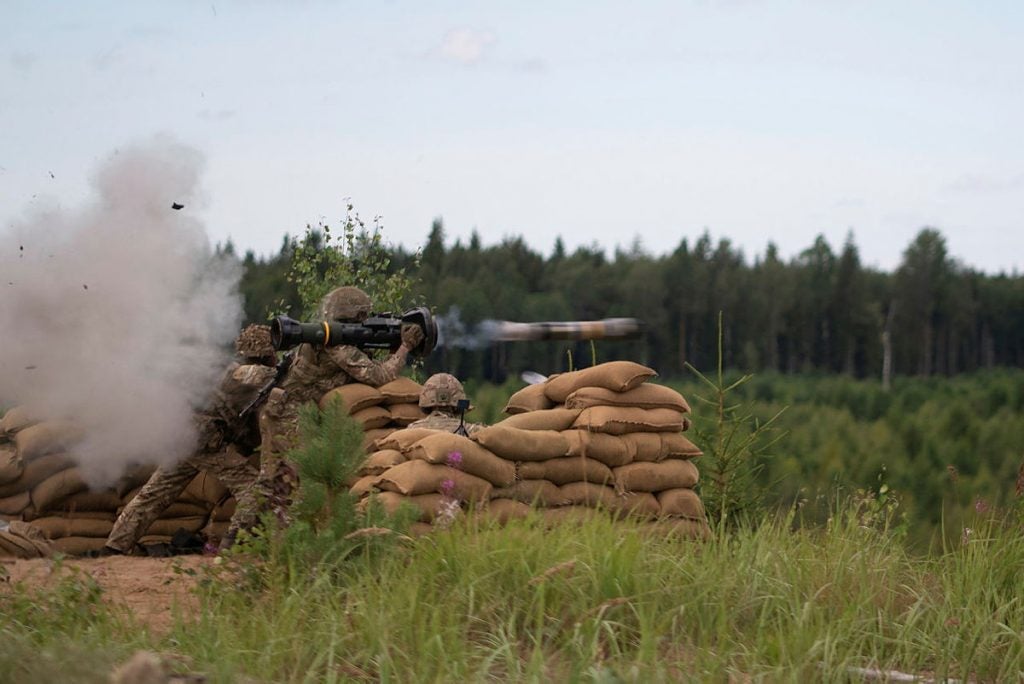 While Wallace did not specifically name the systems being delivered or their quantity, it is understood by The Times and other British newspapers and subsequently confirmed that the systems being delivered are Next Generation Light Anti-tank Weapons. The Swedish-British shoulder-fired anti tank missile is capable of "fire and forget" engagements, operated by just a single user in all weather conditions and times of day, and can perform top attacks against vulnerable vehicle roofs at engagement ranges as short as 20 meters and as distant as 600 meters, according to developers Saab AB.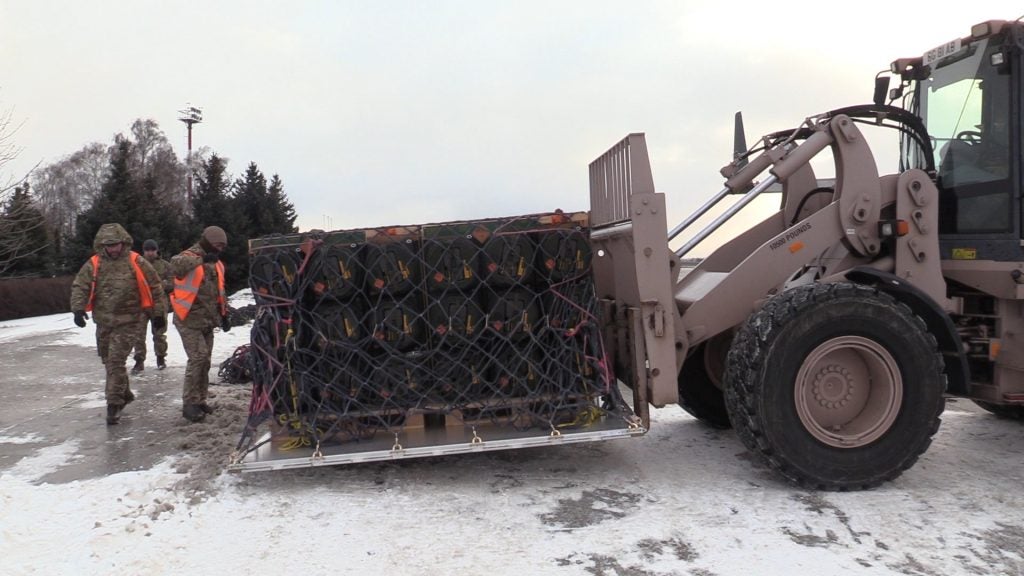 C-17s believed to be carrying the systems and trainers were spotted flying to Ukraine on public flight tracker databases following the announcement. Following speculation on why the flight paths of the C-17s appeared to bypass German airspace, both London and Berlin have denied that the flights were blocked from using German airspace, as no requests to use it were made. A spokesperson for the British Ministry of Defense has since stated that "there has been no dispute between the UK and Germany on this issue".

The delivery of the weapons, while most probably planned well ahead of the announcement, is a stark contrast to comments made by German Foreign Minister Annalena Baerbock earlier on Monday. During a visit to Kyiv ahead of a trip to Moscow to meet with Russian officials on restarting peace negotiations, Baerbock stated that Germany's stance on not supplying Ukraine with defensive weaponry remained unchanged, claiming that the policy was "rooted in history".