Uzbekistan Begins Production of 'Lochin' Unmanned Aerial Vehicle
The Uzbekistan Defense Industry State Committee announced on 18 January, that production of unmanned aerial vehicles known as "Lochin" (Lachin, Hawk) has commenced at the Unmanned Aerial Systems Research and Production Center within the committee's body.
In a statement released by the Defense Industry Committee of Uzbekistan, it was stated that these domestic production UAVs can be used for both military and civilian purposes, and that Uzbekistan was the first country in Central Asia to begin development of a dual-purpose UAV project.
With this news, it was revealed that the Uzbekistan Defense Industry State Committee established the Unmanned Aerial Systems Research and Production Center in order for the newly developed Lochin UAVs to fully meet international technical requirements and standards. Uzbek media reported on the Center, claiming that it was fully equipped with technological equipment such as assembly kits, technological and specialized equipment, and test (laboratory) equipment for the production, assembly, repair, and maintenance of unmanned aerial vehicles.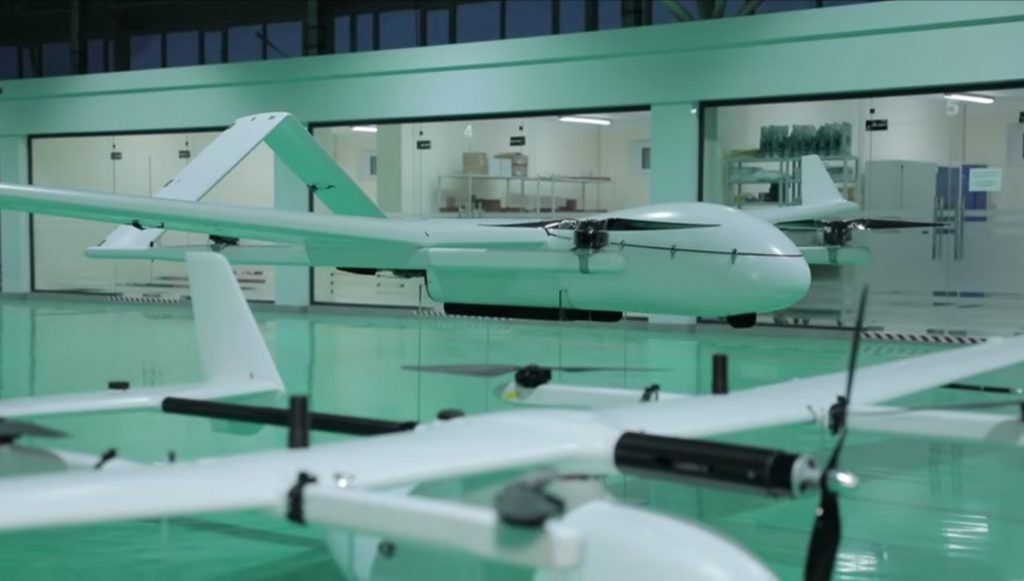 From the imagery released three types of drone have been developed a smaller quadcopter, a medium-sized, winged UAV with a set of four rotors and a propeller and a larger UAV with a four rotars for vertical take off and a pusher configuration propeller for flight. Details on payload, speed and endurance of the UAVs have not yet been released but from the footage the two types are capable of vertical take-off and landing.
The Defense Industry State Committee further revealed that for the unmanned aerial vehicle created under the national brand, they have recruited professionals in the field of unmanned aviation through training, retraining, internships, and advanced training in leading foreign countries.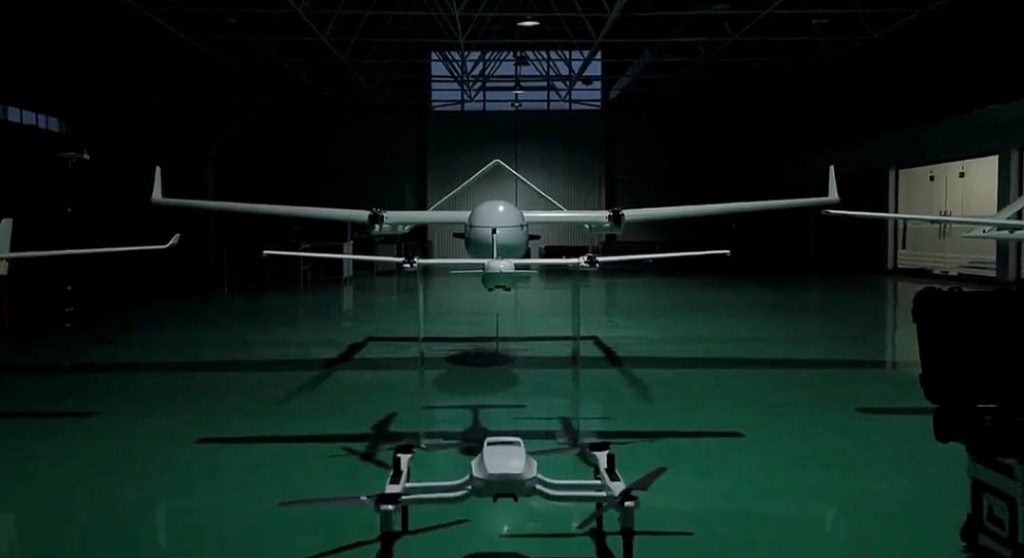 While the Defense Industry State Committee and the manufacturer company did not share the technical specifications of the unmanned aerial vehicles featured in the video, they did note that the UAVs can be used for military reconnaissance, attack, real-time surveillance, information gathering, fire control, agriculture, oil, gas, railway management, geology, mapping, topography, infrastructure and road surveillance.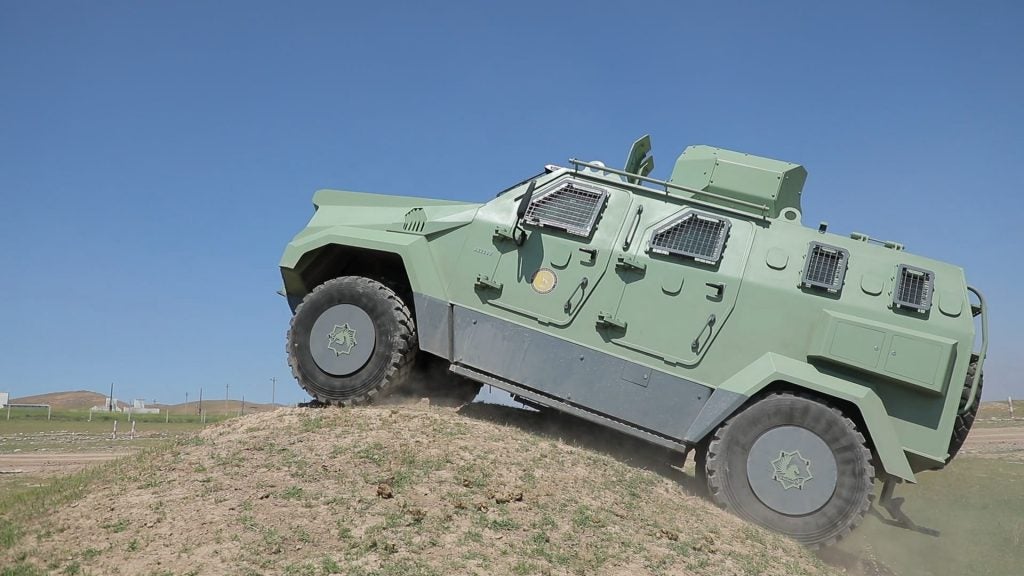 Apart from the drone, which was developed within the scope of a project to equip the Uzbekistan Army with modern systems and domestically produced military equipment, initiated by the Uzbekistan Defense Industry State Committee, the Committee also recently revealed both the prototype of the 4×4 light armored vehicle TARLON, developed by Kran Va Maxsus Texnikalar Llc, and a Remote Controlled Stabilized Machine Gun System developed for ground and naval platforms.