Philippines Hope For a Further Black Hawk Deal
As the first Black Hawks from the Polish factory in Mielec were delivered to the Philippines, the country's Secretary of Defense, Delfin Lorenzana, stated his hopes for acquiring even more military equipment.
According to Lorenzana the Philippine government has allocated a total of 62 billion PHP in order to obtain 32 S-70i 'Black Hawk' combat utility helicopters for the Philippine Air Force and 6 helicopters for the Navy. The funds would be spread almost equally which means that the Black Hawk procurement is going to cost around 30 billion PHP. When asked, Lorenzana stated that the Philippines will acquire its S-70i helicopters from Poland's PZL Mielec (owned by Sikorsky). The minister said he hoped these orders could be confirmed in early 2022.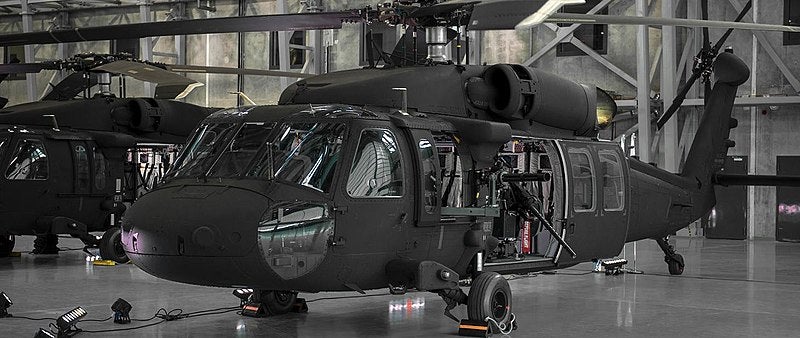 There is no formal procurement deal signed with PZL Mielec yet. However, with the budget equal to roughly $1.2 billion, the Philippines are seeking quite an order increase. The Philippines have already purchased 16 S-70i Black Hawks from PZL Mielec, back in 2019, with the last five aircraft recently delivered. The further order would mean that Mielec will have succeed in selling 48 of the helicopters. One could joke that the Philippines are much more eager to purchase the "Polish-Hawks" than the Polish Army, who so far have purchased only eight, despite its recent issues with obtaining modern utility helicopters.
Manila's interest in rapidly expanding its aircraft fleet may be tied to the current situation in the Pacific theater. Although President Duerte tries to accommodate both US and People's Republic of China, the country is placed at the frontier of potential conflict in the region. Besides the purchase of the helicopters, the Department of Budget and Management (DBM) released two Special Allotment Release Orders (SAROs), on December 27, to cover the initial funding requirements of the Philippine Navy's Shore-Based Anti-Ship Missile System Acquisition Project.