India's Vikrant Aircraft Carrier Sails Out For Third Set of Sea Trials
India's Indigenous Aircraft Carrier (IAC) Vikrant has set out to sea for its third set of sea trials. This comes after successive high profile visits to the carrier at Cochin Shipyard Limited (CSL) by the President as well as the Vice President of India. The ship is scheduled to be commissioned as INS Vikrant by August 2022, after it successfully completes its sea trials series.

The third set of trials will involve complex maneuvers to establish specific readings of how the ship performs in various conditions. In addition, various sensor suites of the ship will also be tested. For this, scientists from Naval Science and Technological Laboratory (NSTL), a Defence Research and Development Organisation (DRDO) laboratory which undertakes research and development of naval weapons and related systems, also embarked during the trials.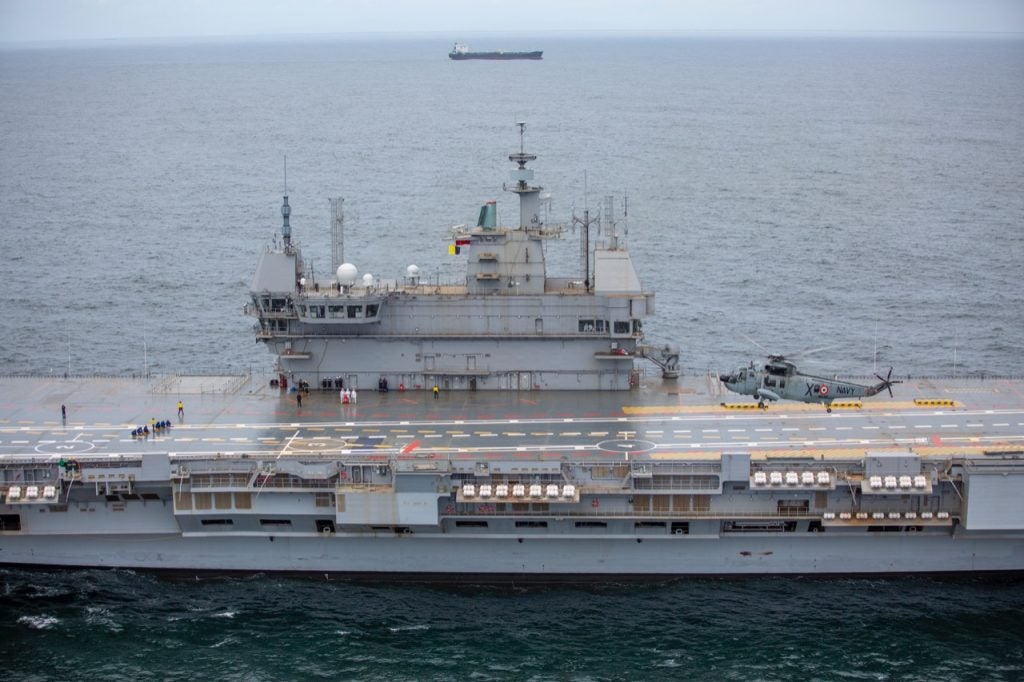 The maiden sea trial in August 2021 was conducted to establish propulsion, navigational suite and basic operations. It lasted for five days. A second sea trial, conducted in October – November 2021, saw the ship being put through various machinery and flight trials.  The second trial lasted for over 10 days. Various seamanship procedures were also successfully cleared during the second sortie.
Vikrant is 262 meters long, up to 62 meters wide and has a height of 59 meters. There are 14 decks in all, including five in the superstructure. The ship is designed for a crew of over 1,700. It was designed by the Directorate of Naval Design (DND) of the Indian Navy and also involved a CSL design team. Over 76% of the equipment is indigenously sourced.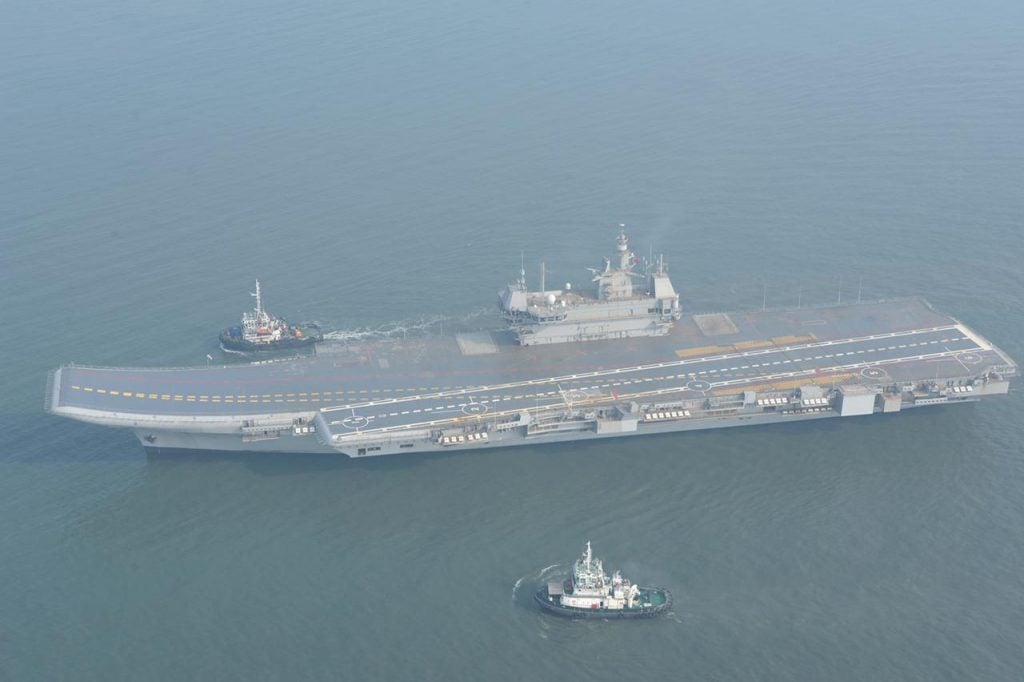 Meanwhile the Dassault Aviation Rafale-M carrier based fighter has begun testing at the Shore Based Test Facility (SBTF) in INS Hansa. Its competitor, the Boeing F/A-18 Super Hornet, will also undergo testing at the SBTF in March. In a downsized requirement, 26 aircraft including 8 trainers will be bought for operations from Vikrant. MH-60R helicopters, 24 of which have been ordered by the Indian Navy, will also operate from the carrier along with Ka-31 airborne early warning helicopters, among others.
The carrier will also be fitted with EL/M-2248 MF-STAR radar as well as up to 64 LRSAM surface to air missiles, which are based on the Barak-8 missile. When commissioned as INS Vikrant, it will enter the Indian Navy as its second active aircraft carrier, alongside INS Vikramaditya.