South Korea Grounds F-35As Following Belly Landing Incident
The Republic of Korea Air Force has grounded its F-35A fleet after an F-35A made an emergency belly landing at Seosan Air Force Base on 4 January. The pilot of the F-35A was reported to be uninjured as a result of the incident, with preliminary assessments suggesting the aircraft only suffered minor damage as well.

The F-35A of the ROKAF's 17th Fighter Wing had experienced an avionics malfunction during a routine training flight that day. According to a briefing by ROKAF Vice Chief of Staff Shin Ok-chul to lawmakers following the incident, the pilot had heard several bangs while flying at low altitude, with systems checks afterwards reporting that all aircraft systems other than the flight controls and engine had malfunctioned.

The systems malfunction rendered all three landing gear units inoperable, with the pilot opting to belly land the aircraft at Seosan instead of ditching the aircraft at sea. Base firefighters spread firefighting foam on the runway to prevent a fire from breaking out, with Yonhap reporting that the foam also helped to reduce friction between the F-35's underside and the runway, minimizing the damage to the stricken fighter.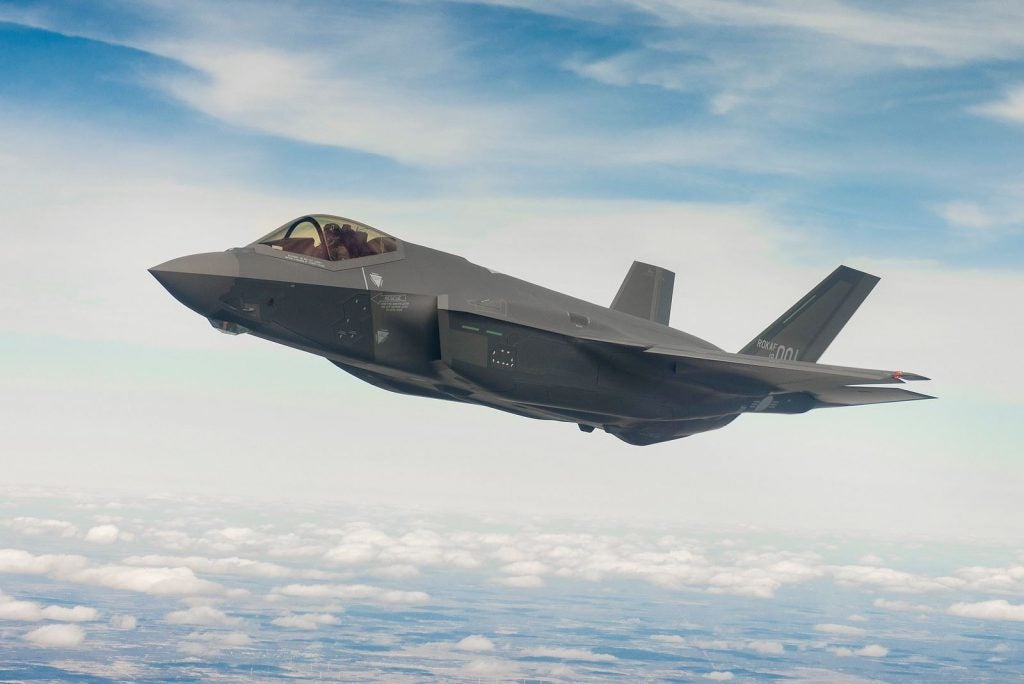 The incident is the first known belly landing of an F-35, as well as the first F-35 incident in South Korean service. The ROKAF has launched a joint investigation with Lockheed Martin into the cause of the avionics malfunction, with the entire South Korean F-35 fleet to be grounded pending investigation results.

The belly landing follows a number of other, seemingly unrelated incidents. In November 2021, a Royal Air Force pilot was forced to eject from an F-35B as it took off from HMS Queen Elizabeth. In December a Japanese Air Self Defense Force F-35A made an emergency landing at Hakodate Airport due to abnormalities in the computer systems of the aircraft.
The ROKAF has around 40 active F-35As operated by the 17th Fighter Wing, based at Cheonju Air Base. The Lightnings have been officially named as the "Freedom Knight" in South Korean service, as a tribute to the F-5 Freedom Tiger. The 17th Fighter Wing declared type initial operational capability in December 2019, with Seoul planning to order a further 20 F-35As, as well as 30 short-takeoff-and-vertical-landing F-35Bs to equip a light aircraft carrier currently under development.