Russia Delivers The Second Batch of BTR-82A Armored Vehicles to Belarus
Belarus has received a new batch of Russian-made BTR-82A armored personnel carriers and BTR-80K command vehicles, according to the Belarusian Ministry of Defense's press office on December 9.
Colonel Dmitry Bekren of the 6th Guards Mechanized Brigade and Alexander Ledyaev, head of the Arzamas Machine-Building Factory's export materials department, welcomed the vehicles, which arrived at the Grodno garrison near the borders of Poland and Lithuania by train in the morning from the Russian Federation city of Arzamas.
Major General Igor Demidenko complimented the new vehicles, while Brigade Commander Dmitry Mitskevich said, "This is a planned delivery of military equipment from the Russian Federation as part of the planned rearmament of our state's armed forces."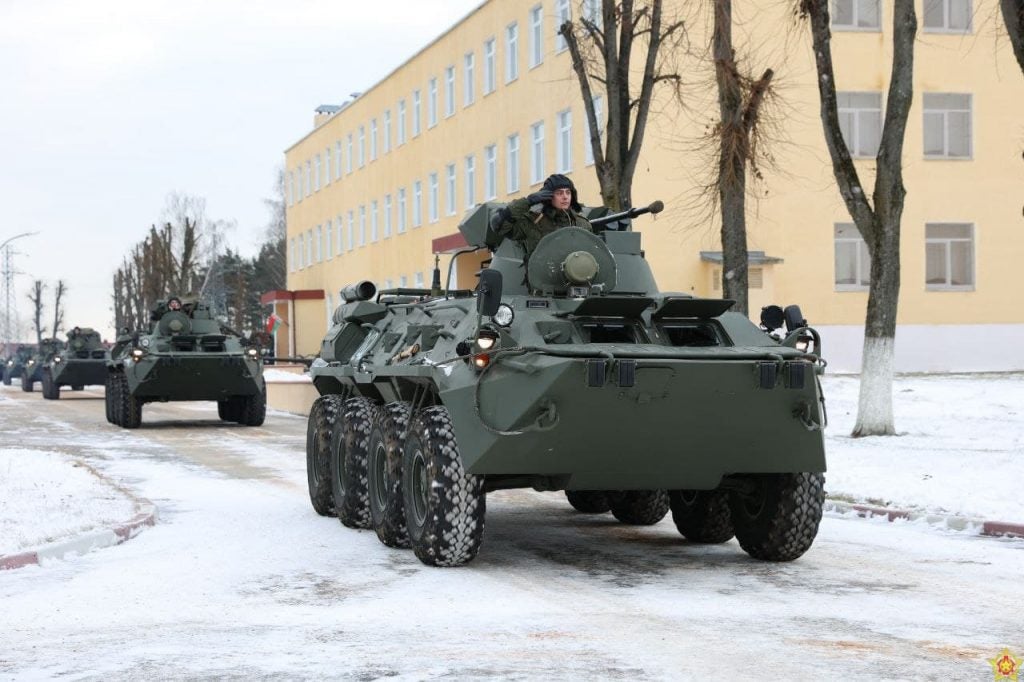 At a ceremony held on September 30 at the Ozerishche train station in Minsk, Belarus, the first batch of the vehicles delivered as part of Belarusian mechanized infantry units' plans to replace obsolete BMP-2 infantry fighting vehicles were handed over to the Belarusian 120th Guards Mechanized Brigade and 72nd Joint Training Center, as well as the Belarusian Military Academy.
The BTR-82A is an updated variant of the BTR-80A 8×8 wheeled armored vehicles, which are also employed in Azerbaijan, Kazakhstan, Syria, and Turkmenistan. The double hull floor of these armored personnel carriers provides additional protection against land mines and improvised explosive devices. The vehicle is 16,000 kg in weight and can carry seven service personnel.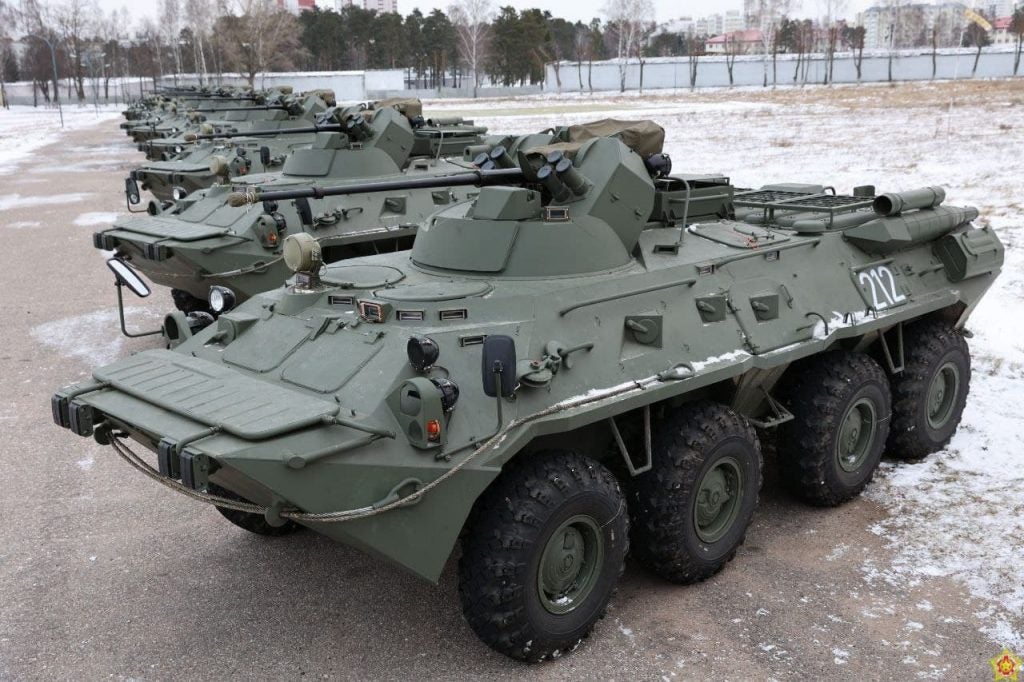 The vehicle has a unified fighting compartment with a stabilized gun and machine guns. The TKN-4GA-01 combined (day/night) sight allows the gunner to fire the gun and machine gun while stationary and on the move, at any time of day or night. The vehicle has a maximum range of 600 kilometers and is powered by a KamAZ 740.14-300 turbocharged diesel engine that produces 300 horsepower and accelerates to 100 km/h on asphalt.
Belarus has had strong links with Russia since its independence, and it continues its military cooperation with Russia despite facing numerous sanctions from the United States and the European Union as a result of this stance and recent events on Poland's border. In this regard, Belarus will receive the second batch of 4+ generation Su-30SM multirole fighters and a new attack helicopter from Russia next year, in addition to these vehicles.