Austria a Step Closer to Inducting First AW169 After Deal Signed in Rome
Austria is one step closer to replacing its Alouette III helicopters with the AW169M after signing an agreement with Italy. The government to government agreement (G2G), signed on December 2nd, will allow the two countries to begin joint training on the type before Austria's first aircraft are handed over in December next year.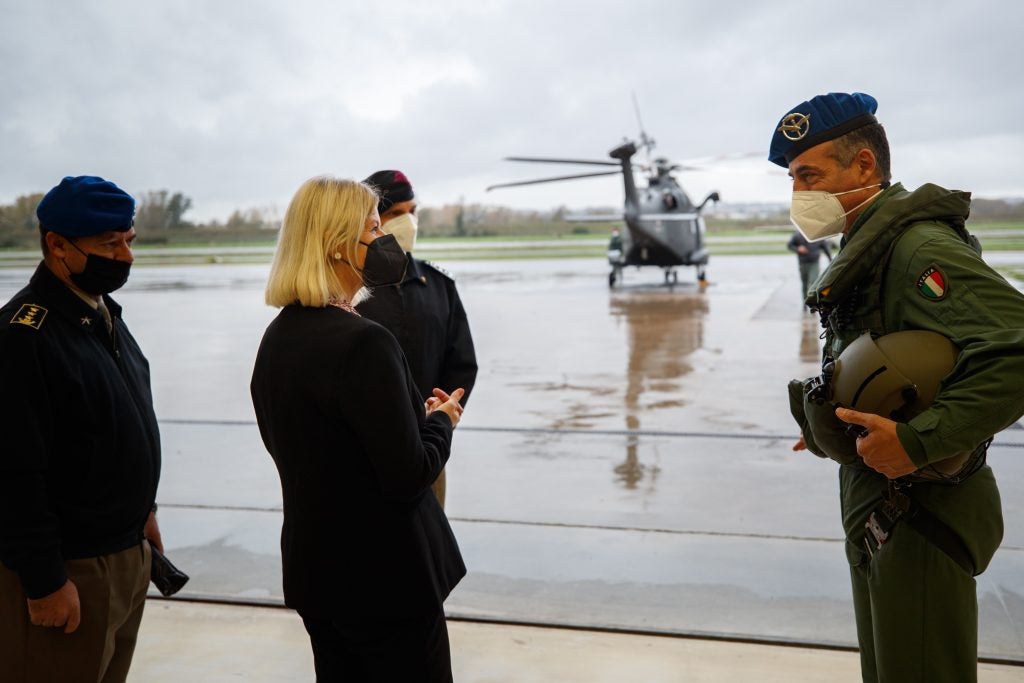 Austria selected the AW169M to replace its ancient Alouette III helicopters in September last year. The Ministry of Defence announced its intent to purchase 18 aircraft for an estimated cost of €300 million ($373 million USD). Austria received its first Alouette in 1967 and has operated them ever since.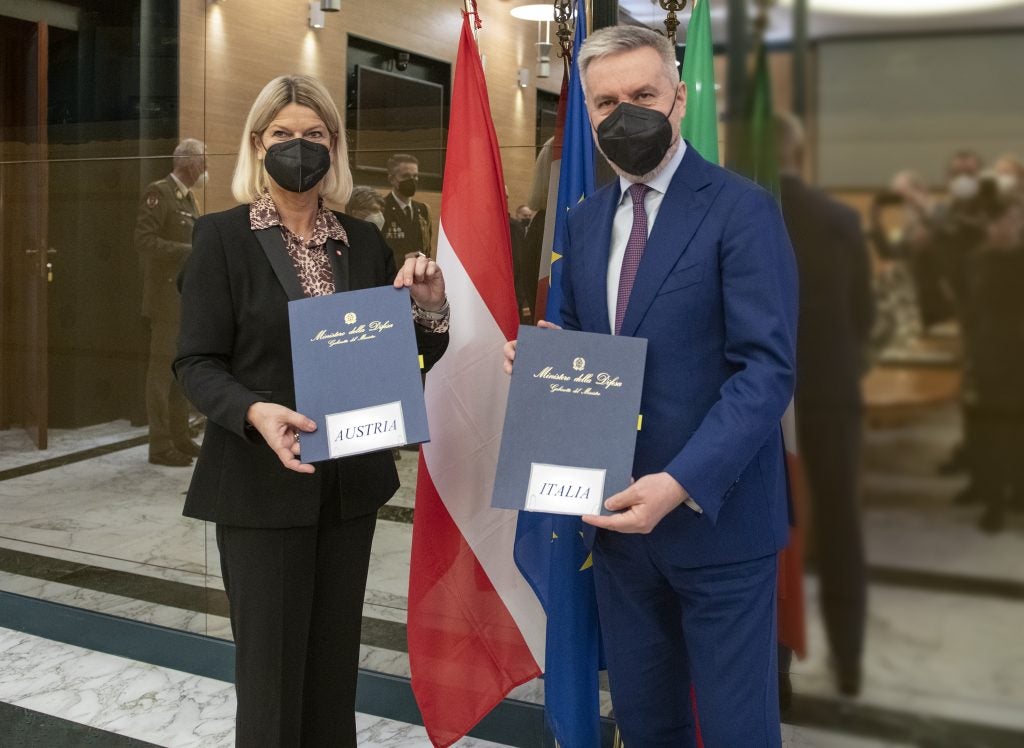 Vienna's selection of the AW169M was driven by the terms that Italy and Leonardo offered. The bid provided the opportunity for interoperability with partner states while also avoiding the creation of a capability gap, something that competing proposals from Airbus and Bell did not do.

Overt Defense understands that a formal procurement contract will be signed later this month.

Of the 18 aircraft, six will be of the "B" trainer model while 12 will be delivered as multirole aircraft, capable of being armed or performing operational missions.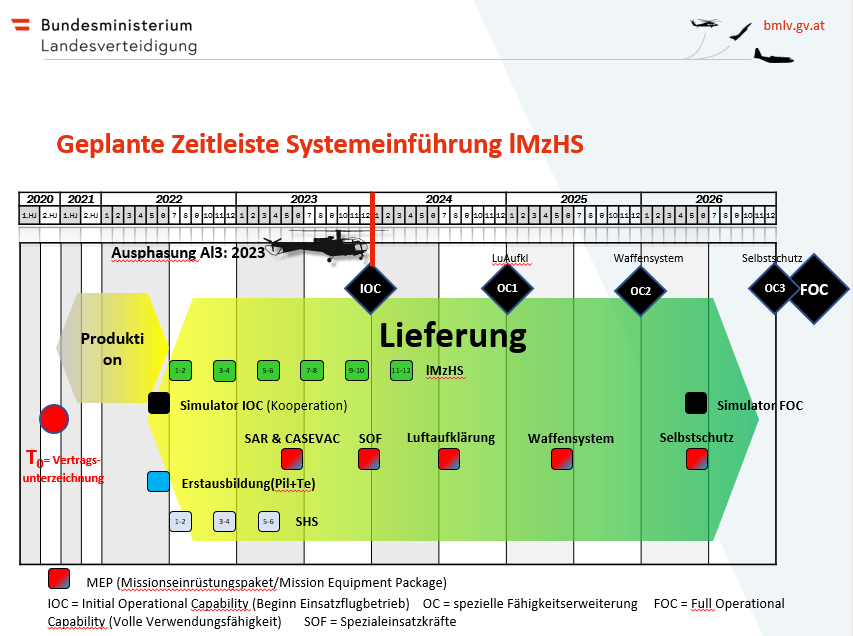 Initial Operating Capability (IOC) is scheduled to be declared by the Air Force in December 2023, just a year after Austria is meant to receive its first examples. Full Operating Capability (FOC) is meanwhile expected for mid-2027.