Pakistan Successfully Tests The Shaheen-1A Ballistic Missile
The Pakistani Army's media branch, Inter-Services Public Relations (ISPR), announced on November 25, that the Shaheen-1A surface-to-surface ballistic missile has successfully completed its flight test. The goal of the domestically produced missile's test flight, according to ISPR, was to reaffirm specific design and technical parameters of the weapon system.
Lieutenant General Nadeem Zaki Manj, Director-General of the Strategic Plans Division, Dr Raza Samar, Head of NESCOM, and Lieutenant General Mohammed Ali, Commander of the Army Strategic Forces Command, all attended the missile flight test, and Pakistan Prime Minister and Lieutenant General Nadeem Zaki Manj commended the scientists and engineers on the successful flight test.
The Shaheen 1A missile, manufactured by NDC/NESCOM, is an advanced variant of the Shaheen 1 missile developed by Pakistan in 1993 with technical assistance from China. The Shaheen 1A missile can reportedly hit targets up to 900 kilometers away. The missile, which weighs around 10,000 kg, can carry up to 1,000 kg of nuclear and conventional warheads. The Shaheen 1A, which is part of the Shaheen missile series (Shaheen 1, 2, and 3), was first unveiled on April 25, 2012, and three more flight tests were conducted on November 17, 2015, December 15, 2015, and March 26, 2021, respectively.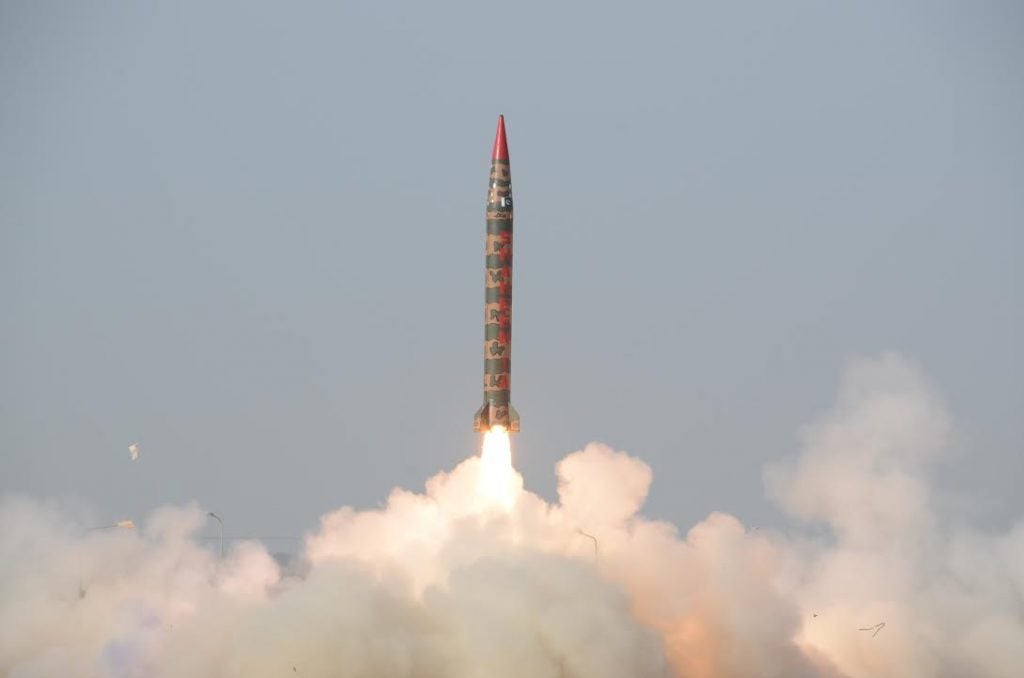 After India's first nuclear test in 1974, Pakistan had to start laying the groundwork for its own nuclear program. Pakistan has been developing strategic weapons capabilities, such as ballistic missiles, with a high deterrent potential since 1999, and this capacity remains critical to the country's national security.
The Shaheen 1A missile launch comes after a string of missile tests conducted by Pakistan. Pakistan conducted a successful test of its Ghaznavi ballistic missile on August 12. Pakistan also tested the Fatah-1 Guided Multiple Launch Rocket System (G-MLRS) and the Babur Cruise Missile earlier this year, which has a 450-kilometer range and can hit targets on land and sea.