Pakistan Conducts Training Launch For Ghaznavi Surface-To-Surface Ballistic Missile
Pakistan successfully test-fired the Ghaznavi surface-to-surface ballistic missile on Thursday. The missile is designed to be capable of delivering multiple warheads with a range of up to 290 kilometers. The training launch, according to the ISPR, was aimed at verifying the weapon system's technical parameters as well as guaranteeing the Army Strategic Forces Command's operational preparedness.
The missile test was observed by Army Strategic Forces Commander Lieutenant General Mohammed Ali, according to sources. Meanwhile, Prime Minister Imran Khan, President Dr. Arif Alvi, and the high command commended the scientists and engineers on their success. The Army Strategic Forces Command lauded the training for its high quality.
The ballistic missile is named after Mahmud of Ghazni, a Turkish monarch who ruled between 970 and 1030 and launched numerous conquests into Indian territory. The first known Ghaznavi test was carried out in Pakistan in May 2002. The solid-fuel missile entered service in 2004. Flight tests were carried out in October 2003, November 2004, June and December 2006, February 2008, May 2010, May 2012, April and May 2014, and August 2019.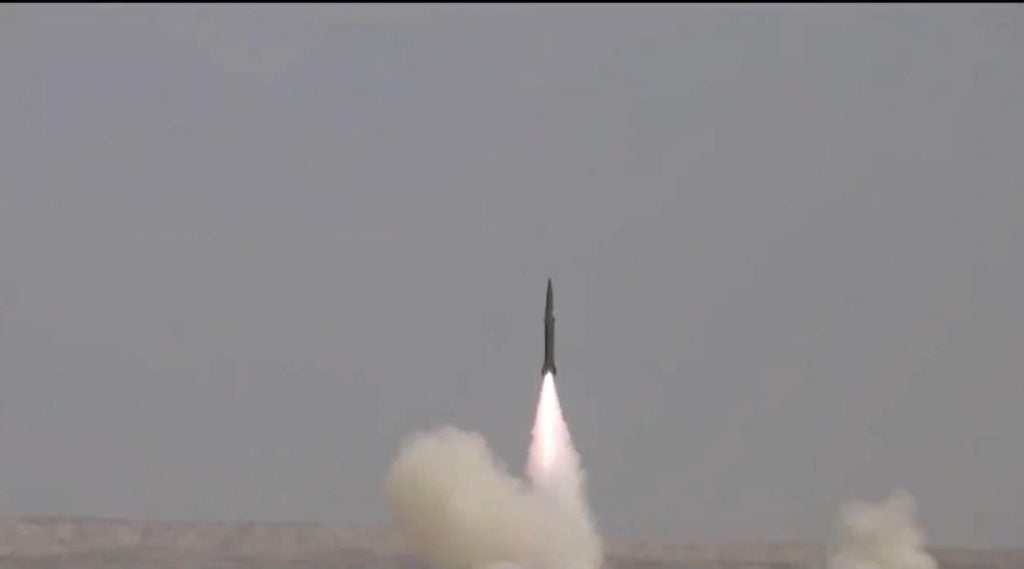 The Ghaznavi (Hatf III) is a Pakistani short-range ballistic missile developed in-house. It has a 290-kilometer range and is based on China's DF-11 short-range ballistic missile. The Ghaznavi is 8.5 meters long, 0.8 meters wide, and weighs 4,650 kilograms. It has a range of 290–300 kilometers and can carry a single warhead weighing up to 700 kg.
Pakistan had to lay the groundwork for its nuclear program after India conducted its first nuclear test in 1974. Pakistan has been building strategic weapons capabilities, such as ballistic missiles, with a strong deterrent potential, since 1999, and this capability is still vital to the country's national security.
Pakistan successfully tested the Shaheen-1A surface-to-surface ballistic missile, which has a range of 900 kilometers, earlier this year, and the Babar Cruise Missile, which has a range of 450 kilometers and can hit targets on land and at sea, on 11 February. The ASFC also successfully launched the Ghaznavi missile in February of this year.