Production Cruise Missile Separation Test Vehicle Used In Rapid Dragon Program First
The U.S. Air Force has announced that it has conducted the first-ever test of its Rapid Dragon palletized cruise missile deployment program that used a production long range cruise missile separation test vehicle. Previous tests had been conducted with mass simulants with the shape and size of a JASSM.

The November 3 test at the White Sands Missile Range also saw the Battle Management System used for the Rapid Dragon program upload targeting data for the first time to the separation test vehicle (STV), which is a functional cruise missile without an engine and warhead. Like a previous test in August that used a cruise missile emulator, the targeting data was received from a beyond-line-of-sight command and control node while the MC-130J was en route to the drop zone.

The MC-130J, piloted by an operational Air Force Special Operations Command crew, airdropped a four-cell Rapid Dragon deployment system containing the STV and three mass simulants upon arrival over the drop zone, with the palletized system sequentially releasing its payload. The STV successfully deployed its wings and tail seconds after release, achieving aerodynamic control and conducting a pull-up maneuver as it glided towards its new target.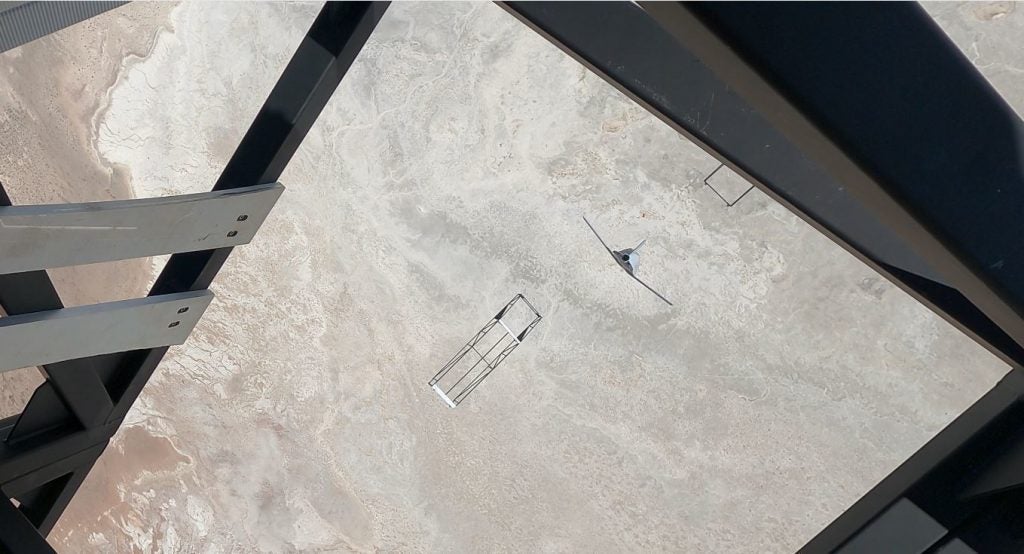 The test repeated and validated several milestones from previous tests with a "production long range cruise missile" such as a successful high altitude airdrop using a modular deployment box; successful jettisoning of multiple weapons from the palletized weapon deployment system; and weapon de-confliction verification through the clean separation of cruise missile simulants and the STV from the deployment system.

According to the Air Force, this latest test "paves the way" for the first live-fire test of a JASSM-ER from an Air Force Special Operations Command MC-130J. The USAF has previously stated that it plans for the test to be carried out by the end of this year, in keeping with the program goal of going from concept to powered flight within 24 months.